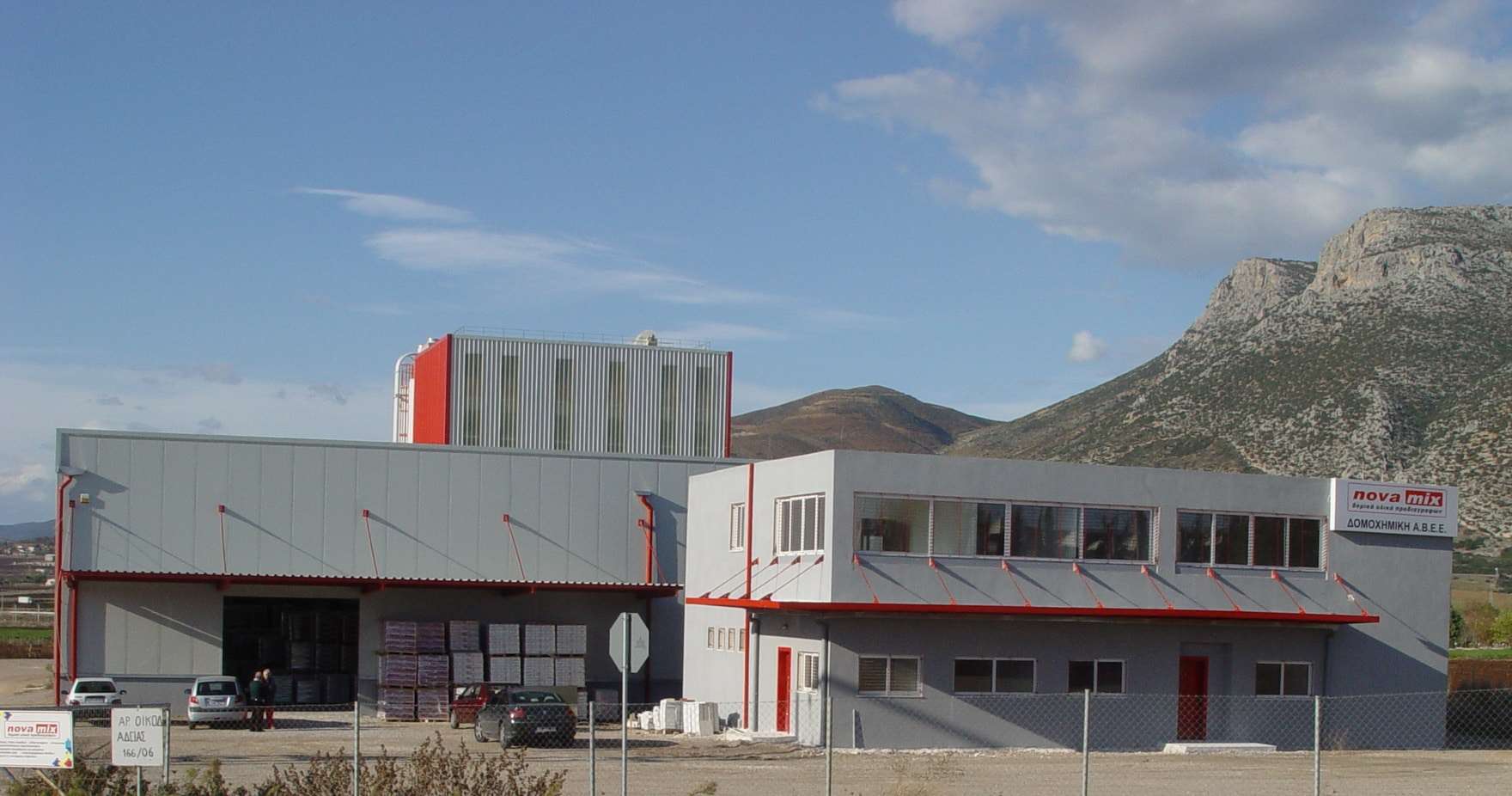 "With the new installation, we managed together with PAYPER to have high-quality bagging for our markets, without compromising on productivity"
NOVAMIX – DOMOCHEMICAL SA is a modern industry with great experience in the production of advanced building materials. The company offers integrated building systems that cover almost any application requirement in modern construction.
The production facilities of NOVAMIX is based on the state-of-the-art production unit in Thiva, Greece, equipped with automated lines and an annual production capacity exceeding 100.000 tonnes of mortar.
In 2007 DOMOCHEMICAL entrusted PAYPER to install their first automatic bagging line for bagging industrial mortars in valve bags. The line consisted of 2 spout air packers of the PFG-10 series with automatic bag placer CSV-1B, capable of producing 1.000 bags/hour (25 kg).
Based on the smooth functioning of these two bagging spouts and the customer's satisfaction with the quality, reliability, bagging rate and accuracy, DOMOCHEMICAL decided to count on PAYPER again when the company expanded their production in 2019.
This expansion involved: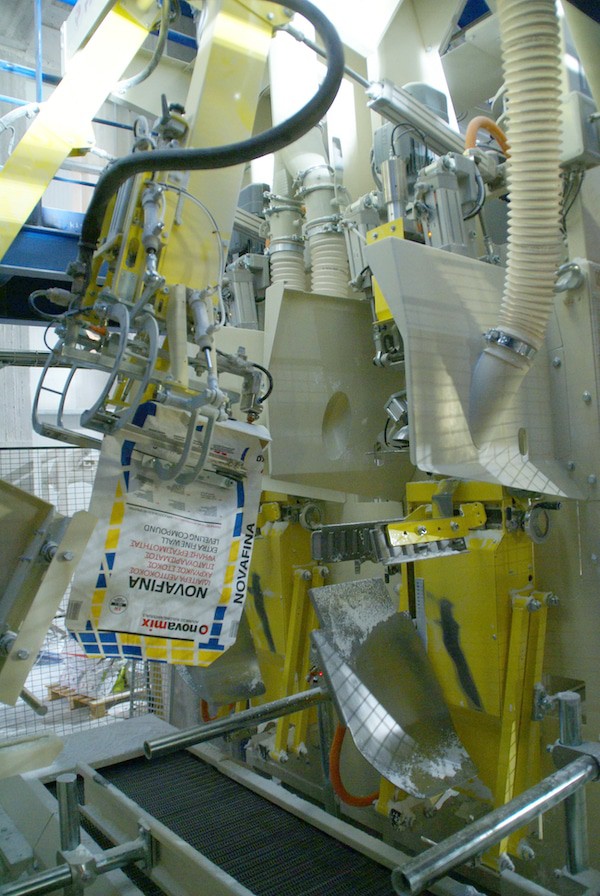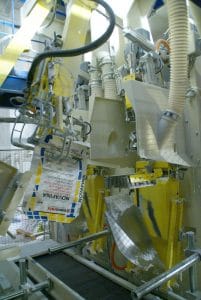 The increase in the factory's production with a new range of products to provide the market with completely closed, sealed bags.
The solution was a new bagging line for packing industrial mortars in valve bags and seal these with an ultrasonic sealing system. The line was composed by 2 automatic air packers of the PFG-10 series featuring the ultrasonic sealing system, "STV".
The new line is prepared to be upgraded in future with an additional third filling spout. The current capacity with sealing valve is 600 bags/hour and 700 bags/hour (without sealing valve). When a third filling spout is added the capacity is increased to 900 bags/hour with valve sealing and 1050 bags/hour (without valve sealing).
Customer testimonials
"PAYPER had an advantage to be selected again for our new investment, as they had already proven their quality – a pair of machines working fine for almost 13 years, simple, durable and reliable, with components of high quality together with a friendly and accurate technical support," says NOVAMIX.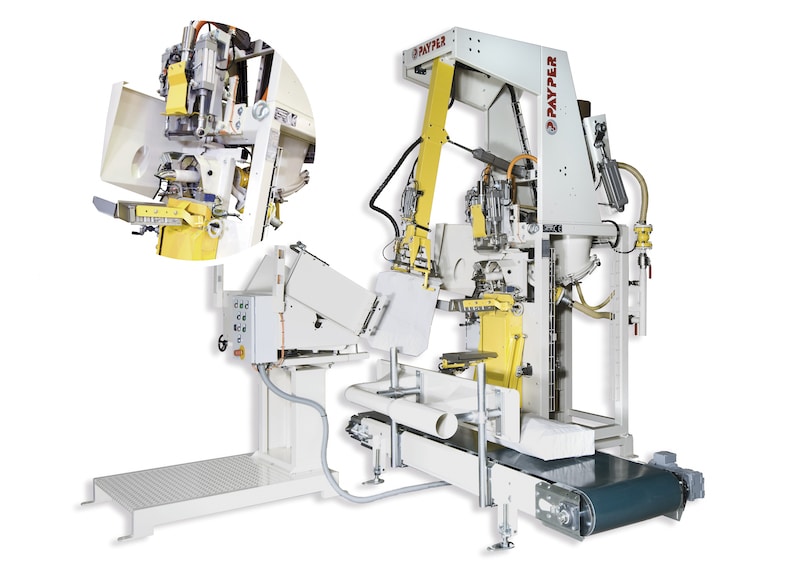 "Having the two machines side by side, old and new, it is impressive to see how much PAYPER is indeed evolving, applying best practices from the field, bringing new features on the machines. We had a very smooth project, well prepared in advance.
Although the startup took place during a very difficult period with the corona-virus uprising, when needed the customer service of PAYPER proved to be of high-class, based on availability and knowledge. Internet of Things is not just a wish, the machines are connected to the web and PAYPER'S technical service can have a live overview when needed.
With the new installation, we managed together with PAYPER to have high-quality bagging for our markets, without compromising on productivity. Well done PAYPER!"
This article is published by
PAYPER was established in Lleida (Catalonia, Spain) in 1973. We are pioneers in Spain and from the very beginning we have specialised in design and manufacturing of machinery for weighing, bagging and palletizing solutions. At present, we are the largest manufacturer in the Spanish bagging industry and among the biggest in Europe. Our team of close ...