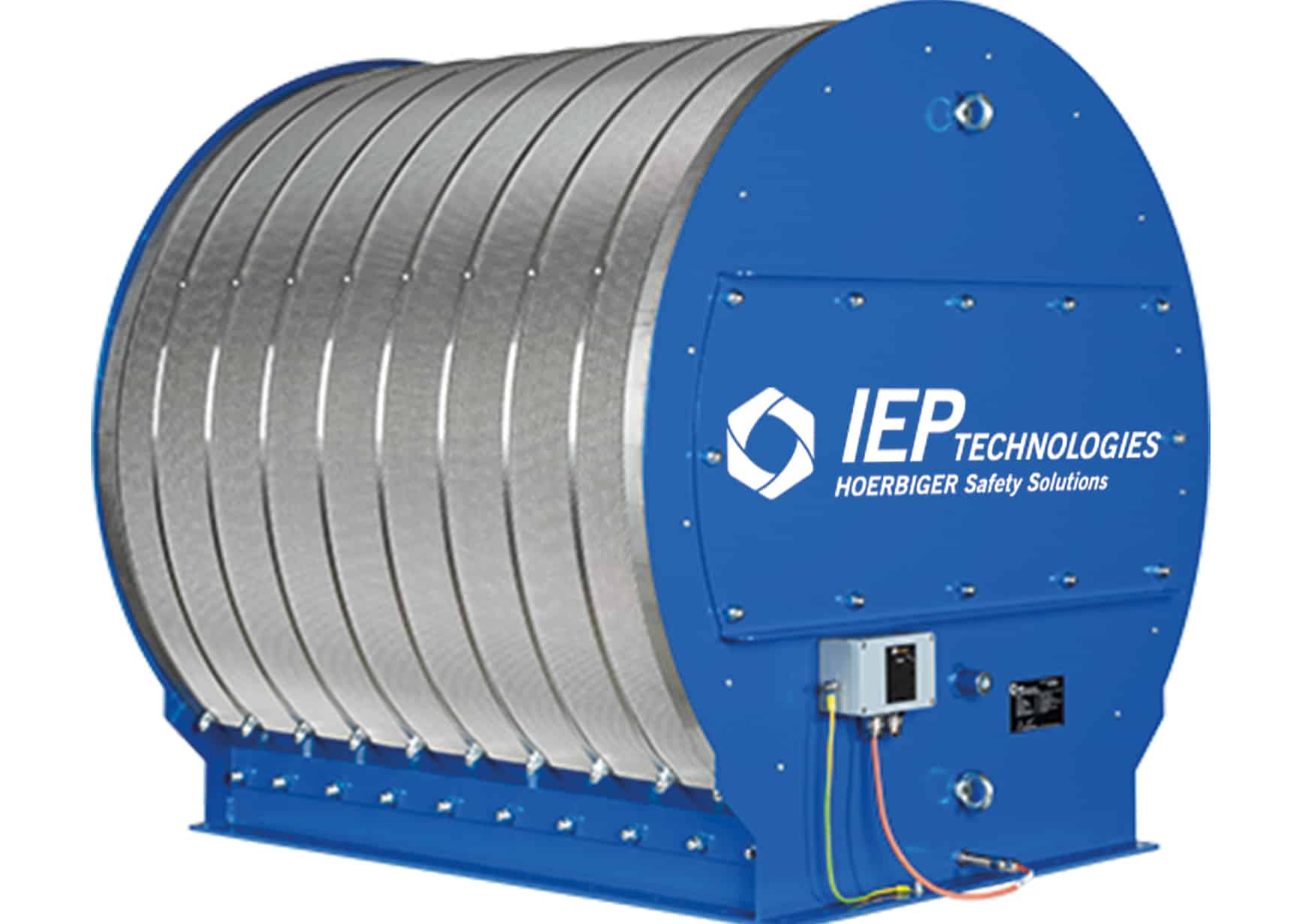 Within a processing facility, the use of explosion relief vents is a highly effective and economical option for a well-planned explosion protection strategy.
Explosion vents are considered "passive" protec­tion solutions meaning they operate solely from the pressure generated by an ex­plosion. An explosion relief vent by design will open at a predetermined pressure and relieve any overpressure to a point outside the vessel. Of course, in the event of an explo­sion, this pressure is also accompanied by the flame which can cause additional damage outside of the protected vessel including providing an ignition source for secondary explosions.
Two types of vents are available to provide protection for a protected vessel including "Rupture style" and "Flameless" vents. Both are economical protection options and are available in a va­riety of sizes, configurations, and materials to ensure fast reliable operation during an explosion event. The difference between these two vent types is that Rupture style vents will relieve both pressure and flame while the Flameless vent has an integrated flame arrestor which will relieve pressure while preventing the release of flame outside of the protected vessel. Flameless explosion vents provide protection for a process that may be located indoors or in other locations where the explosion-generated fireball cannot be released to a safe area.
IEP Technologies provides a complete range of cost-effective explosion protection solutions. The IEP range of vent rupture panels is available in a wide range of sizes and shapes including round, rectangular, flat, and domed. IEP also provides Flameless Venting solutions with its IV8 and EVN style Flameless Vents. These provide an explosion protection solution for process vessels that are located inside a building or other areas where standard explosion venting cannot be safely employed. The IV8 utilizes a stainless-steel explosion relief vent and flame arresting mesh enclosed in a durable carbon steel coated frame. The integrated vent burst detection sensor allows plant personnel to respond accordingly in the event of an explosion within the protected application.
This article is published by
IEP Technologies™ is the worldwide leader in providing explosion protection systems and services. For over 60 years we have offered protection solutions that can suppress, isolate and vent combustible dust or vapor explosions in process industries. IEP Technologies operates globally with locations ...