Thayer Scale Solutions for Precise and Reliable Ingredient Delivery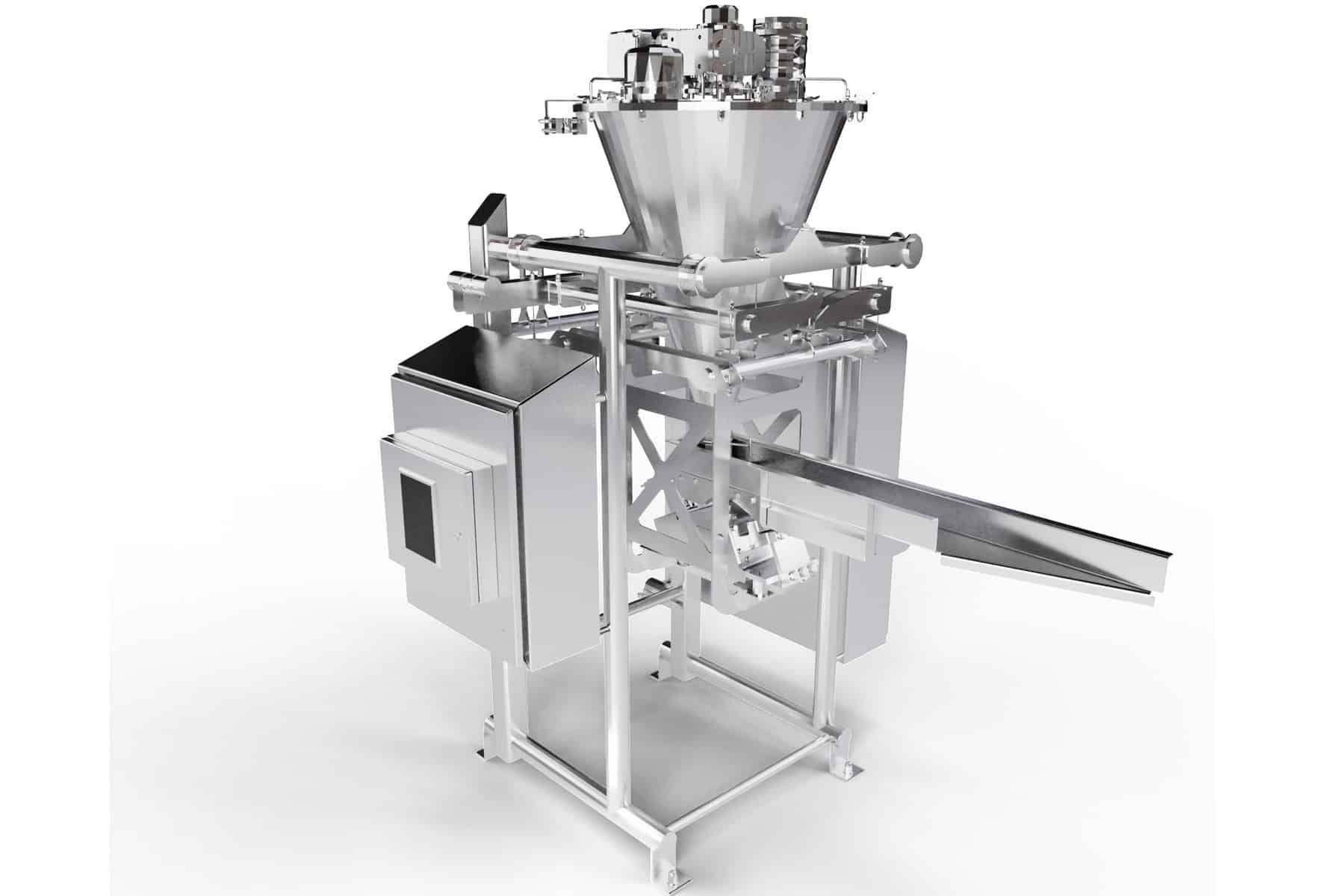 In cheese conversion, shredded cheese and anti-clumping agents (such as corn starch, potato starch, powdered cellulose, or calcium sulfate) are metered into a rotating coating drum wherein individual cheese strands are uniformly coated to prevent particle agglomeration in packaging.
Getting the desired ratio application of an anti-clumping agent to shredded cheese is difficult. Distributing anti-clumping agents in the correct proportion and uniformly across the width of a constantly varying shredded cheese profile poses another challenge.
Thayer Scale's sanitary vibratory Loss-in-Weight LIW Vibratory feeder is ideally suited to gravimetrically deliver difficult-flowing ingredients such as fine cohesive powders or fragile interlocking particles of irregular shapes at low feed rates with up to a 100:1 turn-down. The sanitary LIW system includes an integral hopper equipped with Thayer Scale's unique Spiralator flow-aid that provides gentle agitation to delicate materials ensuring consistent feed to the vibratory tray.
Thayer Scale's proprietary, easy to clean LIW vibratory feeder technology controls aeration and defeats poor flow properties of anti-clumping agents to assure precise, reliable delivery to a single-point or uniformly across a wide band.
Thayer Scale instrumentation seamlessly integrates with a facility's process software facilitating automatic, real-time analysis of base cheese measurement and the delivery of the anti-clumping agent.
Programmable alarm points immediately signal issues with any of these critical measurements and comprehensive manually supervised and/or fully automated calibration processes provide quick validation of measurement accuracy.
Thayer Scale's optional Remote Monitoring Terminal, compatible with a facility's secure end-to-end / on-demand industrial VPN access / security management systems, facilitates access from any web browser to reduce the cost and downtime associated with in-person site visits.
Overall, the use of the Thayer Scale Loss-in-Weight vibratory feeder reduces product quality instances and improves housekeeping with a low, long-term cost of ownership.
This article is published by
Thayer Scale is a leading global manufacturer of equipment for the continuous weighing industry. Founded in 1949, we provide engineered solutions for the food, energy and ...