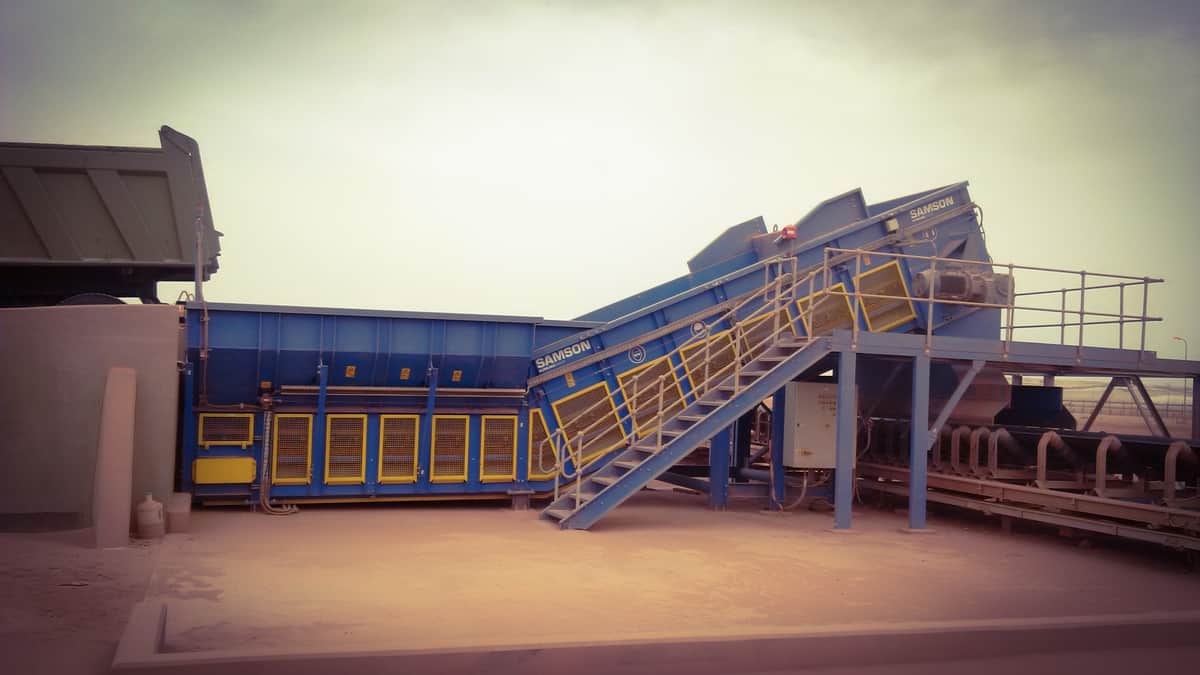 The two Samson® Material Feeders ordered from AUMUND Ltda in São Paulo, Brazil, by first-time customer ComBio Energia S.A. are also the first machines of their kind to be operated for biomass handling in energy generation in South America.
Benefits of utilising a Samson® Material Feeder include, but not limited to: Surface Mounting, No Expensive Excavation, Flexibility in Location, Easily Relocated, Minimum Dust Generation, Easy Maintenance Access, Reduced Energy Demand, A Flexible Investment. Suitable to receive bulk material from: Dump Trucks up to 60 tons capacity, any type of Standard Road Trucks (European or US), any type and size of Loading Shovel.
ComBio develops projects using biomass for generation of steam and cogeneration of electrical energy for customers from various industries.
The two Samson® Material Feeders are destined for a customer in the food sector with whom ComBio has an agreement for energy generation at its new plant in the state of São Paulo. The Feeders will be operating 24 hours a day with a capacity of 510 m3/h for handling various biomass materials.
Due to its versatility, high transport capacity, low energy consumption and design robustness, the Samson® Material Feeder reduces the risk of biomass clogging during material intake and transport.
Supply is planned for April and commissioning is due to take place in the second half of this year.
The Samson® Material Feeder Design has evolved into a range of six specifications, which can be optimized for different duties from light and occasional use through to continuous heavy-duty applications – For applications handling dusty material, or in particularly sensitive environments, additional dust control systems can be provided.
This article is published by
The AUMUND Group of Companies operates internationally and specialises in the conveying and storage of bulk materials with varying properties and in a range of industries. Nearly 24,000 pieces of equipment all over the world support the excellent reputation and commanding market position of the Group, with its product companies AUMUND Fördertechnik, ...