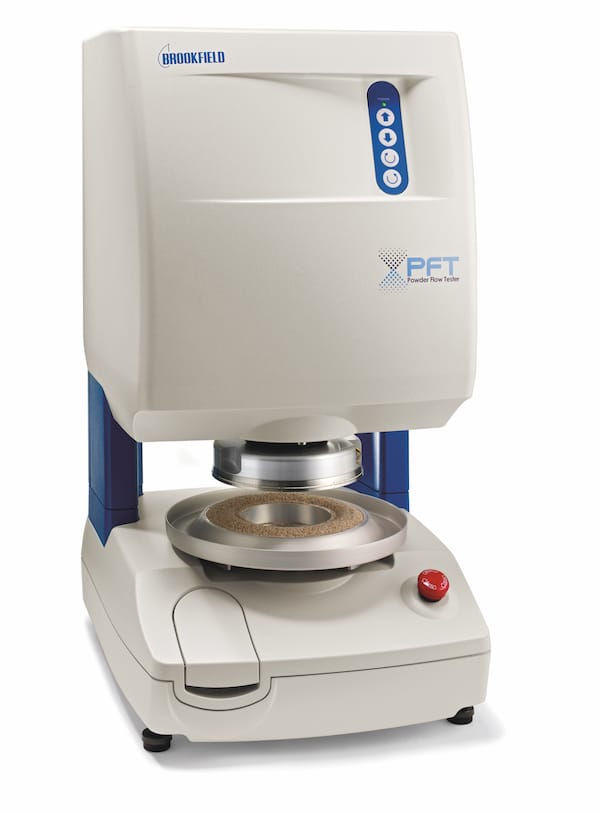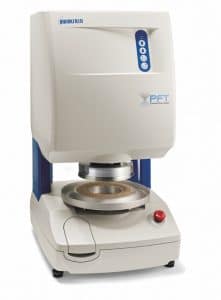 The PFT is ideal for manufacturers who process powders daily and want to minimize or eliminate the downtime and expense that occur when bins fail to discharge properly.
With this instrument, customers can also perform QC checks on incoming materials, quickly characterize new formulations for flowability, and adjust composition to match the flow behavior of established products.
The PFT features a variety of test options including flow function, time consolidation, wall friction, and bulk density. Time estimates for duration of each test are automatically calculated before start of test in case adjustments are needed.