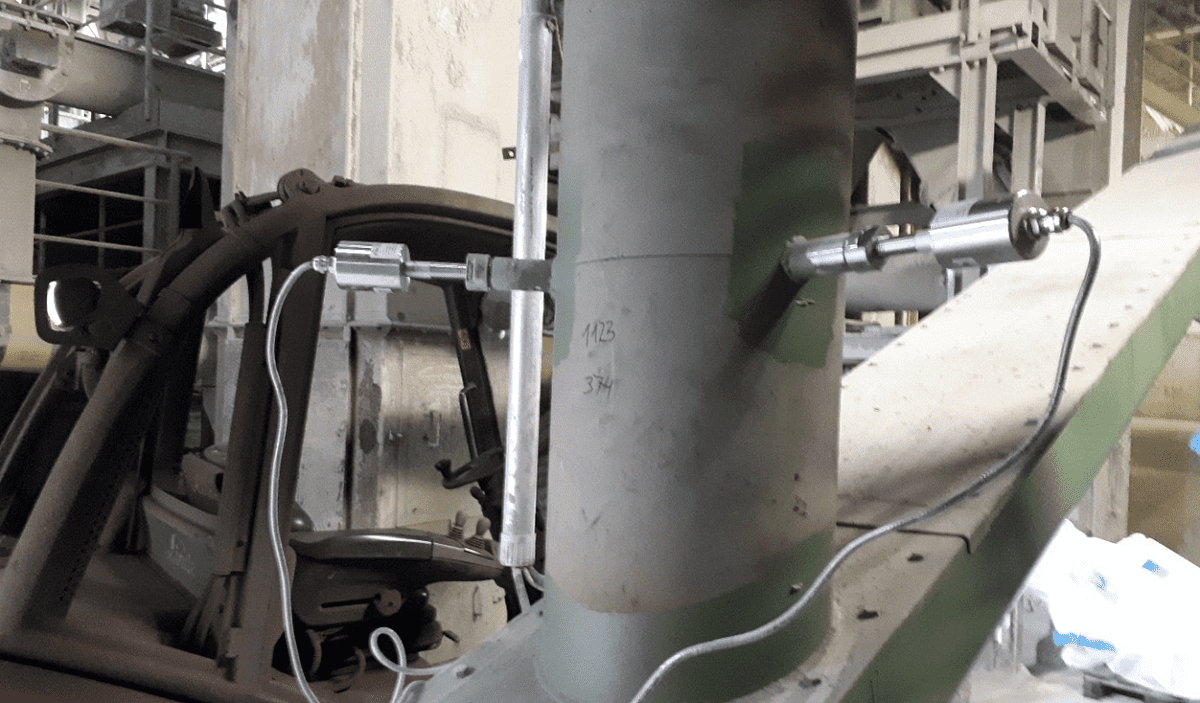 Residual materials containing zinc are processed using the Waelz process method which utilizes a rotary kiln. Waelz oxide is the main recovered product from this process.
Up to now, theoretical calculations have determined the quantity of Waelz oxide produced at the plant. In future, the exact quantity produced will be recorded in the process control system.
Process data
| | |
| --- | --- |
| Customer: | Manufacturer of Waelz Oxide (Germany) |
| Material: | Waelz oxide |
| Quantity: | Approx 5 t/h |
| Installation: | In the pipe |
| Function: | Precise measurement of the flow rate |
| Evaluation unit: | DIN Rail |
Solution
The SolidFlow 2.0 can be calibrated and transmits the precise data to the control system. It can be installed in free-fall or in pneumatic transport systems. Ease of installation and the simple calibration feature makes the SolidFlow 2.0 an extremely effective flowmeter for bulk solids. Due to the robust, durable design, the measuring system is almost maintenance free. The sensor does not protrude into the product flow. Due to the size of the pipeline, two SolidFlow 2.0 sensors were installed to achieve an accurate measurement result.
Customer benefits
Accurate measurement of flow rates
Robust, durable, process-safe sensor system
Simple and fast calibration
Non-intrusive installation in the conveying stream

This article is published by
ENVEA is a world class manufacturer of ambient, emission and process monitoring systems, with full turnkey capabilities. Our equipment and technologies encompass gas analyzers, dust monitors, solids and flue gas flow meters, and air quality monitoring networks, as well as environmental data processing and reporting solutions.
ENVEA offers: