Non-Contact Measurement of Bulk Materials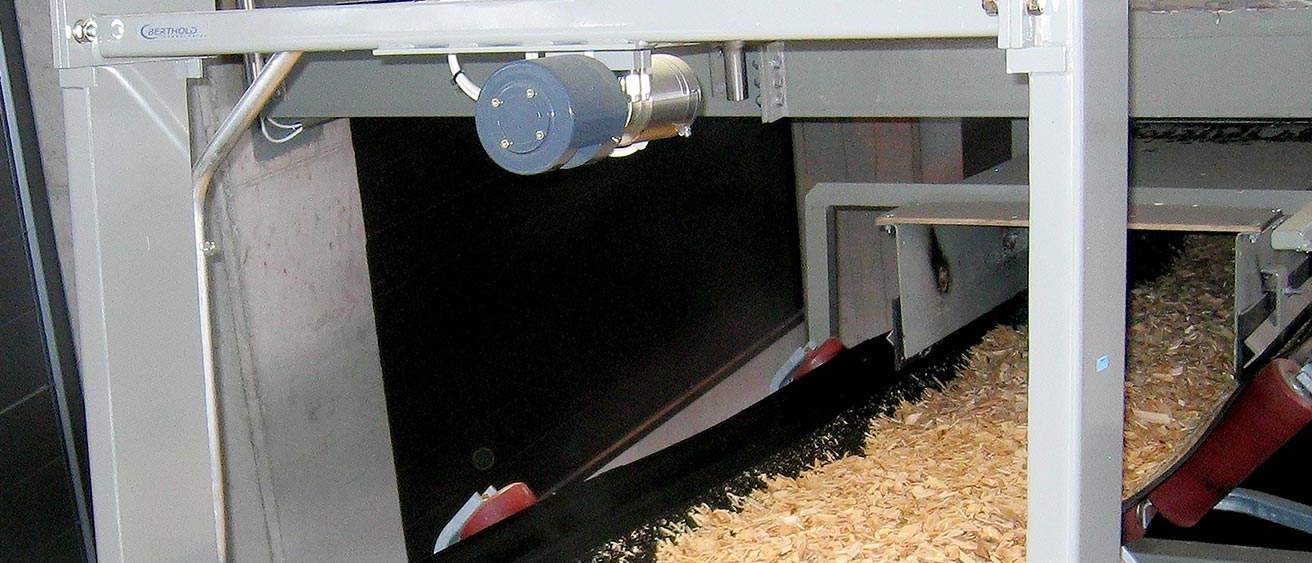 The bulk flow measurement from Berthold are used to measure flow rates and throughput on all kinds of conveying systems.
The non-contacting, non-intrusive radiometric belt weigher is characterized by an excellent accuracy and reliability. The DuoSeries is very robust with no moving parts and maintenance is not required and can be installed directly after bunkers, chute outlets or conveying systems. The LB 472 provides measuring results on the current flowrate and the totally produced mass.
Moisture measurement in storage and weighing containers
The radiometric measuring technology measures the material moisture in storage and weighing containers. Large material volume (up to 1 m diameter) which is detected by the measurement offers you extremely representative measurement results e. g. of coke, sinter, sand, gravel or calcareous sandstone. The moisture is measured either from the outside through the container wall or with an inserted dip tube.
New sensor
With the new sensor for the determination of moisture content in bulk solids, Berthold has perfectly augmented its product portfolio in the field of online moisture measurement systems. A sensor with integrated signal processing is now available, which can be used on a wide variety of bulk materials with a humidity range between 0 and 30%. The installation options are manifold, e.g. on silo walls, conveyor belts, shafts or screw conveyors.
This article is published by
Berthold Technologies GmbH & Co.KG develops, manufactures and distributes high-performance standard products, optimal solutions for specific customer applications and OEM instruments Biosciences, Medicine, for Industrial Process Control and Radiation Protection.
Your toughest measurement application is the challenge Berthold Technologies is ...