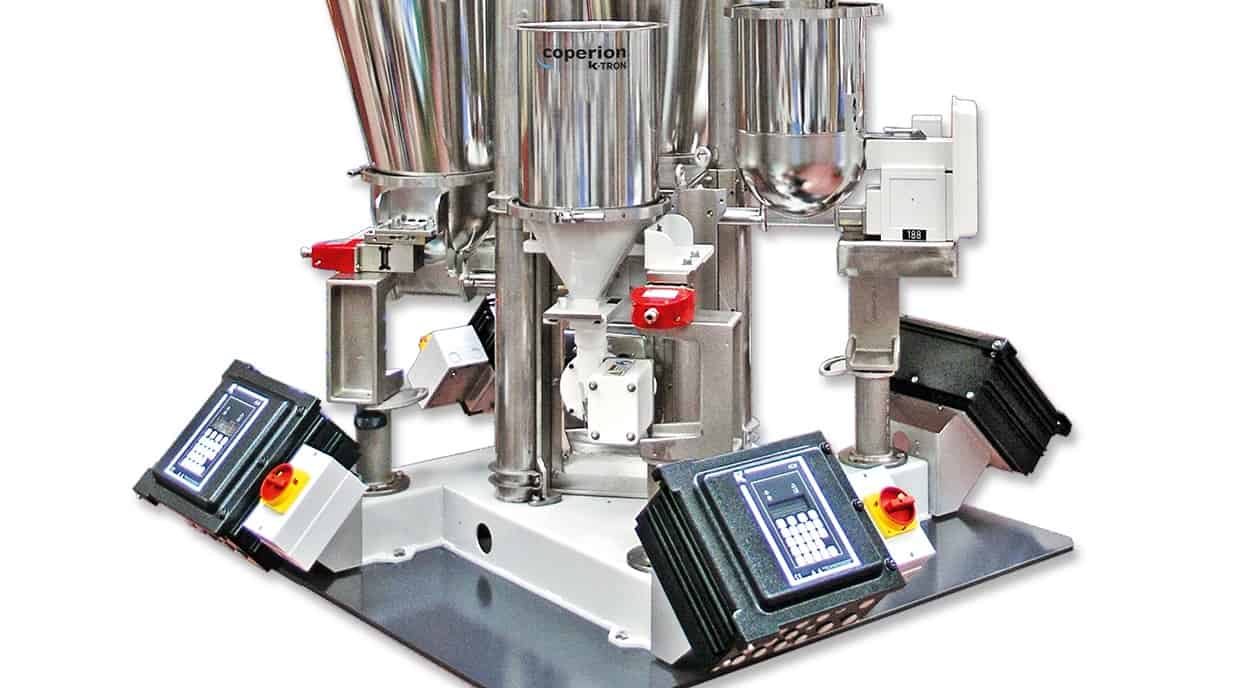 Coperion K-Tron offers a continuous gravimetric blending solution designed with the specific requirements of the plastics processing industry in mind. The K4G Continuous Gravimetric Blender allows four to six feeders and pneumatic receivers to be easily grouped around an extruder inlet, offering multiple-ingredient feeding, conveying and blending of free-flowing bulk materials.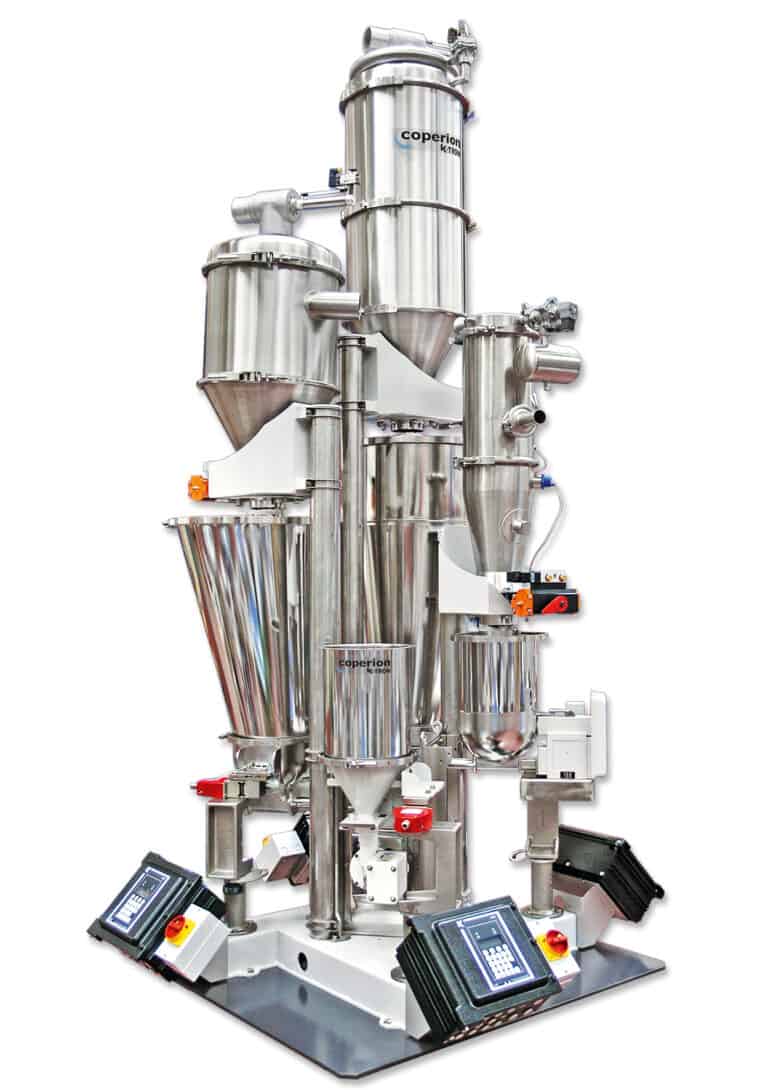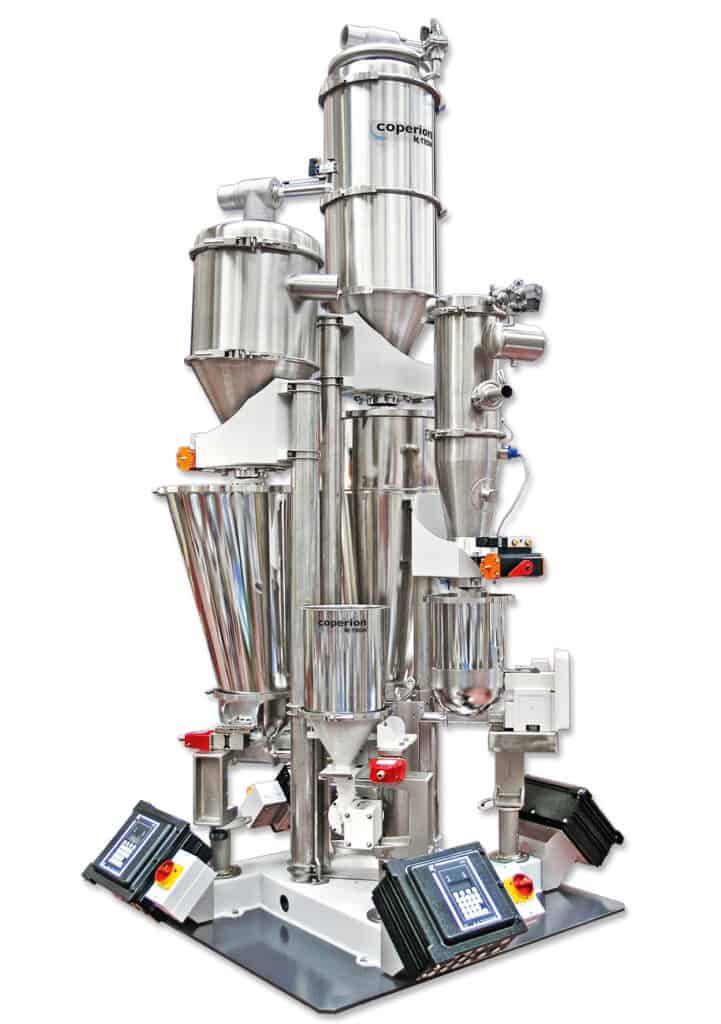 A wide variety of standard feeders can be integrated into the K4G single-point weighing system, depending on the feeding requirements. Single screw feeders including the BS60 and Bulk Solids Pump feeders along with the Series 2400 receivers are designed for handling free flowing bulk materials. Twin screw feeders and P-Series filtered receivers are ideal for powders and non-free-flowing materials.
The K4G Blender System features a robust frame design with integrated support options for conveying and refill systems as an option. The system features a modular base plate, pivoting axel SFT load cell support, a central K4G collection hopper with pre-cut feeding ports, and a refill support stand. Each system component is suspended from a single point and can therefore be swung out on its axis. This allows easy cleaning or replacement of feeding screws as well as sampling.
This article is published by
Innovative and Sustainable Bulk Material Processing Solutions.
Coperion and Coperion K-Tron are system and equipment suppliers, including extruders, feeders, pneumatic conveying and components, who understand the importance of process efficiency. We design, develop, manufacture and maintain systems, machines and components for the plastic, ...