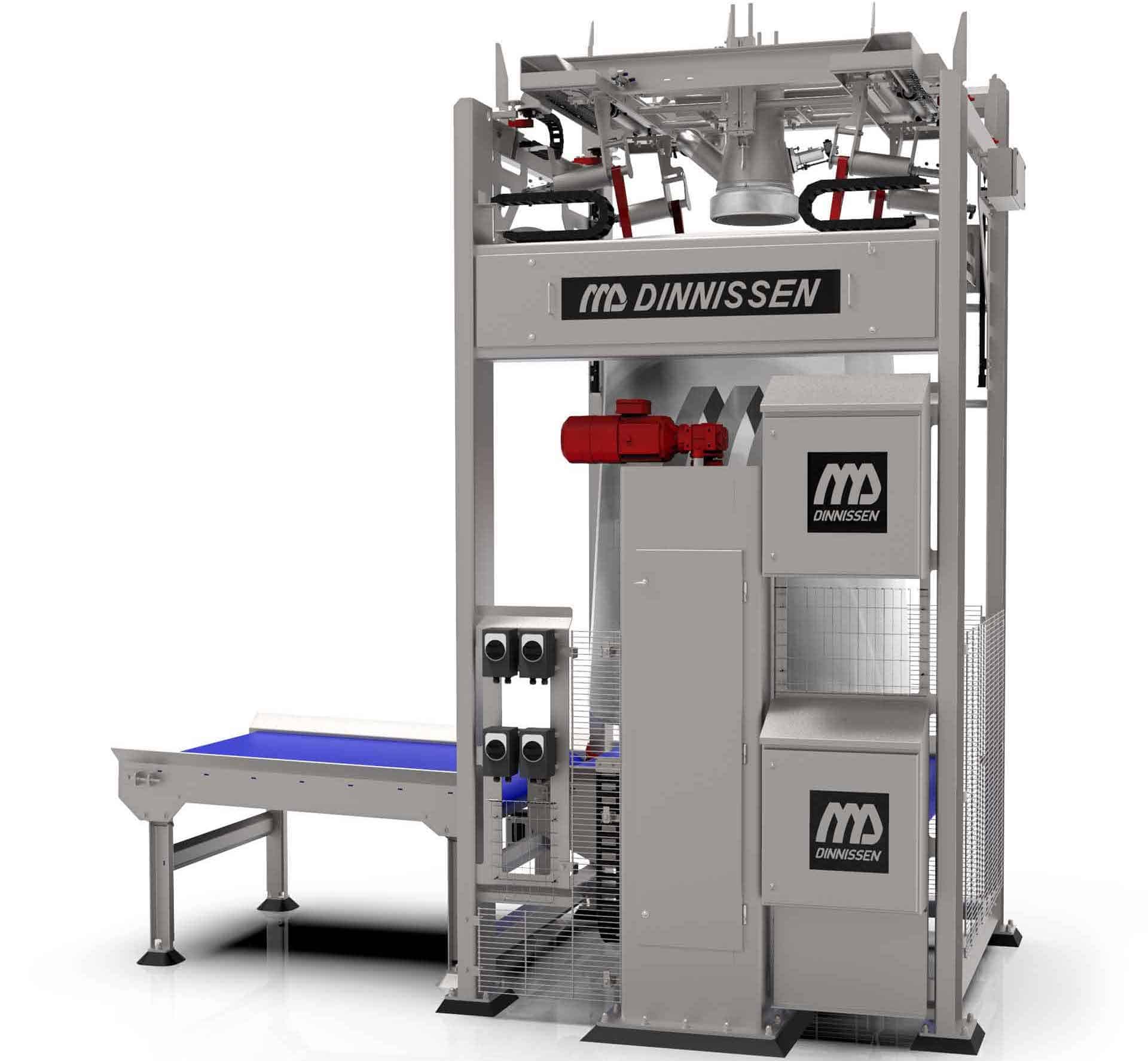 Dinnissen presents a unique Big-Bag filling system.
This system is specifically designed for filling big-bags in a high-care environment, where no pallet is used. With, among other things, the integrated belt conveyor, triple sealing and the absence of hydraulics, this is a very well thought-out Big-Bag filling solution.
Features
Filling of big bags under very careful conditions, without pallet.
Sealed filling process: triple sealing with spout stretching technology.
Big-bag compaction and weighing integrated in one position.
Blow-in system to blow the big bag into shape at start-up.
No hydraulics in the high-care area.
Hygienic design according to EHEDG standards.
Automatic hook movement for better ergonomics.
Automatic unloading of big bag loops.
Integrated belt conveyor, lifting table and vibration unit.
Produced by Dinnissen: designed, built and tested in-house.
Advantages
Food-safe.
No dust contamination.
Optimal compaction.
Stable 'high' big bags without gas inclusions.
Guaranteed oxygen level (< 0.5%).
High capacity.
Good ergonomics
This article is published by
We're proud to be known for our expertise, quality products and tailor-made solutions. We're even more proud that our customers and employees know they can count on us. By keeping engineering, production, testing, installation, commissioning and service in-house, we don't have to rely on others, and that's why others can rely on us. We believe ...