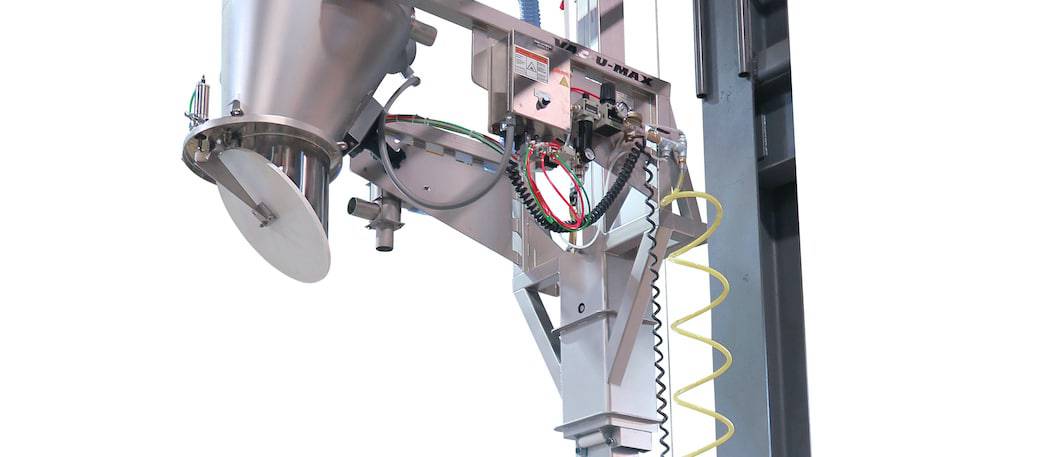 VAC-U-MAX ColumnLiftTM Pneumatic Conveying System provides a better way to move powders and granular materials from floor-level to up-and-over process equipment, increasing productivity while reducing manual ingredient handling.
System vacuum conveys from handfuls to 5,000 lbs/hr (2300 kg/hr) and provides easy access to mixers or process vessels requiring opening and closing hatches.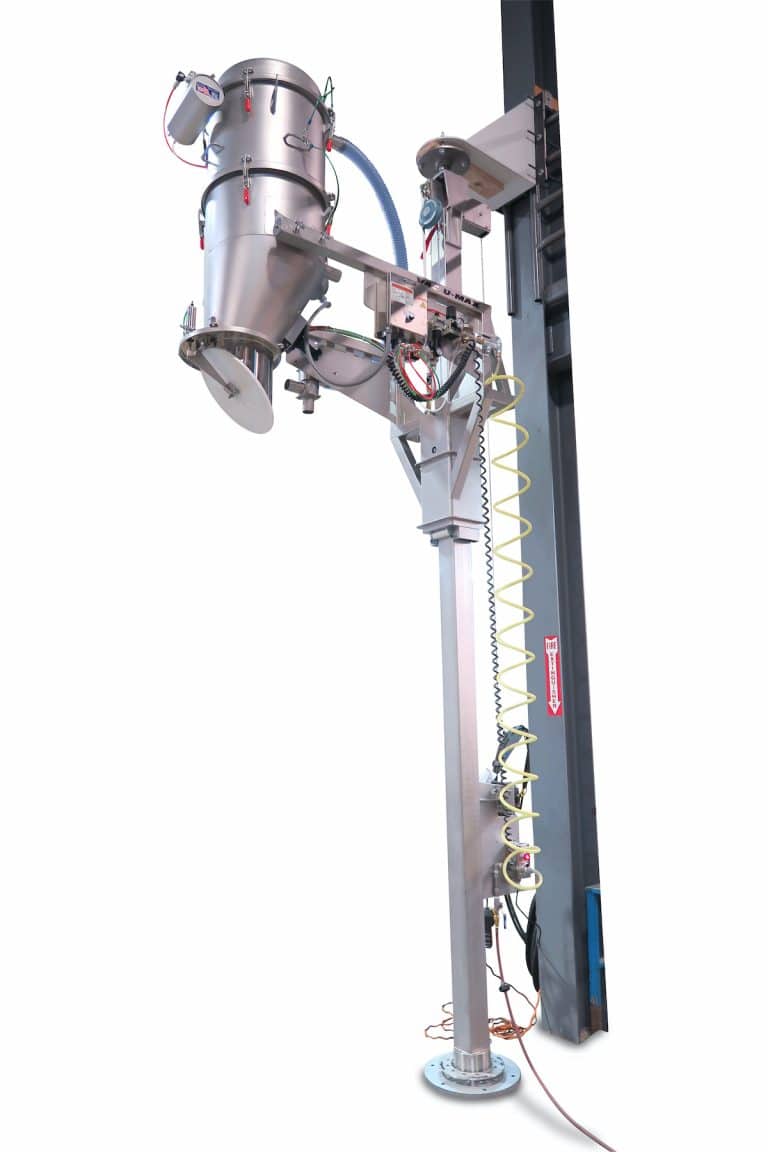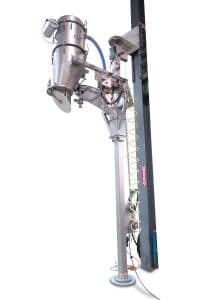 The VAC-U-MAX ColumnLift reduces scooping, lifting, stair climbing, and manual dumping of ingredients with heavy containers remaining at ground level, maximizing regulatory compliance including FSMA (sanitation) and OSHA (Walking/Working Surfaces).
Vacuum receiver is easily brought down to floor-level for cleaning and maintenance, utilizing minimal floor space (18-inch diameter baseplate). System works with all types of containers including paper bags, drums, IBC's, silos / day bins and bulk bags.
For more information visit www.vac-u-max.com or call (800) VAC-U-MAX.
This article is published by
VAC-U-MAX specializes in the design and manufacture of pneumatic conveying components, systems, controls, and support equipment for vacuum conveying, batching, and weighing of bulk materials. With a VAC-U-MAX pneumatic conveying system on site, bulk materials move gently and quickly from point to point, with nothing in the way to impede the efficiency ...