Lump Breaker Features Extractable Drive for Easy Cleaning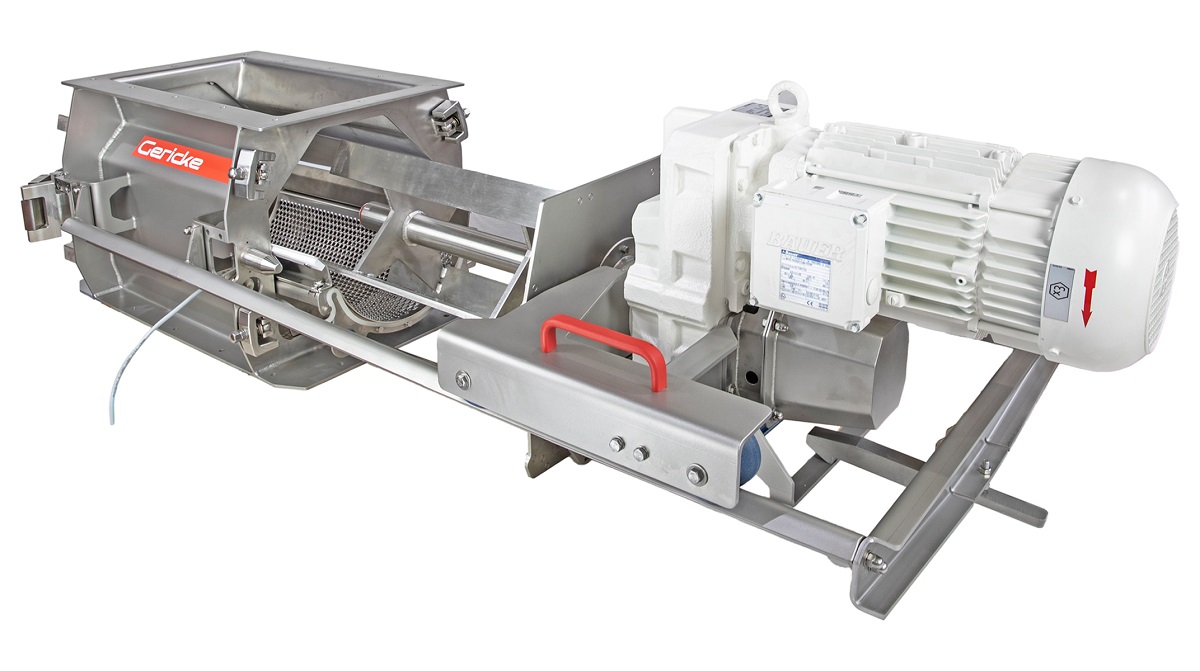 The Nibbler lump breaker from process equipment manufacturer Gericke USA, Somerset, NJ. features the company's proprietary Extractable Cantilevered Drive (ECD) system (optional), which sets the entire drive mechanism, screen, and paddle assembly on guide rails for smooth extraction from the housing in seconds without tools.
Completely exposing the interior, the Nibbler ECD invites 360 degree access for safe, easy cleaning and confident visual inspections. When finished cleaning, the system may be slid back into place and quickly returned to service.

Ideal for food, chemical, pharmaceutical, nutrition, and other manufacturers processing multiple materials that require frequent changeovers, the Nibbler ECD automatically cuts agglomerated dry materials and frozen chunks down to 1 mm without damaging the product, generating heat or releasing fine particles into the workplace. The Nibbler ECD comes in stainless steel as standard and is available in hygienic, high-temperature, and ATEX-compliant models, and may be custom-engineered to accommodate nearly any process specifications.

The Nibbler size reduction system may be tested in the company's New Jersey test laboratory to document performance. The system is delivered assembled and ready to operate with a full warranty.
This article is published by
Gericke Feeding, Mixing, Conveying, Size Control Technology. High-class workmanship for a world of industry. Gericke supplies conveying, sifting, high-precision feeding, and mixing solutions that handle a broad range of ingredients such as pellets, powders, floodable powders and fibreglass for food, chemical, industrial, and pharmaceutical industries.
Gericke process ...