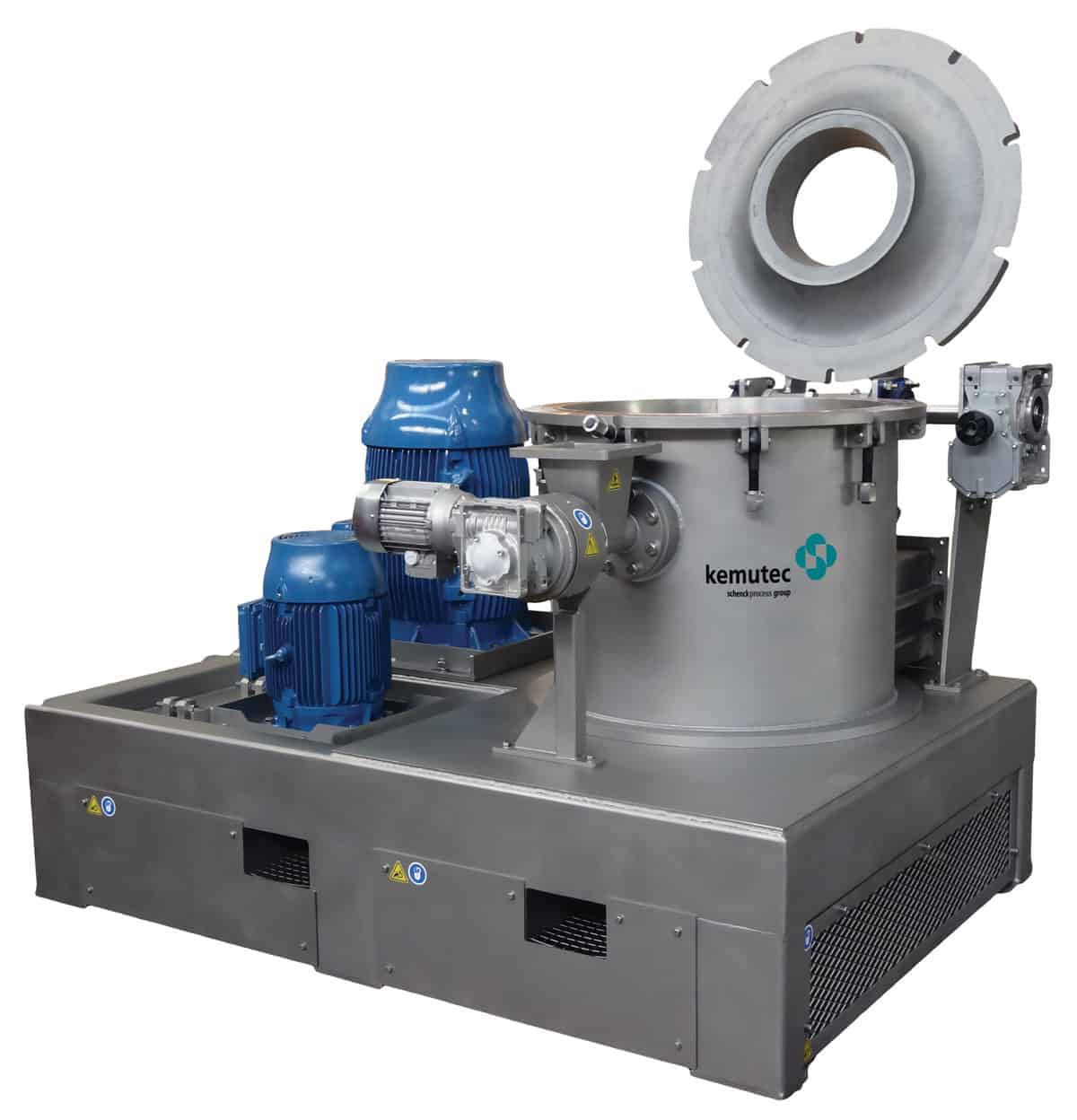 The PPS Air Classifier is a vertical grinding mill incorporating an internal classifying wheel with an independent drive. Product is fed into the grinding chamber by either a feed screw or a pneumatic conveying system via a rotary feed valve for ultra-fine and controlled particle size grinding.
PPS Air Classifiers are manufactured in carbon or stainless steel and can be designed to withstand 10 Bar EPSR. All machines are uniquely designed with either a single or double-opening grinding chamber to facilitate easy cleaning and maintenance. PPS Air Classifiers also has a versatile drive mounted either above or below the grinding chamber base. Most PPS Air Classifiers are fitted with manually operated gear units for lifting the grinding chamber cover lid with the exception of the 8 and 10 PPS CMT models, which are fitted with a motorized gear drive for lid opening.
Applications
PPS Air Classifiers are supplied for either batch process or continuous operation. They are designed for all industries that produce fine powders where control of the particle size distribution is required. Typical applications are found in the following industries, Chemical, Minerals, Pharmaceuticals, Food, Powder Coatings and many others. All systems are designed to handle both inert and explosive applications where venting or containment is required.
Features
Temperature controlled grinding
Constant output
Tight particle size distribution
Easy to clean with unique side opening design
Easy to adjust particle size capability
Integral classifier for a finer powder
Typical Milled Products Include:
12X and 14X Powdered Sugars
Baking Soda
Gluten
Toner Powders
Salt
Lactose
Talc
This article is published by