The Lorenz Series "D" Diverter Valve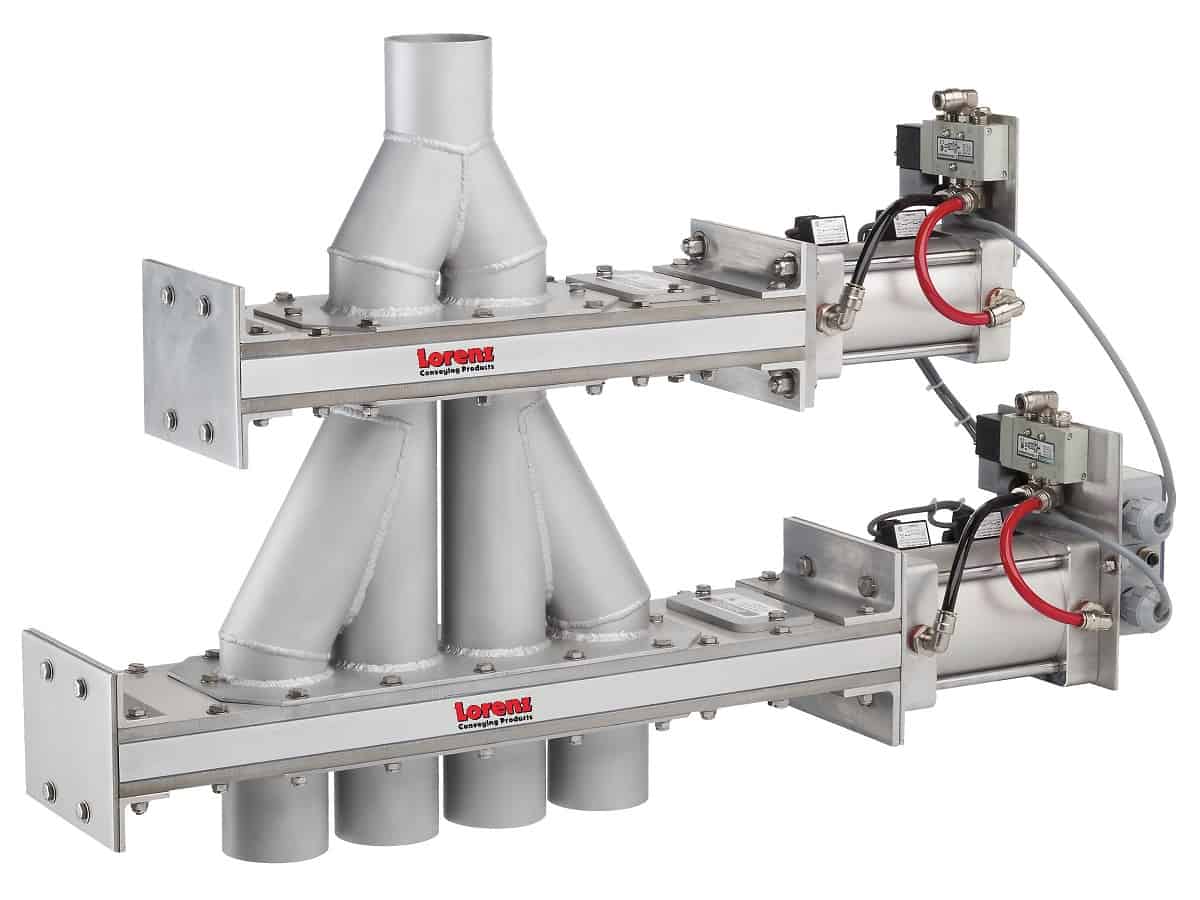 Lorenz Conveying Products
manufactures 2, 3 or 4-Way
Diverter Valves
specific to vacuum & dilute phase pressure conveying systems. Temperature rated for up to 82º C (180º F).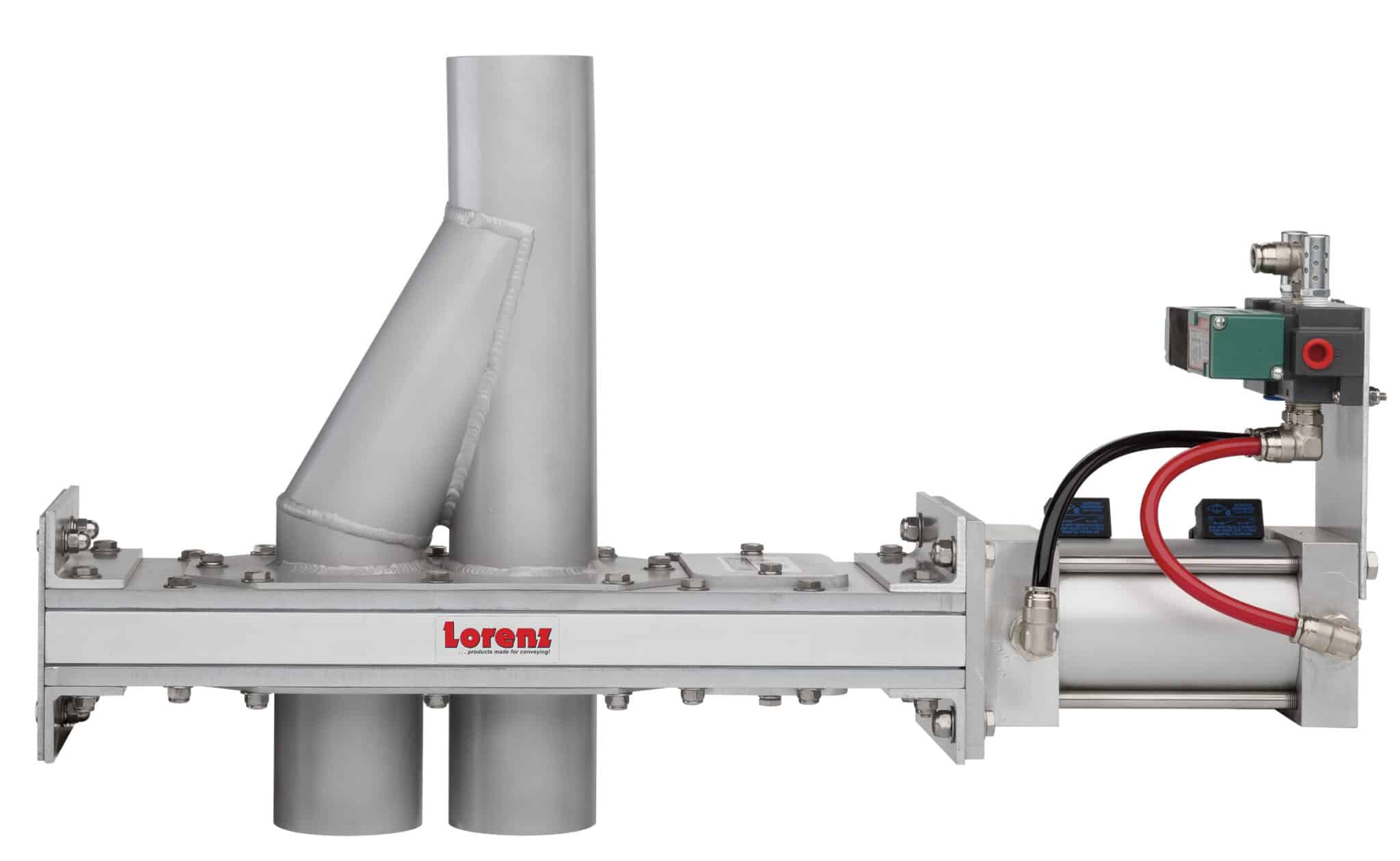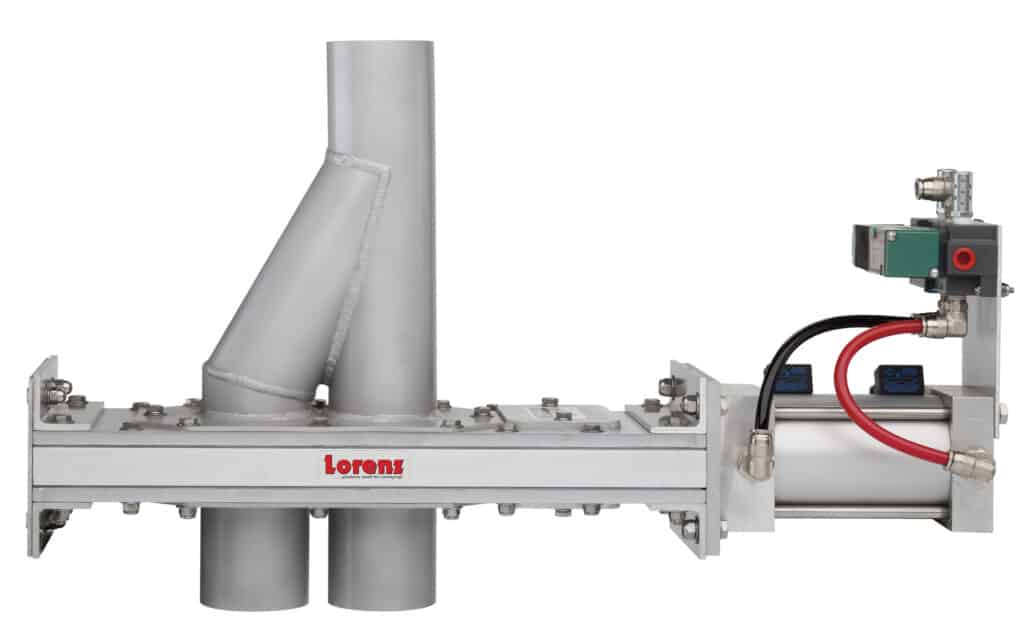 Unobstructed flow allows for maximum system performance while eliminating product degradation. Divert the blade with product in the stream whether its powders, pellets or granules.
A lightweight aluminum sealed housing and polished stainless steel blade provides durability and corrosion resistance plus positive sealing. Lorenz Diverter Valves can be installed either horizontally or vertically to meet your specific line requirements.
Double acting, internal magnetic, cushioned air cylinders and choice of solenoids allow custom configurations. Choices of inlet & outlet materials and coupling connections enhance the flexibility of the valve.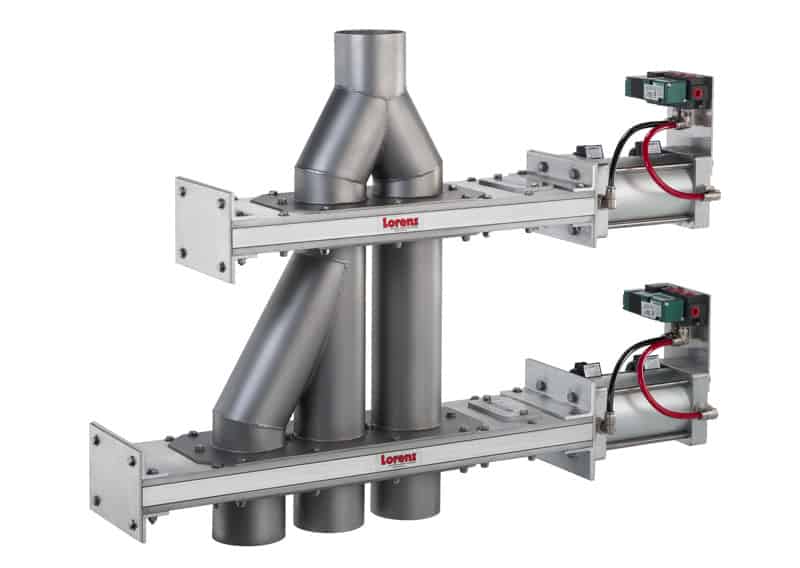 Standard delivery time is two weeks, but if delivery is critical… choose Lorenz Lightning Ship and have your order ship the same day!
Lorenz manufactures components for every stage of the process. Diverter Valves, Slide Gates, Maintenance Gates, Couplings, Elbows, Fittings, Cyclones… even Iris Valves.
We are "the conveying products people".
Website: www.lorenzproducts.com
Toll Free: U.S.A. 1-800-263-7782 || Canada 1-800-263-1942
E-Mail: sales@lorenz.ca
This article is published by
We are the Conveying Products People! For over 40 years, Lorenz Conveying Products has been North America's leading single source manufacturer of Couplings, Elbows, Fittings, Diverter Valves, Slide Gates, Iris Valves and Cyclones for pneumatic conveying, vacuum and bulk handling systems. Servicing Food, Petfood, Chemical, Grain ...