The Series D Diverter is manufactured in 2 Way, 3 Way and 4 Way configurations.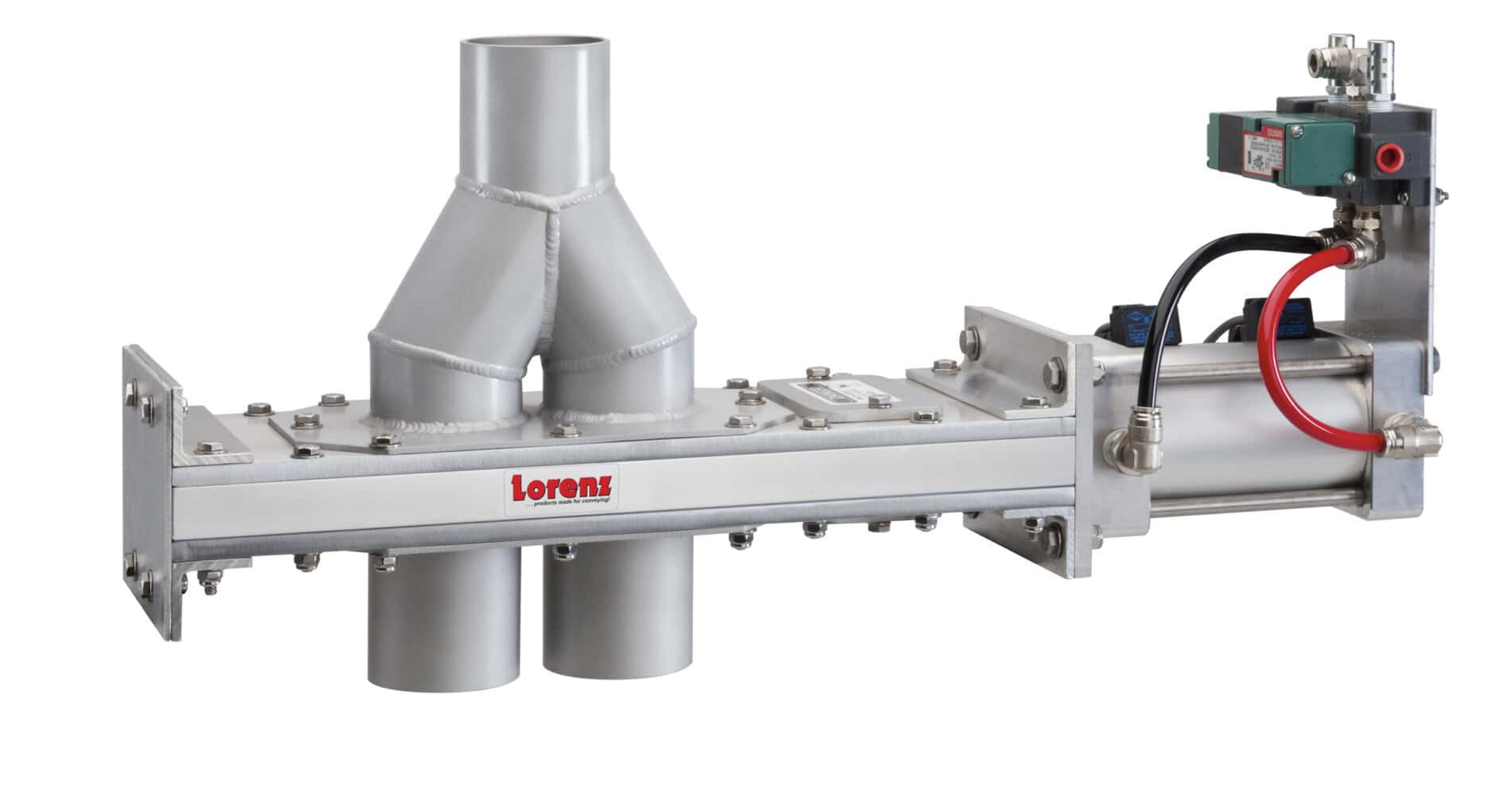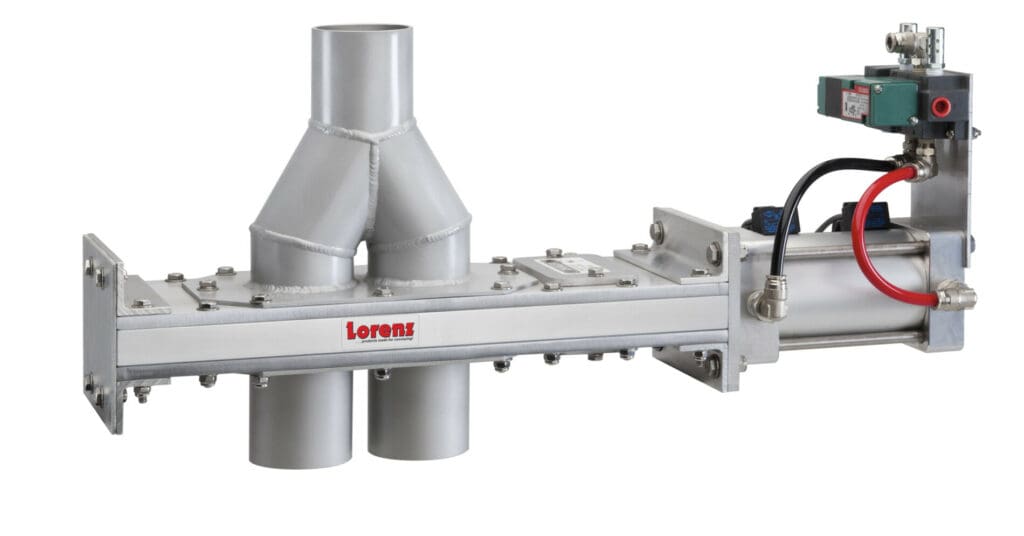 "Y" and Straight configurations ensure longevity.
Unobstructed internal flow will improve your system performance and eliminate product degradation. Divert the blade with product in the stream whether its powders, pellets or granules.
Diverters can be installed either horizontally or vertically. The flexibility of this diverter allows simple system design.
A lightweight aluminum sealed housing and polished stainless steel blade provide durability and corrosion resistance plus positive sealing properties. Double acting, internal magnetic, cushioned air cylinders and choice of solenoids allow custom configurations. Inlet and outlets can be aluminum, stainless steel or carbon steel to suit your application. Optional coupling connections enhance the flexibility of the valve.
The Series A Maintenance Gate is used for mounting above airlocks or below bins and hoppers allowing downstream equipment easy periodic shut downs for maintenance. Install Maintenance Gates in dilute phase pressure, vacuum or gravity applications. Round or square configurations adapt easily to your specific application.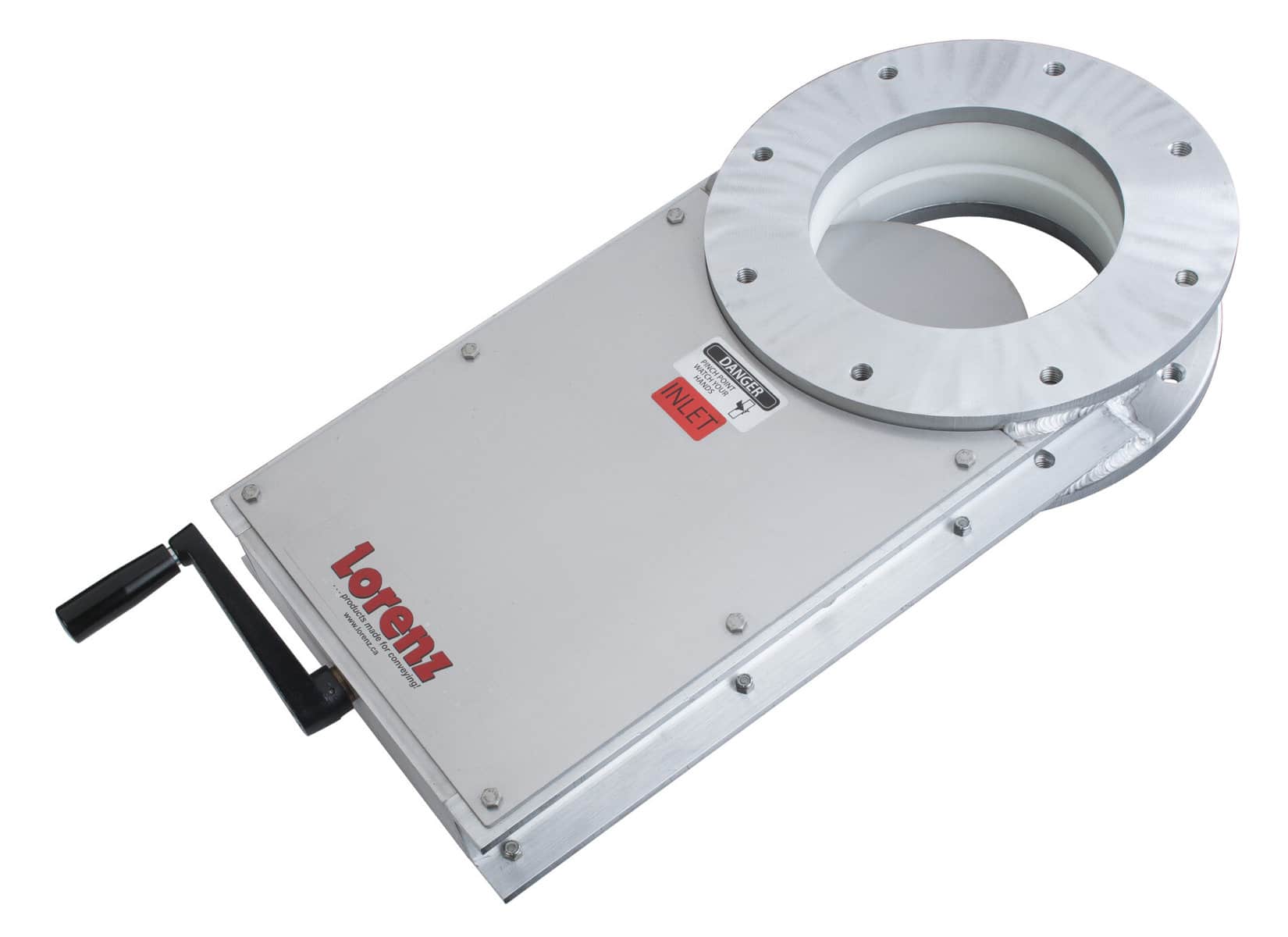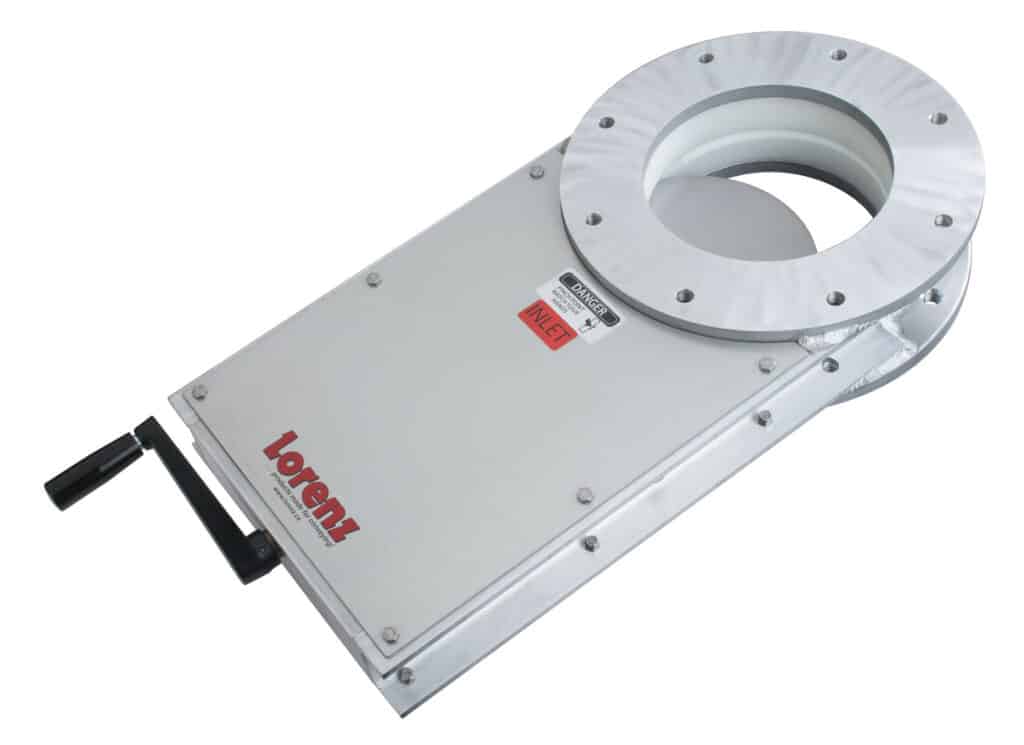 Narrow profile, lightweight aluminum frame construction with fully lined polymer liners. Constant pressure woven Teflon Seals on the blade. Polished stainless steel blade. Rated up to 110°C (230°F)
Available in Hand Crank, Hand Wheel or Chain Wheel actuation.
We are the "conveying products people".