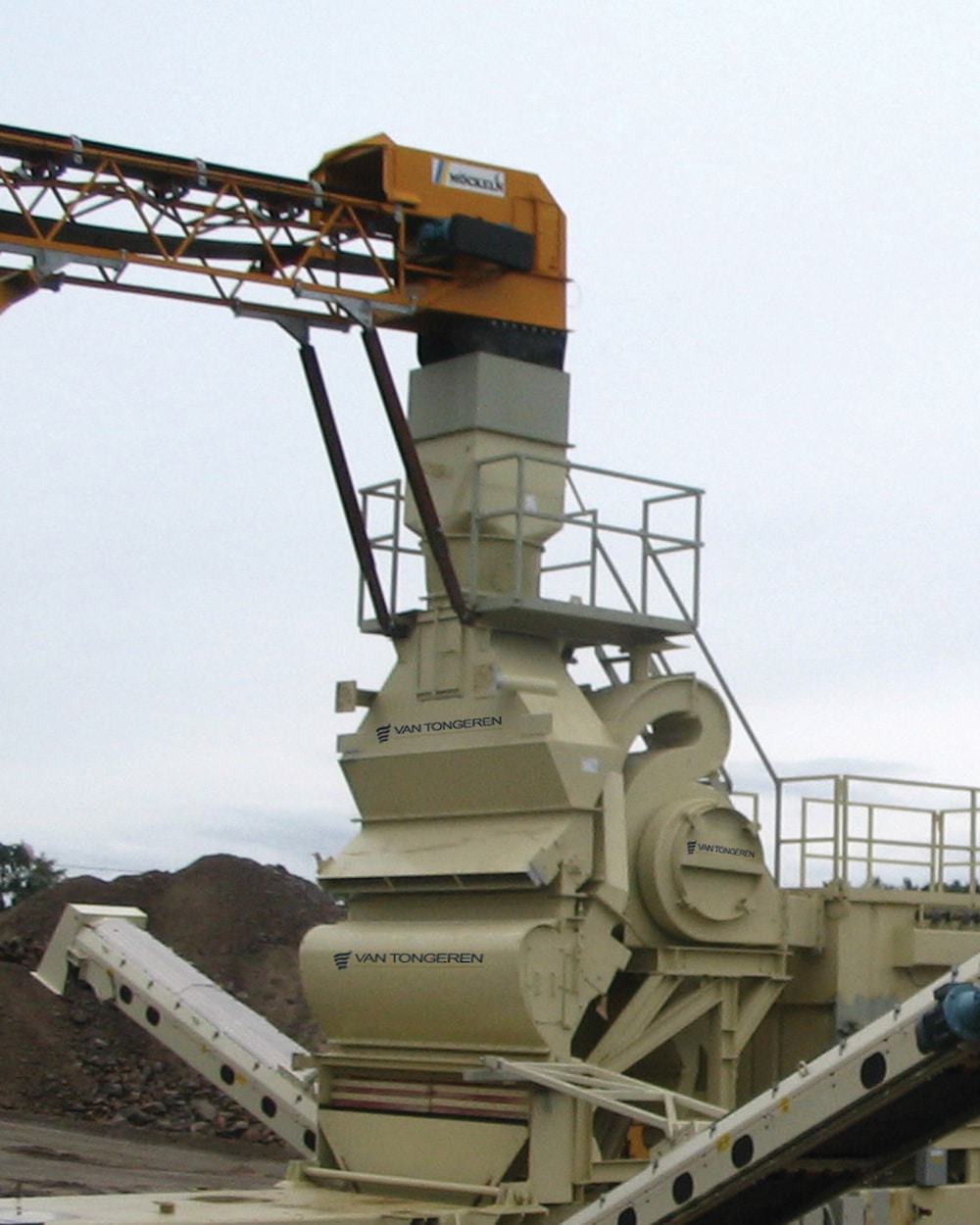 Process equipment manufacturer Van Tongeren America, Lebanon, Pa. (Van-Tongeren.com), has unveiled a Dual Classification System that automatically separates dry materials at two cut points.
A clever upgrade from classifiers limited to a single cut point, the Dual Classification System enables processors to separate feed materials into three different product streams instead of just two product streams to meet gradation specifications for multiple products and help convert material discarded as waste into saleable product. Devised for classifying cement, limestone, asphalt sand, filter sand and other aggregates, the Dual Classification System integrates the company's Gravitational-Inertial Classifier (GIC) with its Centrifugal Classifier (CC) to separate the feed material at any cut point from 300 μm to 63 μm (50 to 230 mesh) during the initial pass then at any cut point between 100 μm to 15 μm (950 to 150 mesh), all with a uniform distribution.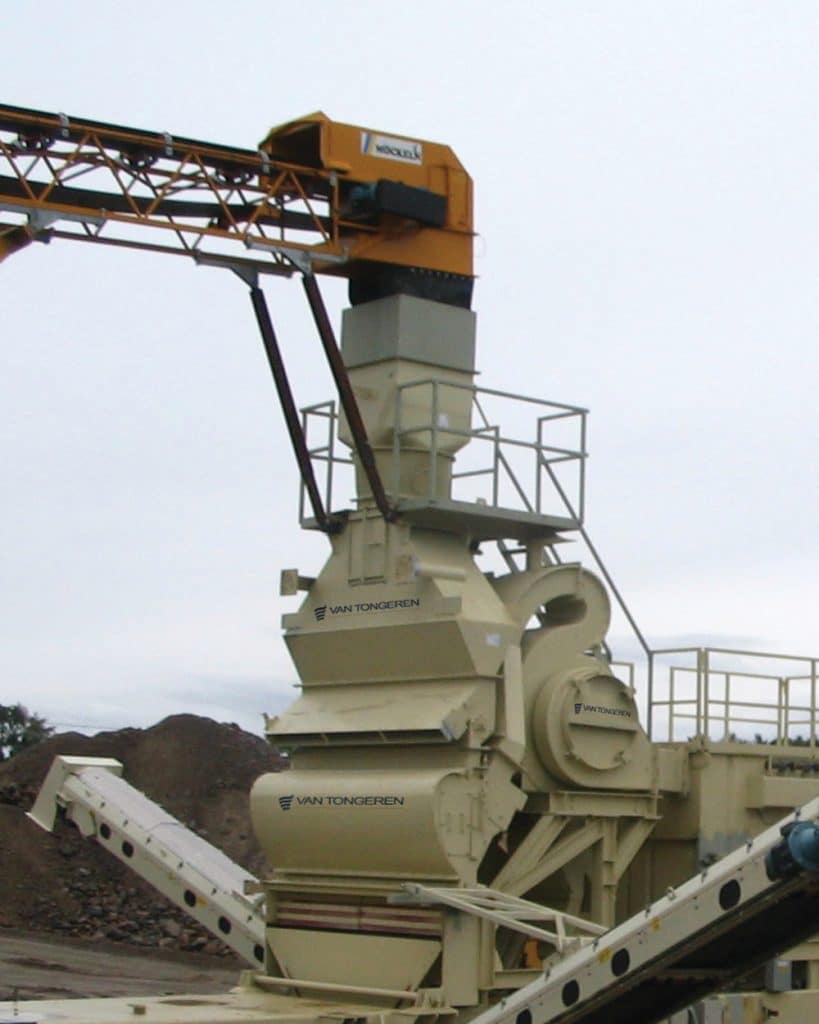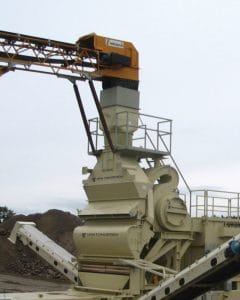 The pneumatic classification system features a proprietary design that harnesses gravitational, inertial, aerodynamic and centrifugal forces to automatically separate the dry particles without using water and without any moving parts. The classifier forms the feed material into a falling curtain and directs it into the GIC. Particles that meet the first gradation specification are removed and the rest enter the CC. Materials that meet the second gradation specification are removed and the rest directed onto a conveyor or into a cyclone as appropriate for the process.
The Dual Classification System is custom-designed and manufactured for each installation to meet target production goals and material specifications. The system is proven to perform continuously in unattended, 24/7 operation.
For a free brochure or more information, contact Van Tongeren America, LLC, 518 South 8th St., Lebanon, PA 17042; 717-450-3835, www.Van-Tongeren.com.
This article is published by
Van Tongeren International has been a wholly owned British company. A natural successor to the original Bureau Van Tongeren, Van Tongeren International continues to maintain and develop cyclone technology to the highest standards required for current processes. In April 2016, Van Tongeren International Limited purchased NextGen Cyclones LLC to form ...