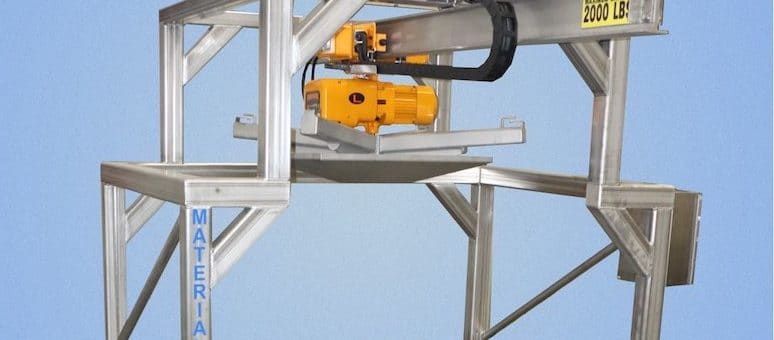 ALLEGAN - Patented system designed for discharging pharmaceutical ingredients into customer's existing process. Unit features sanitary stainless steel product contact surfaces with continuous welds, ground smooth, for accelerated contact surface sanitization and inspection.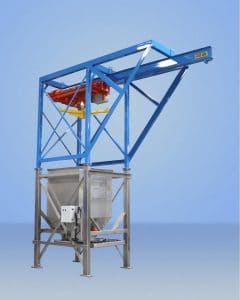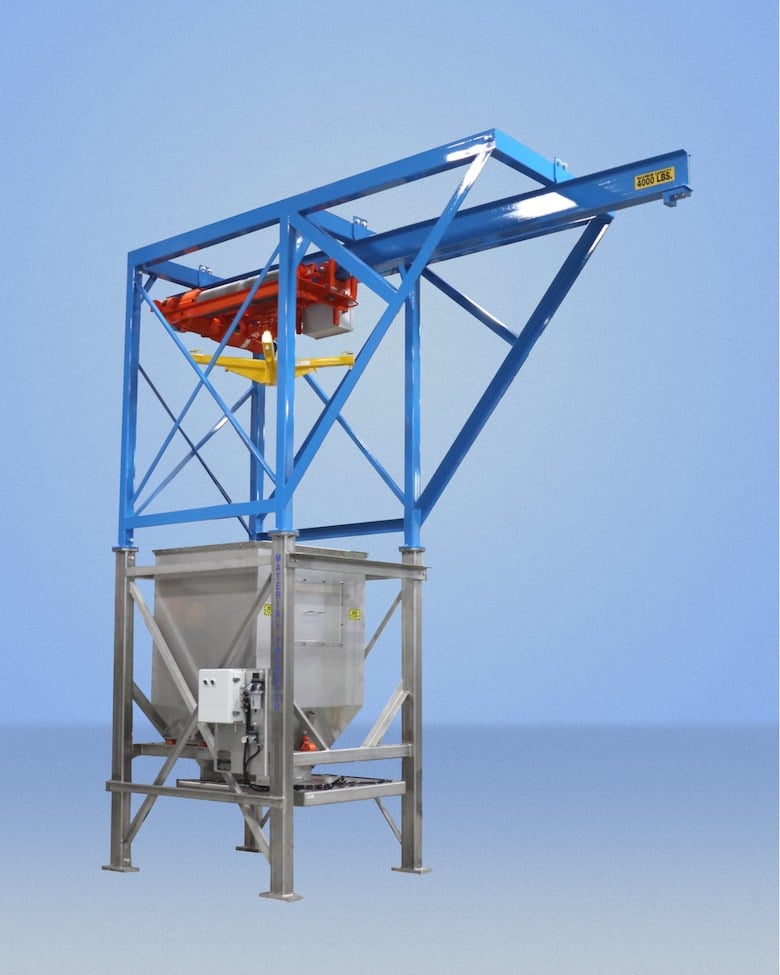 Equipment is constructed of 304 stainless steel for use in pharmaceutical processing and is FDA and USDA approved for areas of direct and indirect dry food contact.
Unit features an electric chain hoist and Spider-Lift™ bag lifting frame equipped with a custom debris shield to prevent contaminants from entering the process.
Unit includes the exclusive Flo-Master™ bulk bag massaging system is included to promote material flow. The stainless steel Seal-Master™ round bag spout access chamber with "gull-wing" doors, a custom electropolished 304 stainless steel discharge transition, and the Sure-Seal® pneumatic bag spout clamping system work together to create a dust-tight discharge.
Click here for more information
Click here for related articles and news
Sign up for Packaging & Bagging E-Updates
Recent Bagging and Packaging e-newsletters
Read our last "Bagging and Packaging" e-newsletter campaigns here:
Material Transfer is an industry leader in the custom design and manufacture of material handling equipment and systems. Our combination of application focused engineering, award winning designs and exclusive features result in equipment that offers class leading quality, value, performance, durability, and ease of use.
Approach Material Transfer
Material ...