Dec USA is celebrating its 10 year anniversary this year. Dec USA was founded in 2009 in Brick, New Jersey and is a subsidiary of Dec Group based in Switzerland.
Dec USA offers innovative approaches across the range of powder handling and process containment applications including blending/mixing, particle size reduction, sterile/aseptic processes, and engineering support.
The company's focus is to stay ahead of technological manufacturing advances in a various number of industries where powder processing under strict and controlled conditions is essential. Staying ahead means moving away from batch manufacturing and the use of intermediate packaging to interconnecting production equipment in a closed manner. Dec's innovative solutions to change pure batch processes to semi-continuous operations provide flexible and multipurpose facilities which are cGMP compliant with adaptable containment levels.
Engineering Day Forum
The North American Dec Group subsidiary will be hosting an Engineering Day forum at its New Jersey headquarters to focus on leading-edge technologies and methodologies for safe handling of powders.
The Powder Handling and Containment Technologies Seminar will be a one-day event held on September 11 at Dec USA offices in Brick, NJ.
The seminar is designed for pharmaceutical and fine chemicals professionals active in process development, production, engineering, and maintenance.
This seminar offers attendees a valuable chance to spend the day with a global market leader in Powder Handling and Containment Technologies, hearing from Dec experts at first hand on specialized and complex aspects of safe powder handling.
Dec is involved in numerous areas such as API manufacturing and handling, and secondary pharmaceutical manufacturing from formulation to final packaging for oral solid dosages, oral disintegrates or intravenous liquid preparations. Dec is also a major player in the chemical powder handling industry in both agrochemicals and high-performance chemicals. In addition, Dec is also active in the food processing, cosmetics, and material processing industries.
From their extensive expertise in the powder handling industry, Dec USA can provide a wide range of technical support to their customers for their specific process development and optimization.
Click here for more information about Engineering Day Forum 2019
Subscribe to our E-Newsletters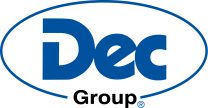 Dec Group - Powder Handling Excellence
Founded in 1987, Dec Group is a leading global provider of powder handling systems to the pharmaceutical, chemical, food and cosmetic industries. Their turnkey and custom designed solutions have been successfully integrated into complex operations in many companies worldwide, both multi-nationals and ...