ECUBLENS – The global provider of powder handling and process containment equipment Dec has recently had the opportunity to implement a customized solution to dispense bulk ingredients from big bags and drums while retaining high containment.
PTS Powder Transfer System
The Dec solution has applied its advanced Powder Transfer System (PTS), big bag discharging systems and glove box isolator in a tailor-made installation at a European facility for a pharmaceutical multinational giant. It allows material discharge from flexible intermediate bulk containers (FIBCs) and drums to be routed through a glove-box isolator and a cone mill underneath the isolator chamber and addition of small amounts of ingredients while maintaining high containment and protection.
Isolator and cone mill
The prototype installation allows automatic dispensing of both main excipients (lactose and cellulose) from paired Big Bag discharging stations, dosing and conveying thanks to the PTS installed on top of the isolator. Active pharmaceutical ingredients (APIs) can be added manually into the mill by disconnecting part of the chute inside the isolator. An additional feature allows further excipients to be added from any size or shape of container via suction lance. The ingredients leave the isolator through a cone mill to be conveyed into an IBC which is located on the floor below
IBC to IBC
In the final stage of process, the ingredients can be recirculated back through the mill for routing to another intermediate bulk container (IBC). Dec has been able to maintain its 30 year tradition of powder handling excellence and innovation with an ingenious and custom made solution to a challenging problem. This solution allowed to reduce overall loading times, integrate an existing mill into the process and significantly improve operating safety by maintaining high containment throughout the process.
Bulk ingredients are emptied from FIBCs and drums and transferred by PTS into isolator and cone mill. Manual addition of APIs within the isolator.
Click here for more information about DEC Group
Subscribe to our E-Newsletters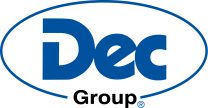 Dec Group - Powder Handling Excellence
Founded in 1987, Dec Group is a leading global provider of powder handling systems to the pharmaceutical, chemical, food and cosmetic industries. Their turnkey and custom designed solutions have been successfully integrated into complex operations in many companies worldwide, both multi-nationals and ...