WEST MEMPHIS, AR - The DMN PTD Plug Type Diverter valve is specially designed to route powders and pellets with minimum degradation in pneumatic conveying applications. It is ideal for use in the food, pet food, plastics, chemical, and pharmaceutical industries. The DMN PTD increases system efficiency and delivers a high ROI due to its highly engineered design and excellent sealing.
This high-performance diverter valve has proven to be effective in reducing production costs associated with product loss, maintenance, and operator safety.
The DMN PTD consists of an aluminum housing and end covers in which a plug with two pipes is installed. This dual-channel design is effective in reducing product degradation and cross-contamination. Precise machining, excellent sealing, and a complete obstruction free passage guarantee a smooth passage of product. All product contact surfaces are 316 stainless steel. Three FDA approved silicone seals guarantee the sealing between the housing and plug preventing any product leakage.
The DMN PTD requires minimal maintenance, thereby reducing production downtime. One of the primary advantages of the PTD is its resistance to seal abrasion, so seals rarely need replacement. The PTD's user-friendly design enables fast on-site examination, cleaning, and if necessary, replacement of seals. Clean-in-place versions are also available to simplify valve maintenance.
The DMN PTD design conforms to all current legislation regarding safety in the workplace. Consequently, there are no moving parts on the outside. The valve body is pressure tight to ensure no product leaks into the atmosphere. The DMN plug type diverter is pressure shock resistant up to 145 PSI and ATEX rated 94/9/EC for explosion containment.
The PTD is available in sizes from 2" up to 8" and can handle temperatures up to 176°F. Depending on the application, the PTD can be assembled with either static or inflatable seals. The standard plug type diverter with static seals can be used in systems with positive pressures up to 43.5 PSI. Inflatable seals allow the valve to handle pressures up to 87 PSI (sizes 2" – 6").
Click here for the PTD Plug Type Diverter brochure (pdf)
Click here for more information DMN, Incorporated
Sign up for Valves, Gates & Airlocks E-Updates
Recent Valves, Gates & Airlocks e-newsletters
Read our last "Valves, Gates & Airlocks" e-newsletter campaigns here: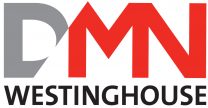 DMN-Westinghouse is a global leader in the design and manufacture of rotary airlocks and diverter valves, offering tailor-made solutions for the bulk solids handling industry. Our valves have a well-established reputation for handling a variety of dry powders and granular materials in the global food, dairy, pet food, ...