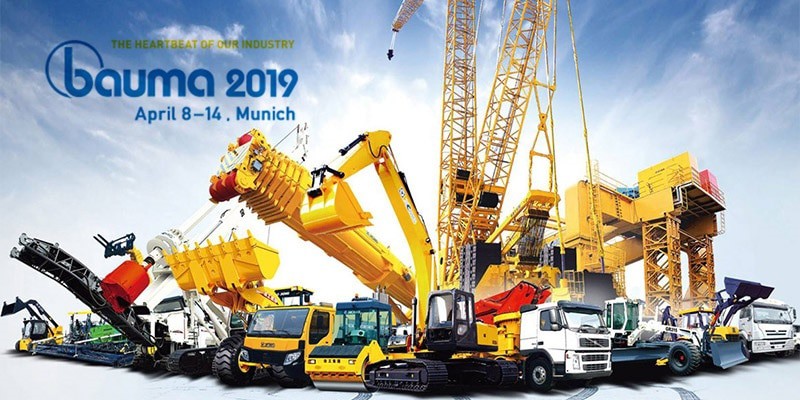 The greatest and most fascinating show on earth
Bauma is more than the world's leading trade fair: it is the heartbeat of the industry. It sets the pace. Dynamizes the market. And drives business. With one paramount goal: to always already focus on the next challenge. Because it's not just about the status quo, but about the future. Because it's not just about individual perspectives, but about the big picture: the construction, building material and mining machine industry in its full dimension.
Bauma: key facts about the world's leading trade fair.
It is the largest international meeting place and most important multiplier for the industry. The reason: bauma's global network and digital touchpoints do not only reach the trade visitors at the exhibition itself, but the entire industry around the globe. A reach that is of benefit to both exhibitors and visitors. Because to be present at bauma means to have access to all markets, to all target groups, to all decision-makers.
In 2016, an impressive 583,736 visitors from 219 countries attended bauma. In total, 3,425 exhibitors from 58 countries presented their latest products and innovations in construction and mining machinery on a record exhibition space of 605,000 square meters.
Why visit?
Bauma means business.

Because it brings together the international key players and offers access to all markets and target groups. And thus opens new business fields.

Bauma means insights.

Only here, you get a complete overview of all innovations, technologies and trends. Or in other words: the decisive competitive edge.

Bauma means hugeness.

600,000 participants, a new layout and even more space make it the world's largest meeting place for the industry. And the most relevant.

Bauma means focus.

On everything that makes the industry tick—and that changes it. Best example? The hot topics efficiency, digitization and sustainability.

Bauma means potentials.

From the mining sector to this year's partner country Canada—those who want to sound out new business areas are exactly spot-on at bauma.

Bauma means momentum.

Because it drives the market and promotes business. Sustainably and globally. That's why it is more than the world's leading trade fair: it is the heartbeat of the industry.
Click here for more information about the Bauma 2019 Trade Fair