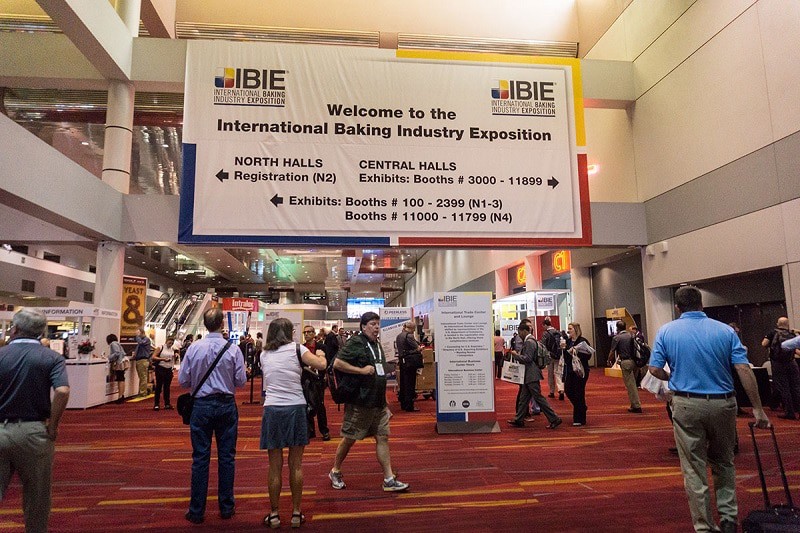 As the global grain-based food industry's largest, most important trade event in the Western Hemisphere, IBIE spans the complete spectrum of companies, people and ideas. Every three years, everyone who has a role in the industry comes together at this powerful event to conduct face-to-face meetings, experience the newest innovations, participate in cutting-edge conference sessions and demos, and build relationships at high-level networking events. This unique community gathering offers extensive business development opportunities, by presenting the broadest array of solutions to support each individual segment and creating worldly connections to grow operations of every size. Invest in IBIE and reap greater results.
Game-changing innovations and powerful technology
The industry's newest advances from leading manufacturers and suppliers are all on display at the Baking Expo™. Talk to product experts and get hands-on demos to understand how the latest baking technology, ingredients and packaging trends can impact your business. IBIE's 700,000 sq. ft. show floor highlights everything you need to increase your efficiency, improve your operations and boost your bottom line.
Click here for more information about the IBIE Trade Fair