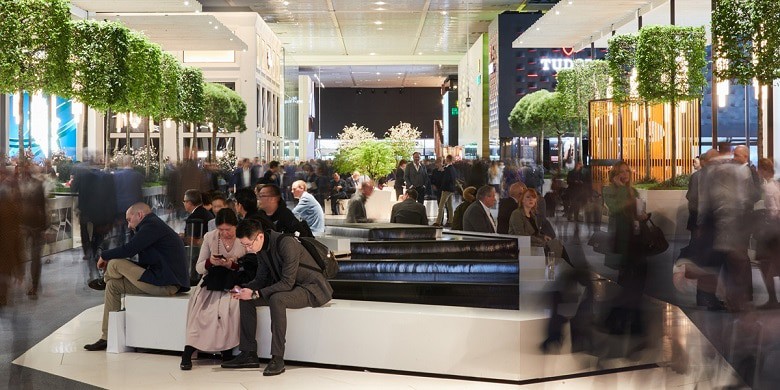 Welcome to ILMAC, Switzerland's leading trade fair for laboratory and process technology.
The life sciences and chemical sectors are very strongly represented in Switzerland and constitute a key pillar of the economy. Within this market, companies are currently starting to move their focus back to Switzerland again. Production is returning to Switzerland, and companies that are established here are investing in their home location to a greater extent once more. The Basel conurbation is one of Europe's biggest life sciences regions. Almost two thirds of those employed in the Swiss pharmaceutical industry work in this cluster. In addition, a major portion of the Swiss added value chain is generated in Basel and its surroundings. Around one third of all Swiss exports and a fifth of all Swiss imports are attributable to pharmaceutical products. Global sales of the top ten Swiss chemical and pharmaceutical companies totalled CHF 147 thousand million in 2017.
The visitors
ILMAC is Switzerland's leading trade fair for experts from more than 20 different branches of industry. Roughly half the visitors to ILMAC come from the pharmaceutical and chemical industries. In addition, mechanical, plant and apparatus engineering professionals, and also laboratory and biotechnology experts similarly use ILMAC as a contact platform.
Decisionmakers and influencers from the professional categories come to ILMAC to gather information:
Researchers and developers
Laboratory and project managers
Service providers and consultants
Laboratory assistants
Buyers
Graduates of traditional universities and universities of applied sciences
Plant designers and constructors
Engineering staff
Production and skilled staff
Plant, production, disposal and maintenance officers
Click here for more information about the ILMAC 2019 event