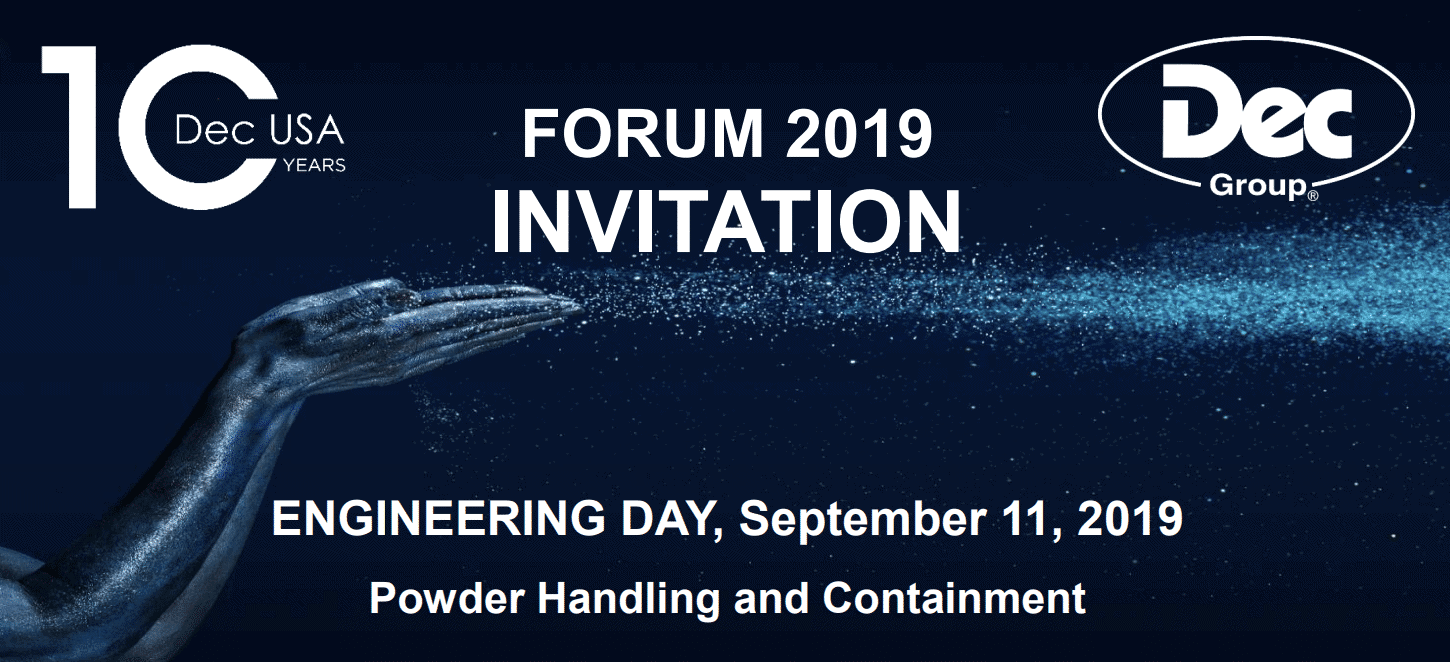 Celebrating Dec-USA, Inc. 10 years anniversary, Dec group would like to cordially invite you to attend our Powder Handling and Containment Technologies Seminar, hosted at Dec-USA, Inc. in Brick, NJ on September 11th, 2019.
Dec experts will provide technical presentations on new technologies for the safe handling of powders regarding the following topics:
Powder handling, enclosed process for GMP requirements
High containment for solid handling
Micronization of Pharmaceutical and Chemical Powders
Increased Plant Productivity and Safety by Process Linking
Workshop, group case study and Equipment demonstration
Spend the day with a global market leader in Powder Handling and Containment Technologies.
A certificate will be provided that can apply toward your company's continuous education credit.
Target Group: Personnel from the areas of process development, production, engineering, and maintenance.
Objectives: In this seminar, we will introduce innovative technology for powder handling systems, as well as possibilities for process optimization in existing plants.
For further details and to register, please contact:
Name: Kara Gouldner
Phone: 732-202-7536 ext. 100
Email: k.gouldner@dec-group.us
*Registration will start at 8:45 AM, and we will begin at 9:15 AM, the conference will end at approximately 3:15 PM including lunch.
Due to limited seats, kindly confirm your participation/register early to avoid last-minute disappointment.
Click here for more information and registration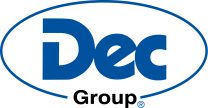 Dec Group - Powder Handling Excellence
Founded in 1987, Dec Group is a leading global provider of powder handling systems to the pharmaceutical, chemical, food and cosmetic industries. Their turnkey and custom designed solutions have been successfully integrated into complex operations in many companies worldwide, both multi-nationals and ...