EXPOSOLIDOS, International Exhibition of Technology and Solid Processing Celebrates Tenth Edition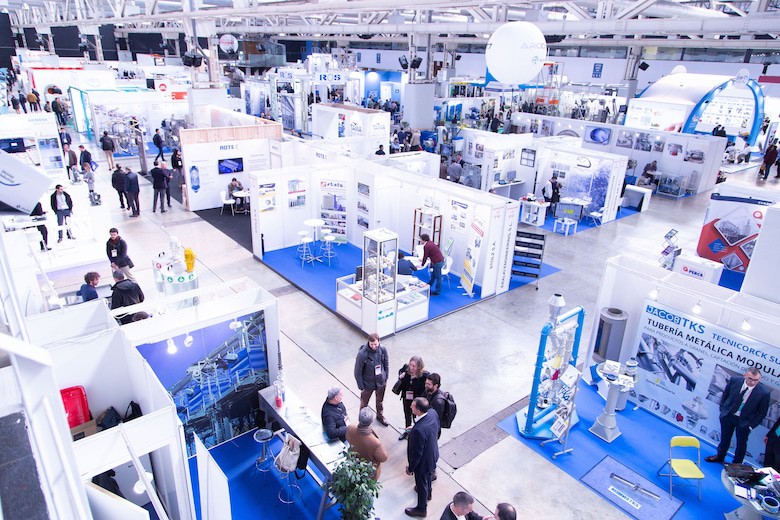 EXPOSOLIDOS, International Exhibition of Technology and Solid Processing is the main fair in southern Europe specializing in the handling and processing of solids, bulk materials, dry powders, semi-solids and separation of solids, liquids.
The presence of the leading brands in EXPOSOLIDOS makes the event, the ideal place to analyze and compare solutions to the technological needs of visitors.
Together with the third edition of POLUSOLIDOS, Exhibition for Dedusting and Filtration Technology, and with the first edition of EXPOFLUIDOS, International Exhibition of Technology for the Fluids Process, the event will have more than 180 direct exhibitors and more than 600 represented brands. That is why EXPOSOLIDOS provides technological solutions for all sectors related to solids, semi-solids, solid-liquid transformation, bulk materials and dry powders: Agricultural / Food / Chemical/ Rubber and Plastic / Ceramics and Glass / Construction / Cosmetics / Detergents / Pharmaceutical / Fats / Soap / Metallurgical / Wood and paper / Mining / Naval / Port / Animal Feed / Paints and Varnishes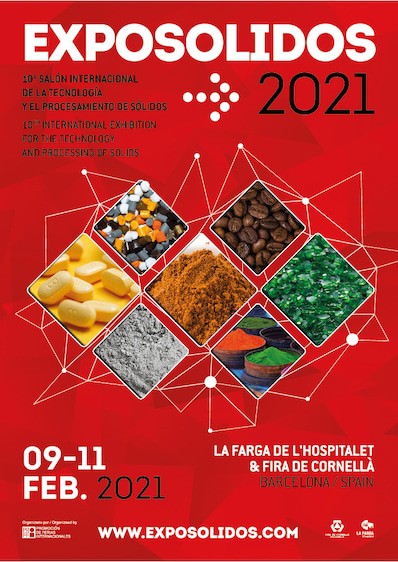 Furthermore, another consequence of three events being held in parallel: EXPOSOLIDOS 2021, EXPOFLUIDOS 2021 and POLUSOLIDOS 2021, is that the organizers, the company PROFEI SL, in common agreement with the three Organizing Committees, have decided to organize the event using two very close venues and easy intercommunication, such as La Farga de L'Hospitalet and Fira de Cornellà, both in the metropolitan area of ​​Barcelona.