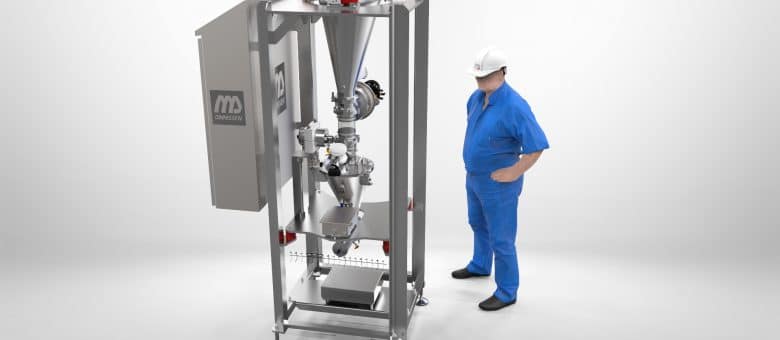 It is known that customers steadily increase their product requirements. Dinnissen as "engineering-to-order-organisation" is perfectly able to find a technical high quality solution for even the most extreme challenges.
The Feeder Valve is a good example for that. An innovative Feeder Valve that doses about 100 grams accurate in its current version. You migh say that this is quite good for the processing of bulk goods. Actually a specific application required a much higher accuracy.
The Dinnissen engineers developed a new version that can dose up to 1 gram accurate. The application is possible as batch or continuous (loss in weight) dosing application, for example for the processing of vitamins, probiotics, premixes, minerals, milk powder, cocoa powder, creamers, sugars, whey powders, lactose or baby food.
Just like the present Feeder Valve, the new one is fast to clean and easy to integrate into new or existing facilities. In addition to that, due to the compact construction, no product residues stay behind.
Pleas contact Dinnissen in Sevenum (the Netherlands) for more information
Tel.: +31 (0)77 467 35 55 or visit: www.dinnissen.nl.
Click to find out more about Dinnissen Process Technology
Click here for related articles
Sign up for Feeders E-Updates
Recent Feeders e-newsletters
Read our last "Feeders" e-newsletter campaigns here:
Dinnissen Process Technology is the specialist in handling and processing bulk materials. Complete processes for the milling, sieving, weighing, mixing, dosing, drying, expanding, extruding, vacuum coating, packaging and transporting of powders, grains and granulates. Developed, tested and manufactured in-house. Dinnissen operates internationally ...