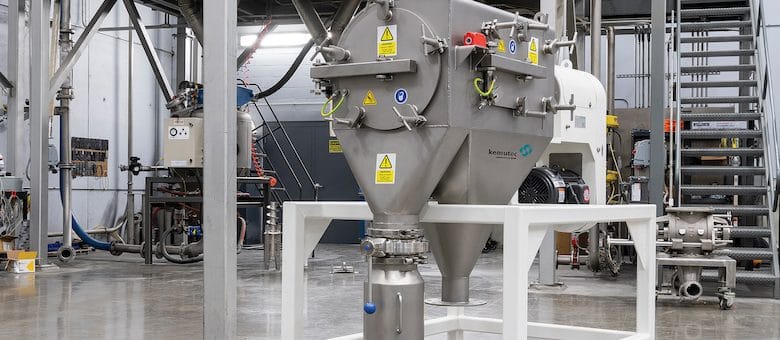 The Kek Centrifugal Sifter is recognized as the leading industry high capacity sifter for powder and granule processing by providing unparalleled performance and user benefits to customers who expect the best.
Fitted with a standard Cantilever Shaft, the Kek Centrifugal Sifter delivers not only the best standards of hygiene and cleanliness but also unsurpassed reliability with minimal maintenance requirements.
Features and Benefits
Clean, simple design
High efficiency – time saved during an inspection, cleaning, and maintenance
Operator friendly – no tools required for stripping down and cleaning
Easy access to oversize end door for opening in seconds
Easily removable sifter screen for inspection and cleaning
No leakage or contamination at the oversize end
Hygienic design
Principle Processes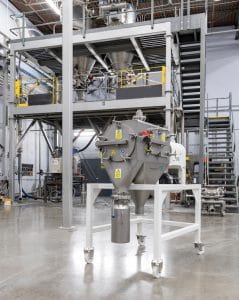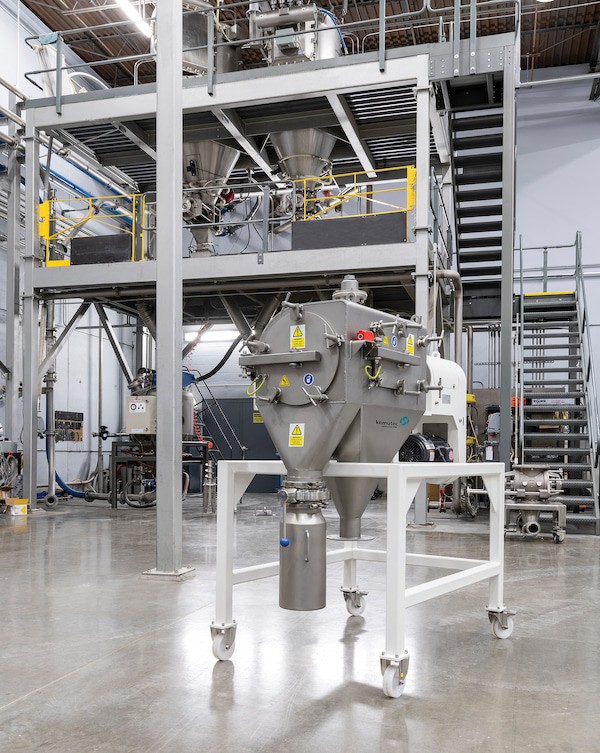 Feedstock policing
Check to sift both product and minor ingredients to remove extraneous materials such as string, packing, insects, and bolts and for removing hard lumps of agglomerated products typically at the point of discharge from storage silos or sacks.
Scalping
Protecting processing or packaging equipment by removing the small percentage of products exceeding the maximum feedstock specification.
Classification
One or more sifters divide the product into the various grades required for further processing or packaging.
De-Dusting
Removal of fines that been generated during processing and handling which will otherwise spoil the appearance of a packed product or cause a problem during subsequent processing.
Range Information
Available in seven sizes
From a few pounds per hour to over 100 tph
Available with nylon, stainless steel is woven wire and wedge wire screens
Inline pneumatic conveying models
Click here for more information about The Kek Centrifugal Sifter
Click here for related articles and news
Search for sifter manufacturers in our equipment guide
Sign up for Screening & Separation E-Updates
Recent Screening and Separation e-newsletters
Read our last "Screening and Separation" e-newsletter campaigns here:
Schenck Process is the global technology and market leader in applied measuring technology. We make processes work in all areas of industry throughout the world. For us that means improving our customer processes in terms of reliability, efficiency, and accuracy. Combining outstanding equipment and extensive process knowledge, we develop and manufacture ...