BRISTOL, PA - Kemutec announces the release of the new animated video – The Kek Centrifugal Sifter.
The Kek Centrifugal Sifter is recognized as the leading industry high capacity sifter, providing unparalleled performance and benefits to users who expect the best. The new video presents an illustrated walkthrough of the Kek Centrifugal Sifter including product flow-thru, the removal of the cantilever shaft and other unique features only found in the Kek Centrifugal Sifter.
The Kek Centrifugal Sifters is available in a model range of 7 sizes providing processing rates of a few grams to up to 100 tons per hour. They are available in gravity and inline pneumatic conveying designs featuring the cantilever shaft which allows for no oversize end bearings or seals and facilitates easy disassembly for cleaning and maintenance. The Kek Centrifugal Sifter comes in a wide variety of material and finish combinations to suit each application.
Click here for related articles and news
Search for manufacturers of centrifugal sifters in our equipment guide
Sign up for Screening & Separation E-Updates
Recent Screening and Separation e-newsletters
Read our last "Screening and Separation" e-newsletter campaigns here: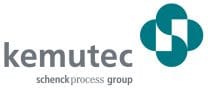 Kemutec are suppliers of Powder Processing equipment and components for the Food, Pharmaceutical, and Chemical industries.
We offer the following products:
Kek Centrifugal Sifters
GKM Tumbler Screeners
GKM Vibrating Screeners
Kek Kibblers / Pre-Breakers
Kek Cone Mills
Kek ...