In 2007 Spray Nozzle Engineering introduced the first improvement in spray dry nozzle bearding reduction.
The Click&Dry™ Gen1 Safety Cap improved upon old radial seal caps, by providing a new safer axial o-ring seal that doesn't tear on assembly, as well as a new design to reduce bearding, allowed longer runs, safer assembly and code compliance in the food, beverage and pharmaceutical industries.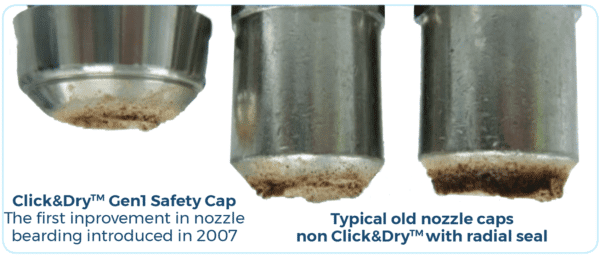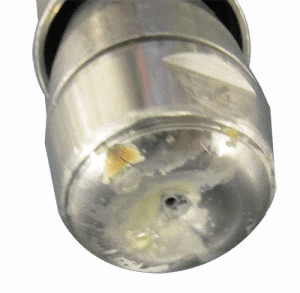 Now Spray Nozzle Engineering introduces Click&Dry™ Gen4 Flat Profile Cap. A lower profile design that helps to eliminate build-up and bearding, allowing longer run times for high solids and infant formula powders. The new Gen4 F Profile updates our current Cick&Dry Gen3 cap. Lower bearding caps give less build-up, reduced bearding, longer run times, reduces ignition risks and increased powder quality. The Seal-In-Disc technology allows code compliance with lower profiles and smooth internal fluid paths, thanks to the removal of the internal nozzle cap o-ring groove. A major improvement in safety, quality and hygiene.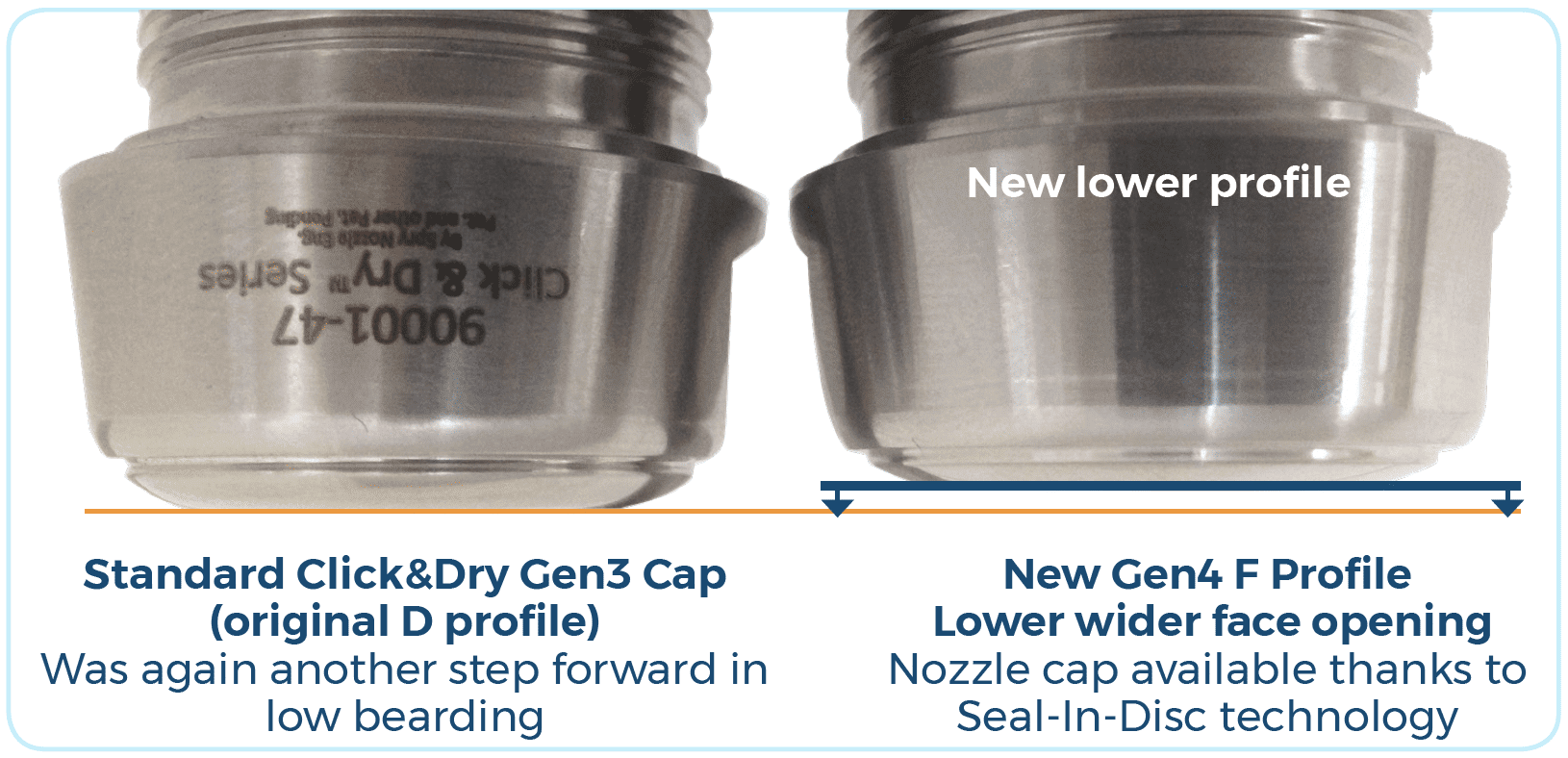 The latest Click&Dry™ Gen4 Flat Profile Cap gives exceptional results when spray drying infant formula, or any powder in the pharmaceutical, food and beverage industry:
Lower bearding cap. It helps reduce product build-up
Allows longer run times. At one site, run times were increased from 12 hours to 75 hours, a site record that allowed longer running with less product build-up on the nozzle cap face
No premature run bearding and no production shuts due to dangerous build-up
Ideal and suitable for Fat Filled Whole Milk Powder (FFWMP) needs, but it can also be used in all powder types
The team of engineers at Spray Nozzle Engineering offer service and full support in the conversion from conventional old style radial seal cap to Click&Dry Low bearding cap. Contact us to find out more
Click&Dry™ nozzles and the Drip-Pro™ check valve range are used globally by some of the world's largest spray drying companies.
This article is published by
The increased production of milk powder is placing ever-increasing demand on powder quality and the need for higher levels of cleaning efficiency and hygiene in plants. The spray dry nozzle used, plays a critical role in achieving these gains. To achieve gains in this process, Click&Dry  provide improved performance whilst being easy to clean. ...