A factor which makes this magnetic separator so effective is its ability to separate metal contaminants from powder product without experiencing bulk density changes and pressure loss! This was extensively inspected by the Centre for Bulk Solids, a world-renowned bulk solids consultation and trial facility, and the findings noted little to nil impact on bulk density.
The Spherical® Magnetic Separator is extremely powerful and effectively retains contaminants ranging from large slivers down to very fine rust and magnetic dust, against high-velocity flows.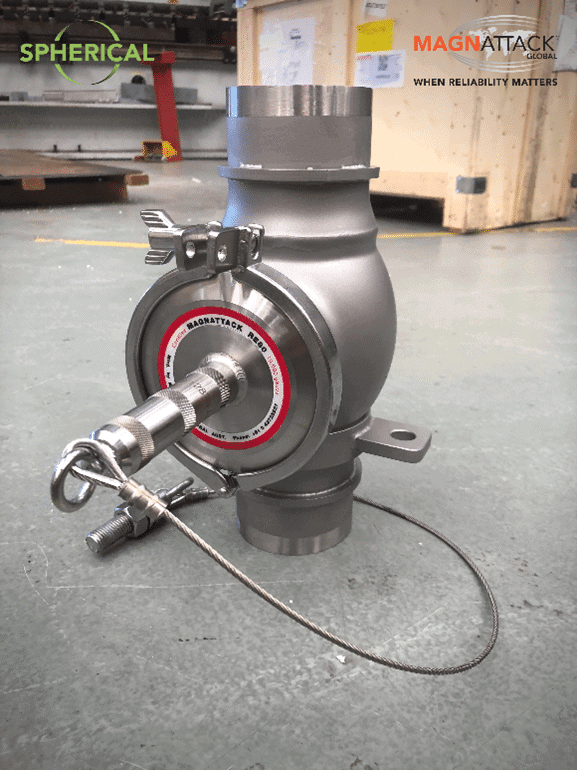 As opposed to Bullet or Plate Magnets typically used in dry powder applications, the shape of the Spherical® Magnet allows the captured metal fragments to move around to a low-velocity region, whilst still being firmly retained to the magnet. The design lowers risks of recontamination, prevents blockage of product and minimises product particle breakdown.
Some more advantages of the Spherical® Pneumatic Transfer Magnet: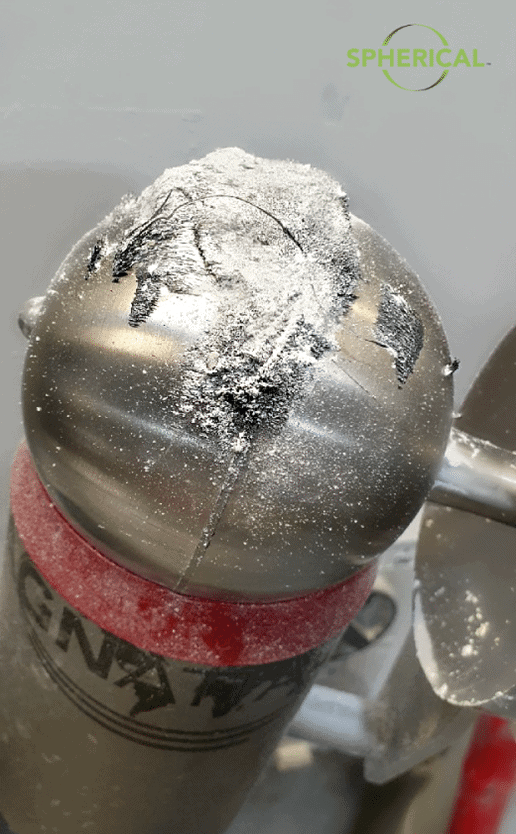 Internals of housing are self-cleaning due to the aerodynamic design with no internal ledges
Provides a very useful indication and protection against incoming metal contamination
Optimum product stream coverage enabling highly efficient separation of weak to highly magnetic fragments.
Calculated open area to prevent amperage or blower/vacuum issues.
Minimised cleaning frequency
Dura-Slik® Abrasion Reduction Technology
RE80® Magnet Technology
11-12,000 gauss strength (compared to 7-8,000 gauss strength in conventional Bullet or Plate Magnets!)
More sanitary than Bullet Magnets
Smaller, lower weight & stronger than Bullet Magnets