Since 1990 MIX has been projecting and manufacturing in Cavezzo (Modena) mixing systems and industrial components for bulk solids handling.
Always attentive to the needs of its Customers, MIX developed a new range of Reactors and Dryers suitable for specific challenging processes. With MIX machineries, customers are now able to manage pressure and temperature variations and to dry raw materials with vacuum process, in ATEX environment.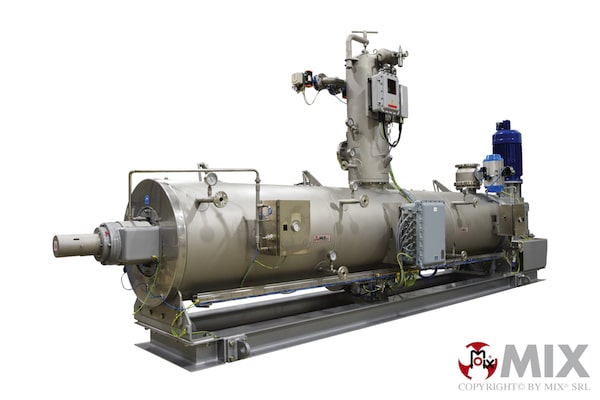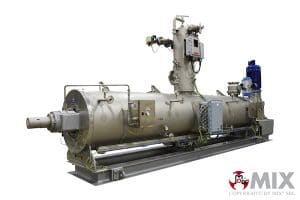 Recently MIX delivered to an European leading Chemical group a Mixer / Dryer model MXK2500 for batch drying of moist powder of methyl alcohol. Raw material is poisonous and explosive, difficult to treat and clogging. Raw material enters into the dryer at -5°C, the drying process is executed in vacuum, at a temperature of +20°C as the material is perishable above 30°C.
The mixer / dryer is equipped with heat exchanger both on the vessel and on the rotor shaft for a better performance and has an ATEX certification II 2G suitable for use in zone 1, both external and internal. The provided automation system is able to constantly analyze the variations of temperature and of vacuum level and so can determine independently the right moment of discharge of the dried product and the loading of the new batch to be dried. In its mission, MIX operates not merely as a supplier, but as a reliable partner being able to develop new solutions and increase the efficiency of the production processes.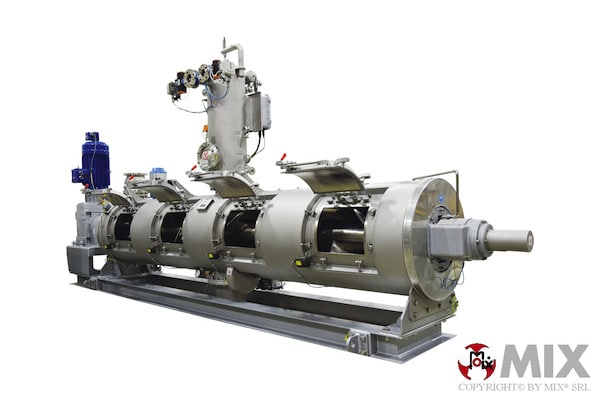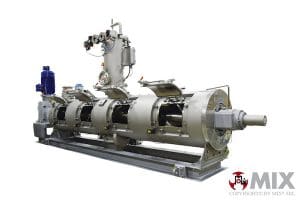 Every mixer is tailored and custom manufactured, in order to satisfy even the most demanding and specific requirements. Each mixer is designed to be able to optimally perform the productive tasks, for which it has been conceived.
Thanks to the advanced internal test laboratory, it is always possible for MIX and for its Customers to securely test new recipes and to reproduce even the most complicated industrial production processes. In this way, it becomes much easier to determine the characteristics of each raw material and, therefore, identify the most suitable mixing techniques for obtaining the desired result.
Since several years, MIX has been investing in quality system through new certifications on industrial management system. Therefore, the company has been working on all levels to obtain the certification to ISO international standards of QUALITY (UNI EN ISO 9001), ENVIRONMENT (UNI EN ISO 14001) and SAFETY (BS OHSAS 18001).
You can see MIX products at following exhibitions:
Exposolidos Barcelona (12-14 February)
CFIA Rennes (12-14 March)
POWTECH Nuremberg (9-11 April)
This article is published by
MIX SRL is an Italian company that since 1990 has been manufacturing Mixing Systems and Components for Bulk Solids Handlig suitable ...