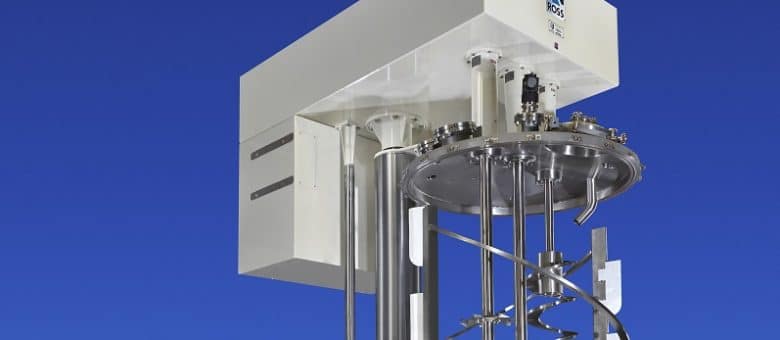 PORT ST. LUCIE, FL - The Ross VMC-1000 VersaMix is a 1,000-gallon Triple-Shaft Mixer available on a pivot-design single-post hydraulic lift. The new design pictured below allows the machine to be raised from a vessel, rotate 90˚ and lowered into another vessel.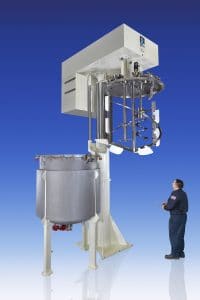 This therefore allows for convenient discharge of finished product in the first vessel while a new batch is being made in the second. By reducing overall processing time and minimizing downtime, the pivoting ROSS VersaMix saves time and money while simplifying the mixing, discharging and cleaning operations. The VersaMix is available across a full range of working capacities from 1 quart to 2,000 gallons.
Want to to speak with a mixing specialist about your application? Call 1-800-243-ROSS(7677).  Ask about our Trial/Rental Program.
Click here for more information on Ross Mixers
Sign up for Mixers & Blenders E-Updates
Recent Mixers and Blenders e-newsletters
Read our last "Mixers and Blenders" e-newsletter campaigns here:
Charles Ross & Son Company - Manufacturer of Process Equipment such as Ribbon Blenders Vertical Blenders, Tumble Blenders, Double Planetary Mixers and Multi Shaft Mixers,High Shear Mixers Batch and inline along with Dispersers.Charles Ross & Son Company has manufactured industrial mixing, blending, drying and dispersion equipment since 1842. ...