HAUPPAUGE, NY - The ROSS VCB-0.25 Tumble Blender is uniquely suited for specialty blends with extremely minor active components and additives.
Ideal for processing high value and delicate applications, the Tumble Blender is often provided in a sanitary all-stainless steel construction and imparts gentle agitation. Options for process optimization include vacuum design, heating jacket, intensifier bar for deagglomerating clumps, and custom PLC controls.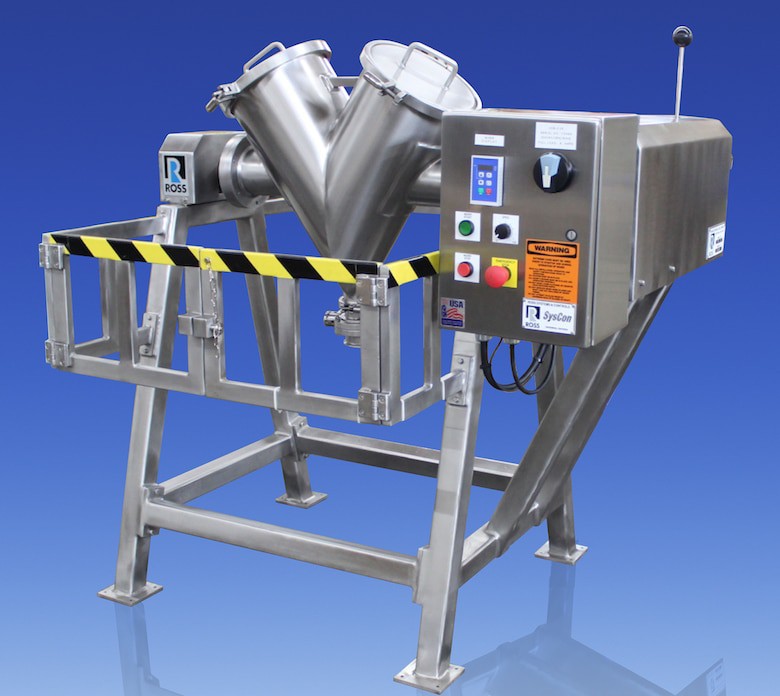 The vessel's characteristic v-shaped geometry facilitates 100% product discharge. ROSS Tumble Blenders are available across a full range of working capacities from ¼ cu. ft. to 100 cu. ft.
Click here for related articles and news
Search for tumble blender manufacturers in our equipment guide
Sign up for Mixers & Blenders E-Updates
Recent Mixers and Blenders e-newsletters
Read our last "Mixers and Blenders" e-newsletter campaigns here:
Charles Ross & Son Company - Manufacturer of Process Equipment such as Ribbon Blenders Vertical Blenders, Tumble Blenders, Double Planetary Mixers and Multi Shaft Mixers,High Shear Mixers Batch and inline along with Dispersers. Charles Ross & Son Company has manufactured industrial mixing, blending, drying and dispersion equipment since 1842. ...