The Sentry Model D2 takes a sample when a solenoid-operated actuator rotates a slotted sample tube through the product flow. Simultaneously, a motor-driven auger draws the sample to the discharge point.
A strip sampler captures a sample strip across the diameter of a process stream and is used in situations where product segregation exists. Product characteristics are not affected by the sampler, and the sample size can be changed at the sampler controller.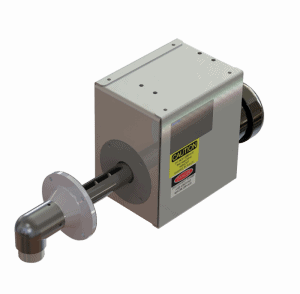 With representative sampling, characteristics of each sample match that of the entire lot or batch – so samples are repeatable, leading to accurate sample analysis data. Automatic sampling ensures a sample can be easily and safely obtained with no need for direct human interface or interference. This ensures sample integrity as well as operator safety.
Click here for related articles and news
Sign up for Instrumentation & Control E-Updates
Recent Instrumentation & Process Control e-newsletters
Read our last "Instrumentation & Process Control" e-newsletter campaigns here:
Sentry engineers, manufacturers and services components for collecting representative samples of steam, water, gas, liquid, slurry and bulk solids. This enables analytical and operational professionals to gain samples safely and simply, and with repeatable results.
Sentry sampling products
For more than 85 years, power generation and process ...