Roller Gates handle dry product in high cycle gravity flow applications with an unobstructed orifice ensuring product doesn't hang up.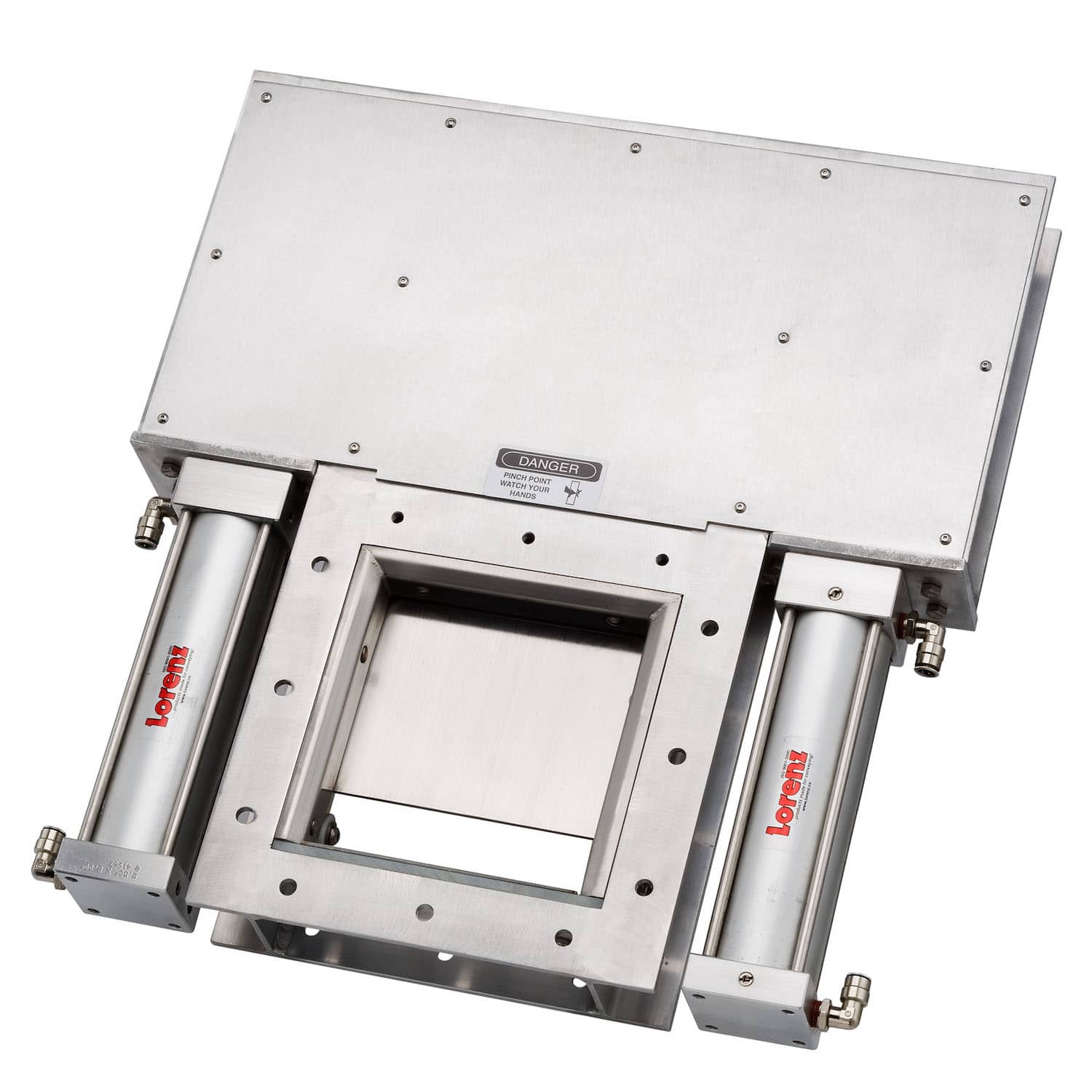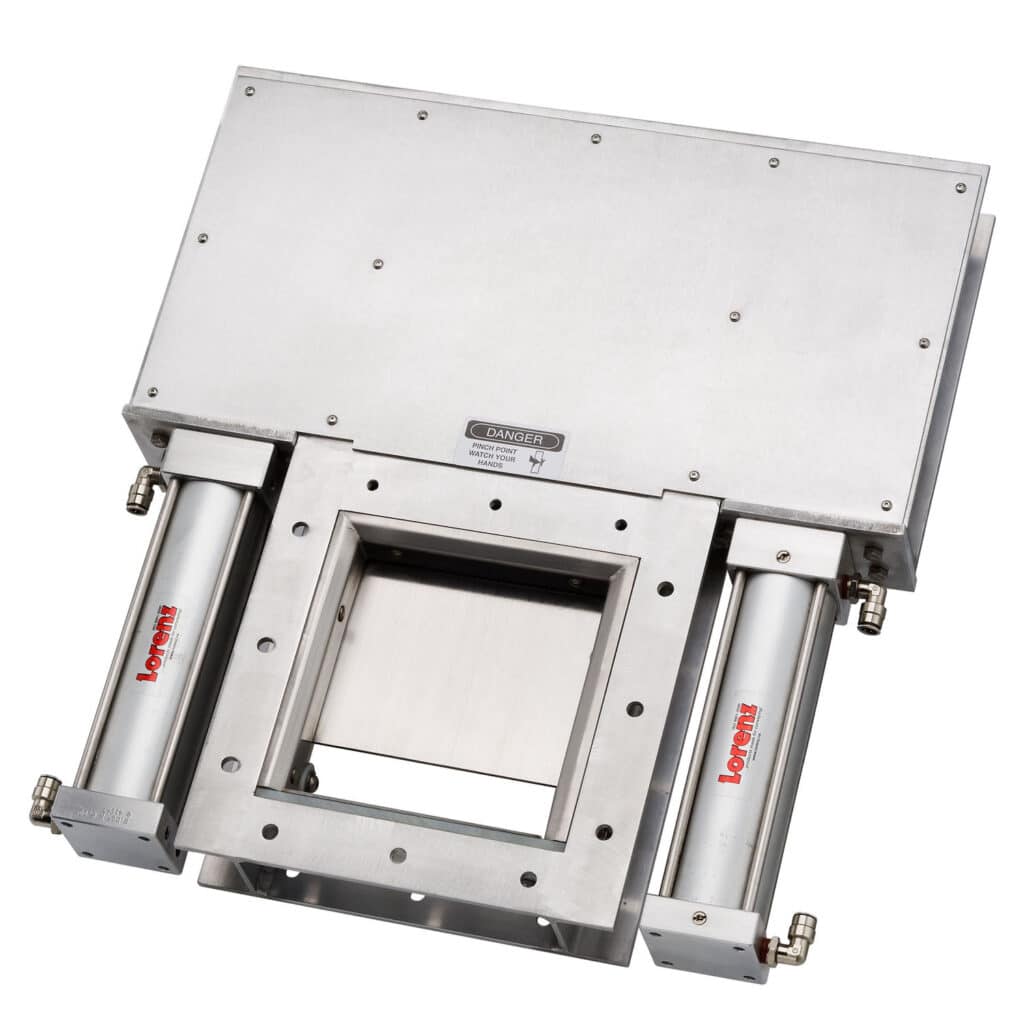 Adjustable nylon cam rollers create a dust tight seal on the blade. The interior is fully lined polymer. Regular or CEMA flange patterns are available.
Aluminum construction with polished stainless steel blade is standard but carbon steel or stainless steel is also available. Positive blade lock between the blade and cylinder rod is included. Standard gates are rated for 82º C (180º F).
Limited on space? The Lorenz Dual Air Cylinder Roller Gate has equal quality features in a compact size. Two Week Delivery remains standard! Need it faster? Request Lorenz Lighting Ship!
Lorenz Conveying Products manufactures a full line of components for pneumatic conveying and bulk handling systems including – Diverter Valves, Slide Gates, Angel Hair Traps, Couplings, Elbows, Fittings, Probe Boxes, Manifolds, Pick Up Wands, Iris Valves & more!
Toll Free: U.S.A. 1-800-263-7782 | Canada 1-800-263-1942
E-Mail: mgatien@lorenz.ca
Contact: Monique Gatien
Website: http://www.lorenzproducts.com