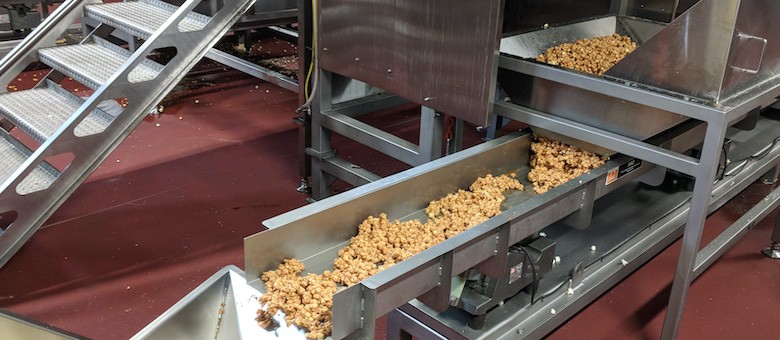 Spec Engineering specializes in custom-designed, high-quality process systems that will take your concept to design to reality. Our full-service team takes a detailed approach by combining the resources of an engineering company with the capabilities of a manufacturing company.
Whether you are completing a whole system with Spec Engineering or looking to integrate controls into your existing system, our controls division offers top-quality software development services for manufacturing, testing, and product development. Our controls integration engineers have quality experience in manufacturing automation, including batch production, manufacturing process control, product packaging, and material handling.
Recently, Spec Engineering completed a Popcorn Kitchen Improvement project that included 3D modeling, engineering services, automation, and construction management. The control scope included a supervisory PLC system that allowed all manual processes to be automated. This included the integration of the mixers and popcorn equipment, recipe creation and management, batch control sequencing including flow meter dosing of ingredients and PID loop control of heaters for maintaining tank temperature.
Click here for Spec Engineering controls project examples
Sign up for Instrumentation & Control E-Updates
Recent Instrumentation & Process Control e-newsletters
Read our last "Instrumentation & Process Control" e-newsletter campaigns here:
Spec (Specialty Process Engineering Company), LLC was founded in 1979 to represent leading equipment and technology manufacturers to serve the bulk material processing and handling needs of customers in the food, grain, minerals, chemicals, and pharma industries. Over the years, Spec has evolved to accommodate the demand for a full service solution ...