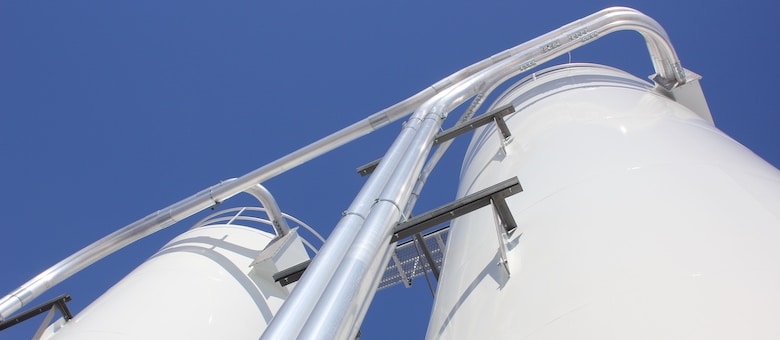 Spec Engineering has the capability to specify, design, and integrate a specific bulk storage system for your company's raw materials to the finished product. We will analyze material flow characteristics to design the optimum loading, filtering, agitation, and discharge components to provide a worry-free system built to last.
Working with Spec Engineering on your project from Concept to Completion, we bring over 40 years of expertise to your company. Whether you need Front End Engineering to lead you in the right direction or complete engineering, design, and implementation package, our team is ready to simplify your process.
There are multiple stages where integrating bulk storage systems will be beneficial. Adding silos into your facility can increase the capacity of your product line and open up the floor plan while surge hoppers will increase the production rate per hour and produce larger batches. We can also provide construction management services to ensure you have the necessary support when it comes to installation.
This article is published by
Since 1979, Spec Engineering, a Gray company, has been a single source for system design and process equipment integration. We specialize in processing systems from raw materials through packaging. With over 40 years of expertise in storing, feeding, conveying, mixing, blending, batching, controls, and automation for food & beverage, bakery & ...