ECUBLENS - In cooperation with our partner Naushon Industrial, Dec has designed and delivered a safely engineered solution to charge multiple vessels and dilution tanks.
In a chemical plant in Mexico operators still handled the addition of powdered, flaked and granulated ingredients manually. Each batch required one to three raw materials for formulations requiring up to 3750 kg manually added bulk solids. The 25 kg bags were lifted by fork truck to the upper level, where the bags were cut open, one after another, to pour the ingredients into the vessels. The reactors contain flammable liquids classified as Class 1 liquids by NFPA 30. The manufacturing area is a NEC Class I, Division 1, Groups C and D hazardous classified location.
Operators had to be protected from solvent vapors escaping the manways when opened and also from dusts when the bags were discharged into the vessels and manually collapsed to be returned on the floor level. The solvent and acid vapors surpassed ten times the occupational exposure limit, hence the use of respirators and PPE coveralls was the only mean of operator safety.
Solid Raw Materials Assessment
This manufacture raised a number of challenges and the need for careful product consideration in order to determine adequate process equipment. The first task was to assess all twenty raw materials. Timellitic Anhydride and Acrylamide fell into OEB 4 (Occupational Exposure Band 4, ie 1-10 micron/m3) materials. These ingredients are highly toxic and needed to be considered differently than all other ingredients of category OEB 2-3. Some of the solids were reactive with others and must therefore not come in contact with each other.
Improved solids handling must meet the following challenges:
Eliminate PPE and respirators while handling solid raw materials
Control ignition hazards associated with dusts/vapors
Design separate systems to handle OEB 2/3 and OEB 4 materials
Optimized liquid cleaning features between the batches to flush process equipment and discharge into vessels/dilution tanks
Compatibility with high process temperatures from ambient to 260°C.
Optimized loading rates of all vessels of minimum 75 kg per minute
Dec's solution is based on their safe dense-phase powder conveying system PTS, utilizing vacuum and pressure to transfer raw materials including the CIP option. A PTS is installed on each vessel/tank, connected to Dec's Isocharge system for products requiring high containment and to a bag emptying station with a dust collection system for the other raw materials.
PTS for safe powder conveying
The PTS systems fully isolates the reactor on which it is installed and allows to safely charge vessels even in presence of solvents or a highly flammable atmosphere. It keeps the operation under highly contained conditions. It enables direct charging from any container or process equipment, there is no need to have a dispensing area in between.
Advantages
No increase in oxygen during charging
Keeps reactor inert and prevents vapors from escaping
Low nitrogen requirement
Unique filtration concept for strong performance and no filter clogging
Easy to clean (CIP/SIP)
cGMP / ATEX / FDA compliant
Dec Isocharge – Bag discharging station
The Isocharge station in combination with the PTS guarantees high containment (OEB4-5) when transferring substances of high concern. The system is designed to feed powder from bags or drums into reactors or other process equipment whilst managing all contamination risks for operators and the environment.  It is a combination of laminar-flow cabin and a closed isolator system. The operator opens the bags inside the chamber. The product enters into the suction hopper from where it is transferred into the vessels. Optimized air flow control and filtration allows one-way air circulation when the bags are loaded into the chamber and clean air to leave the same.
Click here for more information
Sign up for Explosion Protection & Process Safety E-Updates
Recent Explosion Protection and Process Safety e-newsletters
Read our last "Explosion Protection and Process Safety" e-newsletter campaigns here: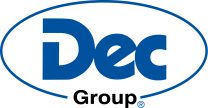 Dec Group - Powder Handling Excellence
Founded in 1987, Dec Group is a leading global provider of powder handling systems to the pharmaceutical, chemical, food and cosmetic industries. Their turnkey and custom designed solutions have been successfully integrated into complex operations in many companies worldwide, both multi-nationals and ...