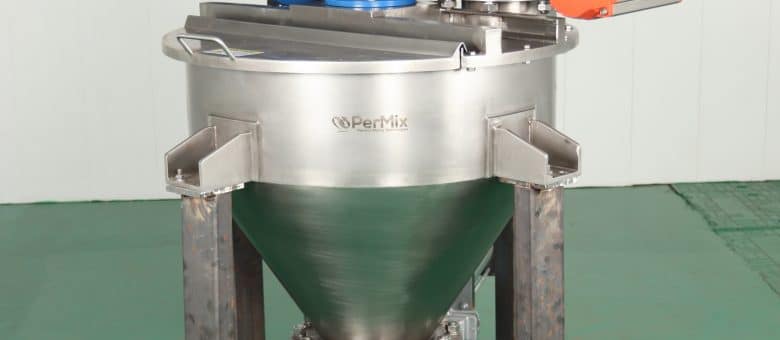 The PerMix PVR series Vertical Ribbon Mixer has a similar appearance with the PRB series Ribbon Blender, but stands vertically same as our PNA series Conical Screw Mixer.
PVR is an efficient and versatile blending machine for batch mixing of free-flowing powders.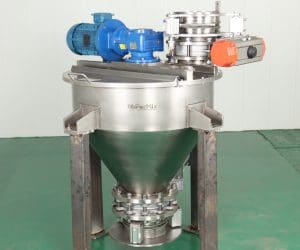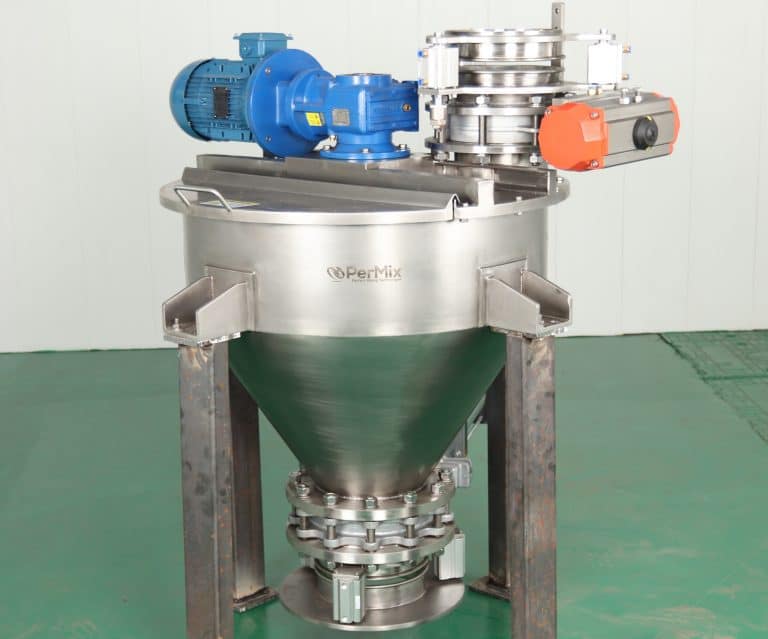 PVR series Vertical Ribbon Mixers are able to give perfect result of mixing due to the innovative design of an outer spiral type mixing element with an inner screw, rotating together in a conical shape trough allowing a complete discharge of all the mixed material without any residue.
This specific unit is 150 liters total volume, with special quick and dust free connections, due to the fact the unit is movable to connect bellow the weighing station and few discharge stations.
Click to find out more about PVR series Vertical Ribbon Mixer
Click for related articles online
Find manufacturers of blenders in our Equipment Guide
Sign up for Mixers & Blenders E-Updates
Recent Mixers and Blenders e-newsletters
Read our last "Mixers and Blenders" e-newsletter campaigns here:
PerMix Tec Co. Ltd. is established as the professional supplier of powder mixing & kneading equipment and system. Our state-of-the-art technology and know-how in this section is originally from Israel; along with the low labor cost advantage in China, PerMix is born to be your partner for the cost effective solutions in powder mixing & kneading.
PRODUCT ...