The Wet-In-Place (WIP) functionality is available for inclusion/retrofitting in new and existing piFLOW®p conveying systems.
The water sprayed by the WIP nozzles will wet any dust from food or pharmaceutical materials left in conveyors, preventing it from escaping into the air where it can be inhaled by processing staff during maintenance or cleaning procedures. By wetting potentially harmful leftover material before the equipment is opened for cleaning, the spray nozzles ensure that any such dust either stays Wet-In-Place until it can be safely removed, or is washed away pre-cleaning, during the WIP spray procedure.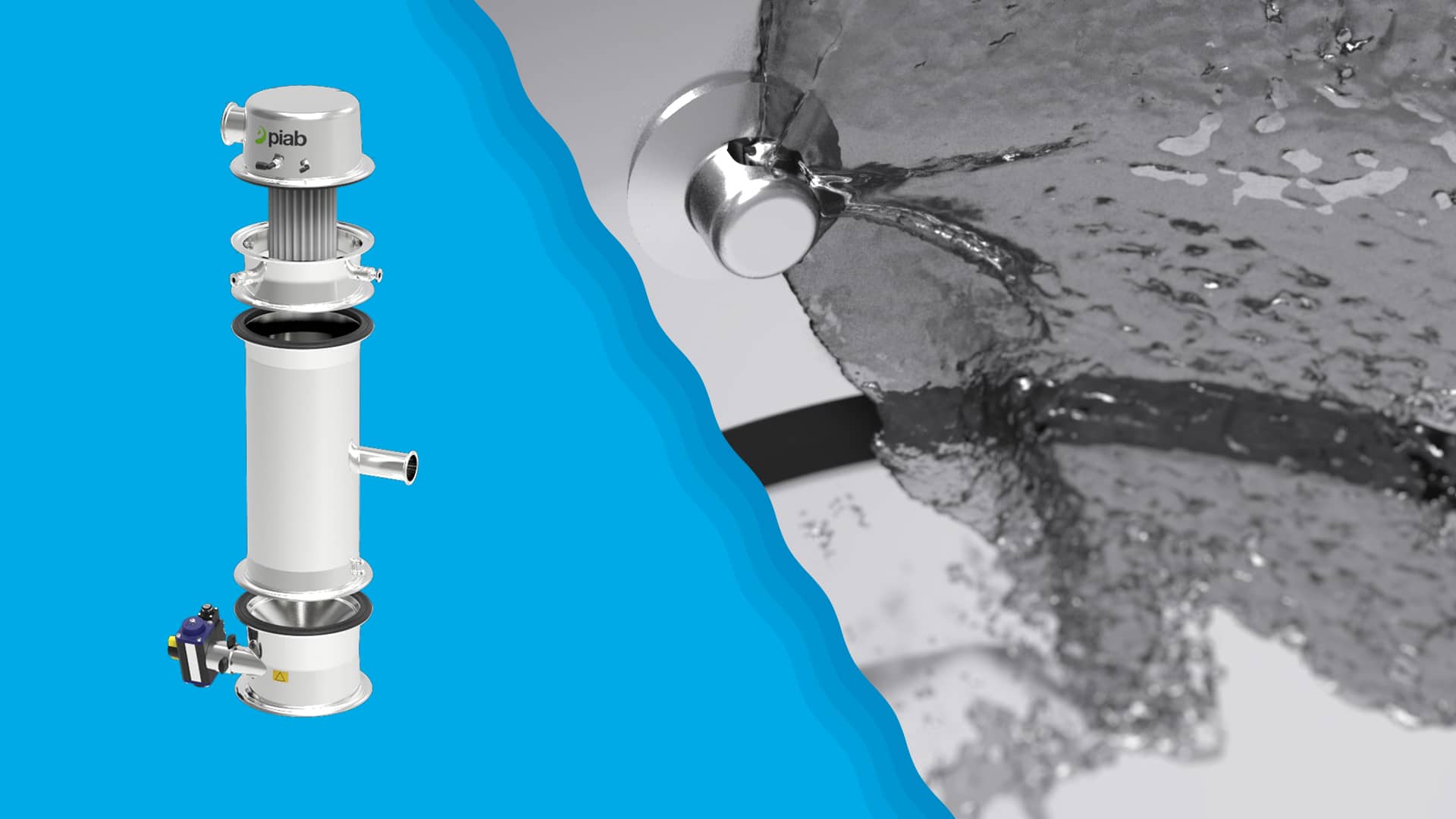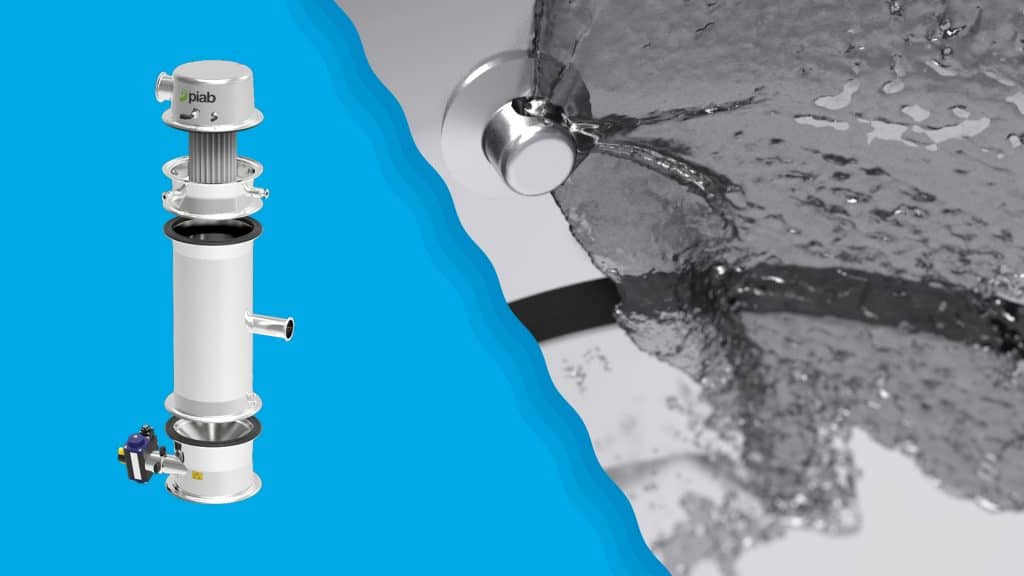 For maximum performance and coverage, and to make sure that as much material as possible is captured as quickly as possible, three spray nozzles are fitted to each conveyor. The configurable design of the piFLOW®p conveyor also allows simple retrofitting of WIP units, including extra air filters, in existing conveying systems. Piab's sterile Ultra Low Penetration Air (ULPA, class U15-17) filters provide greater filtration than High Efficiency Particulate Air (HEPA) filters, and are offered as standard accessories for piFLOW®p.
To help customers achieve optimal WIP performance for specific applications, two optional WIP module positions – one immediately below the middle section of the conveyor and one below the conveyor's bottom valve – are offered in addition to the standard position at the top of the conveyor. Optional inlet valves can also be fitted at each site.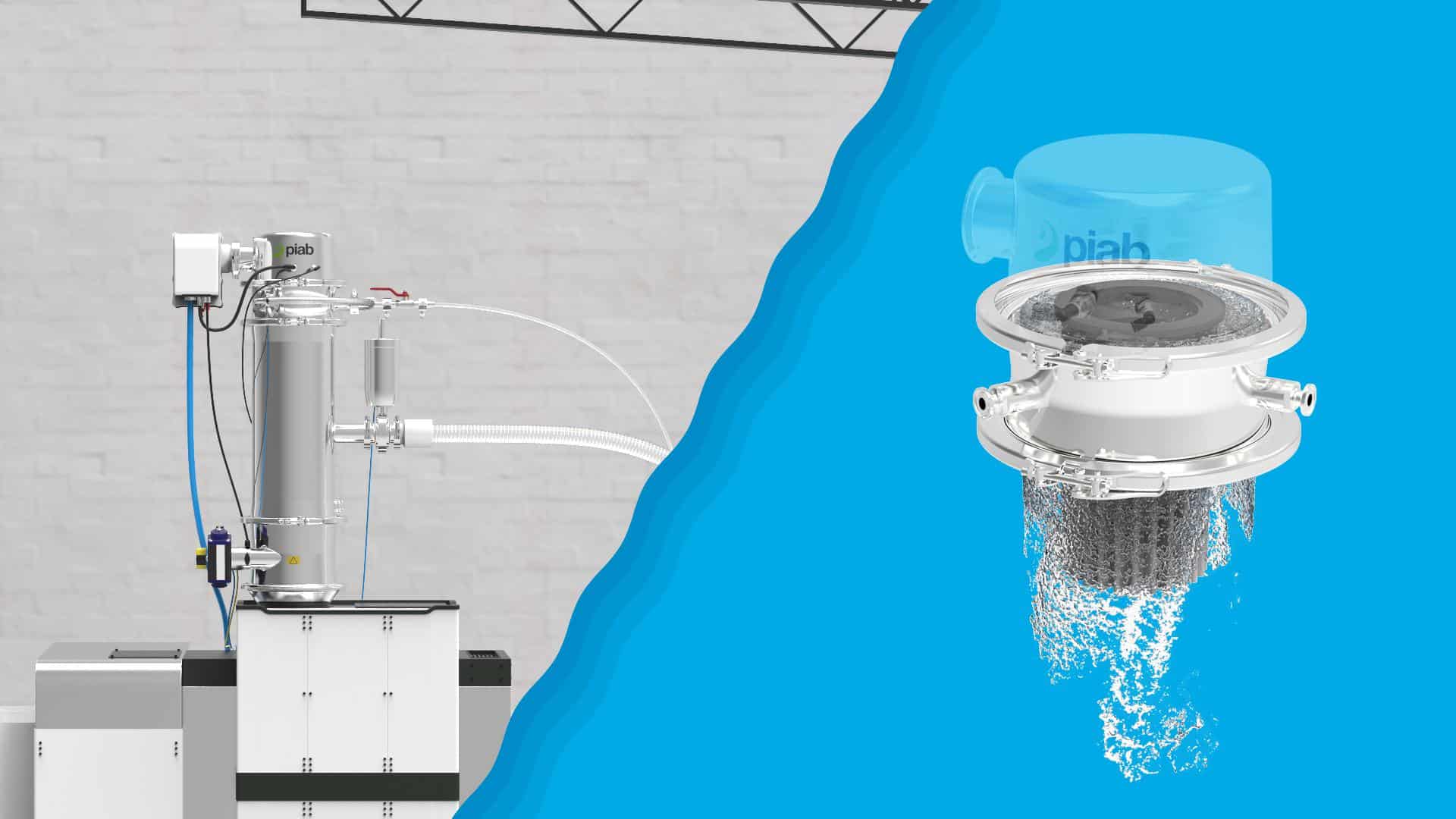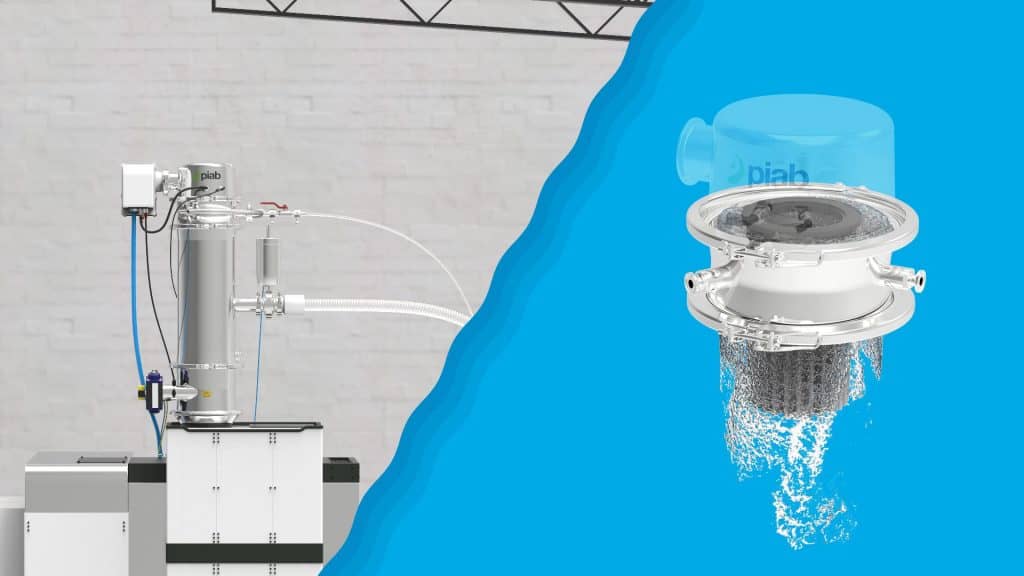 The piFLOW®p conveyor for powder and bulk materials is designed to perfectly match the stringent demands for operational safety and hygiene within the food and pharmaceutical industries. Made from materials that comply with the US FDA and EU 1935/2004 regulations, Piab's conveyors can be used to safely transport large volumes of powder/bulk materials, and their advanced technology will guarantee segregation-free conveying. Maximising the safety of the processing staff, piFLOW®p is available in ATEX dust and gas approved designs, in which all plastic or rubber parts, including filters and seals, are made of antistatic nitrile butadiene rubber (NBR).