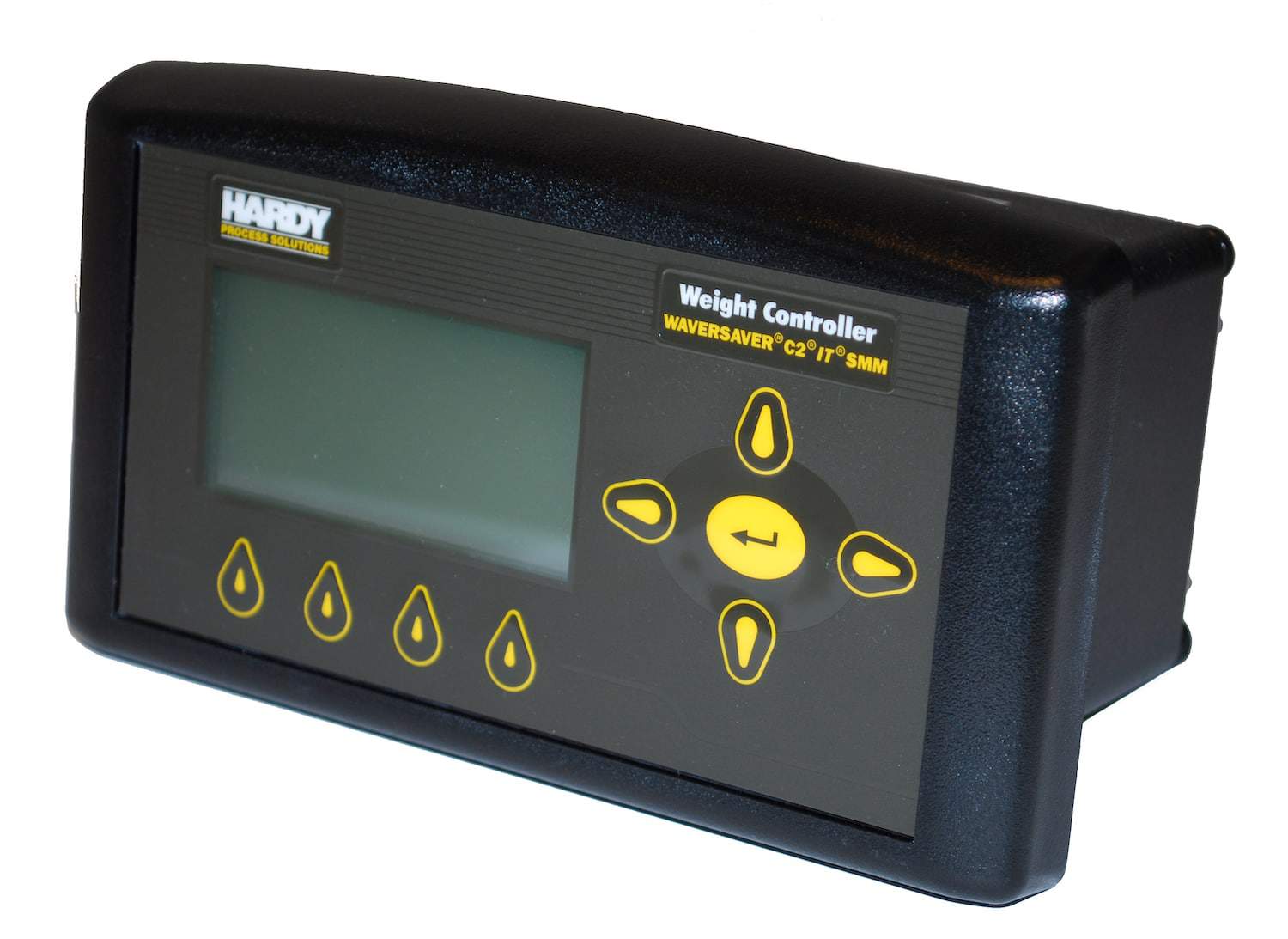 Hardy Process Solutions has announced a new PROFINET Option card for the HI 4050+ weight controller.   PROFINET is a Fieldbus protocol compatible with Siemens PLCs that is widely used in Europe, Asia, and Latin America and is increasing in popularity in the United States.
The Hardy implementation supports two-port PROFINET with MRP (Media Redundancy Protocol), which enables the HI 4050+ to join into a ring topology network (Conformance Class B or CC-B). The card installs in the communications options slot and automatically scans for PROFINET networks.
Simultaneously, Hardy has released a GDSML for PROFINET users for ease of configuration. A GSDML file is a readable ASCII text file that contains the Device ID and both general and device-specific weighing commands communication and PROFINET network configuration. Each of the entries describes a feature that is supported by a device. By means of keywords, a configuration tool reads the device ID number, the Weighing parameters, the corresponding data type, and the permitted limit values for the configuration of the device from the GSDML.
In addition to the HI 4050+, Hardy offers the new HI 6200-PFN single-channel weight processor, which operates within PROFINET Conformance Class A (CC-A) as a single network device. This gives users two PROFINET options within the Hardy Family to provide more options for meeting site requirements.
The Hardy HI 4050+ provides accurate, stable, and fast weight readings that help to reduce users' labor content, speed their production throughput, and improve the quality and safety of their end products. The weight controller uses advanced Hardy Process Toolbox features, including C2® weightless calibration, WAVERSAVER (to reduce the effects of vibration), Integrated Technician for built-in system diagnostics. The HI 4050+ also includes WAVERSAVER+, a new patent-pending system that increases the stability of weight readings by a factor of three.
This article is published by
Hardy Process Solutions provides process weighing equipment for a variety of industries including food processing, automated manufacturing, chemical, plastics, rubber, and more. We have been offering accurate, quality industrial weighing systems since 1918. At Hardy, we assist processors and manufacturers by offering process measurement solutions that ...