SCHLIENGEN - At a limestone manufacturing site, limestone is mined in a quarry and afterwards ground and transported to a silo. The material is transported into the silo via a pneumatic line.
The quantity of limestone was determined on the basis of the theoretical data provided by the plant operator's employees, however, the objective was to measure the material flow rate continuously.
Process data
Customer: Limestone manufacturer
Material: Limestone
Flow rate: Approx. 15 t/h
Installation: Pneumatic line
Function: Exact measurement of flow rate
Solution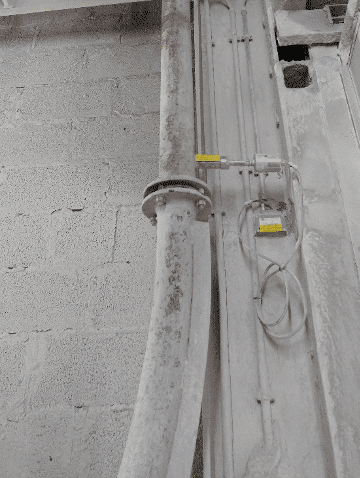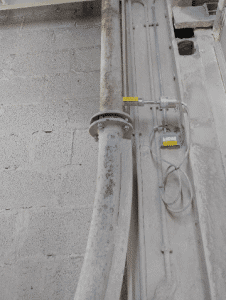 SolidFlow 2.0 is specially designed for mass flow measurement of solids conveyed in pipes. It continuously measures solids quantities of up to 20 t/h in free fall and in pneumatic applications and has an active roping compensation. This allows measurement errors that occur due to roping to be compensated. In the described application SolidFlow 2.0 is used in the pneumatic transport line.
The sensor can be calibrated and transmits the exact measurement data to the control system. Ease of installation together with simple calibration features, the SolidFlow 2.0 is proven as an extremely effective mass flow measurement system for bulk solids.
Customer benefit
robust, durable, process-safe sensor technology
simple, fast calibration
detailed verification of the flow rates
non-intrusive installation
This article is published by
ENVEA is a world class manufacturer of ambient, emission and process monitoring systems, with full turnkey capabilities. Our equipment and technologies encompass gas analyzers, dust monitors, solids and flue gas flow meters, and air quality monitoring networks, as well as environmental data processing and reporting solutions.
ENVEA offers: