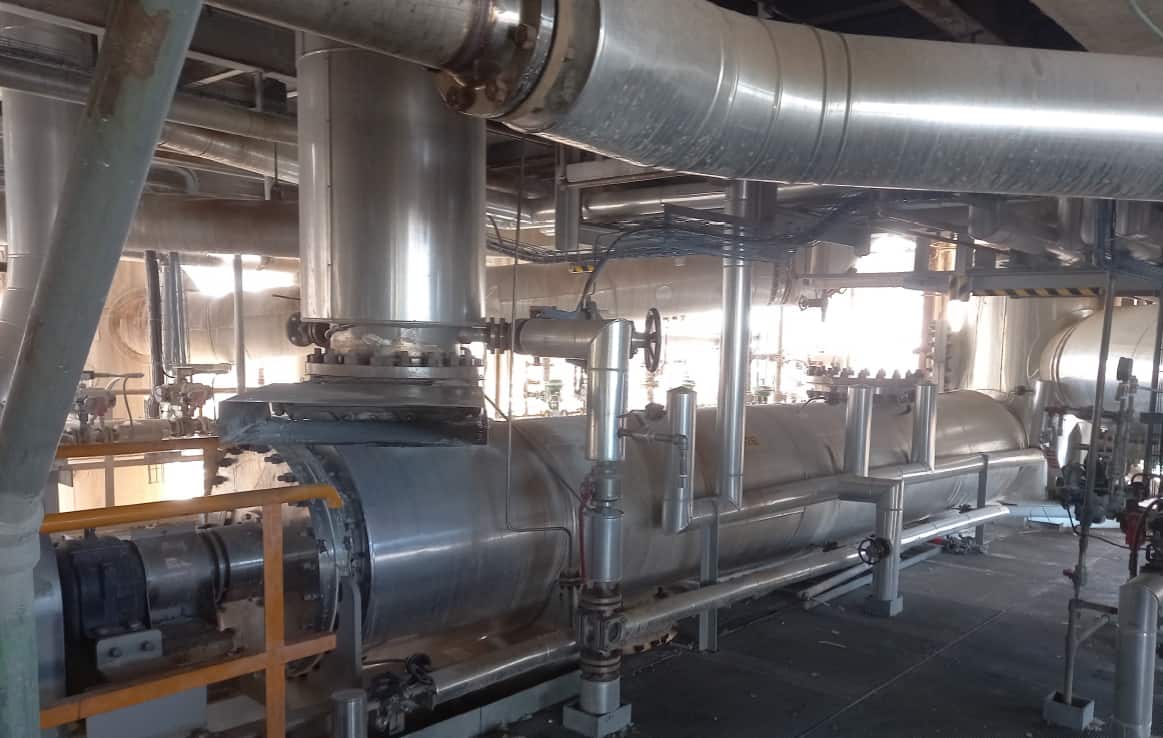 Solids handling specialist, Ajax Equipment, has supplied leading chemical producer, Indorama Ventures Quimica, with two stainless steel horizontal screw conveyors and a discharge chute for handling semicrystalline polymers at its Cadiz production site in Spain. Indorama is a top producer of isopthalic acid, a key chemical additive in the manufacture of PET for packaging.
The complex production process demanded the equipment be designed to ASME 8 and PED category 4 – module G, and therefore design and manufacture has been under the authority of a UK/EU Notified Body. The screw conveyors both utilise LynFlow™ ribbon flights, designed to provide excellent powder transfer and prevent product build-up. This unique flight form allows for process gas flow through the system. The Ajax conveyors share a common off set discharge chute.
Indorama Ventures Quimica project engineer, Francisco Fernandez Gato commented, "Ajax's conveyors are fulfilling all project expectations; including capacity, reliability, sustainability and energy efficiency demands. More importantly, our operations team is very happy with the equipment's powder handling performance and how well they work with the other equipment in the line."
Commenting, Mark Waters, Finance Director at Ajax Equipment, said, "We are delighted to provide Indorama with two key pieces of production process equipment, and fantastic that the Ajax brand is delivering on performance and reliability, which demonstrates our potential in all the markets that we serve."
This article is published by
Ajax Equipment Ltd is a specialist manufacturer of solids handling and processing equipment, incorporating Lynflow technology. It has over 40 years experience in the design and manufacture of equipment for a wide range of international organisations involved in food and confectionery processing, pharmaceutical, fine chemicals, waste to energy and ...