Profitability is often viewed as one of the primary drivers for these initial and continued project investments. This itself can potentially lead to the inherent problems of cost-cutting and the planning/utilization of lower-cost inferior plant & equipment equivalents at implementation stages.
Maximizing profitability and continuous productivity targets are commonly faced by today's bulk materials handling operators and processing plants. Likewise, and quite often mechanical conveyor problems can start off very minor and without proper diagnosis and resolution can potentially result in serious OHS hazards & conveyor structural compromises. The problems of wasted product, noise, material spillage, and environmental dust disturbances quickly become familiar on-site realities.
For many materials handling operations, the conveyor system is central to its long-term profitability and viability. Increasing demands for mining, aggregates, and other resources lies heavily on the effective and continuous conveying of bulk materials products at each stage of the industrial process. Without this in place, productivity becomes compromised, resulting in frequent, unplanned, and often costly down-time. Most operators can relate to past experiences of productivity down-time and unscheduled maintenance. With the benefit of hindsight these on-site productivities, efficiency, and safety issues can be eliminated or at best minimized through the sourcing and utilization of engineered & high-performance conveyor plant & equipment and correctly optimized Engineered Planning and Design.
Buyer Beware – Lower Cost Vs Engineered Plant & Equipment
Today's global economy means when sourcing conveyor plant & equipment, operators are spoilt with the vast selection of conveyor component suppliers and access to highly engineered and latest innovative solutions at their fingertips to advance their end to end handling processes. For most operators, price alone is often the motivator for purchase. However, buyer beware, lower price products are more often "Copycat" and "KnockOffs" offering on-par standards and functionality benefits to the original product.
The reality of inferior, lower price copycats is the untold costly, irreversible damage these products can have to the conveyor structure, conveyor belts itself, and the unscheduled maintenance and production downtime to replace these inferior products…only to be discovered shortly after the installation hurdle.
When considering cost-cutting on a Corporate level, many plant & equipment suppliers are also challenged by the dilemmas of large Corporate purchasing department heads who are ignorant to the Engineering differences between genuine and counterfeit products and quite often make their purchasing decisions based solely on price, often at the expense of quality. The issues of cheaper "knockoffs" and counterfeiting continue to dominate today's fashion, electrical, and other consumer goods. Fast track to today, the rise of "Copycat" products has found their way to industrial conveyor components i.e bearings, rollers, anti-wear liners, and skirting materials just to name few.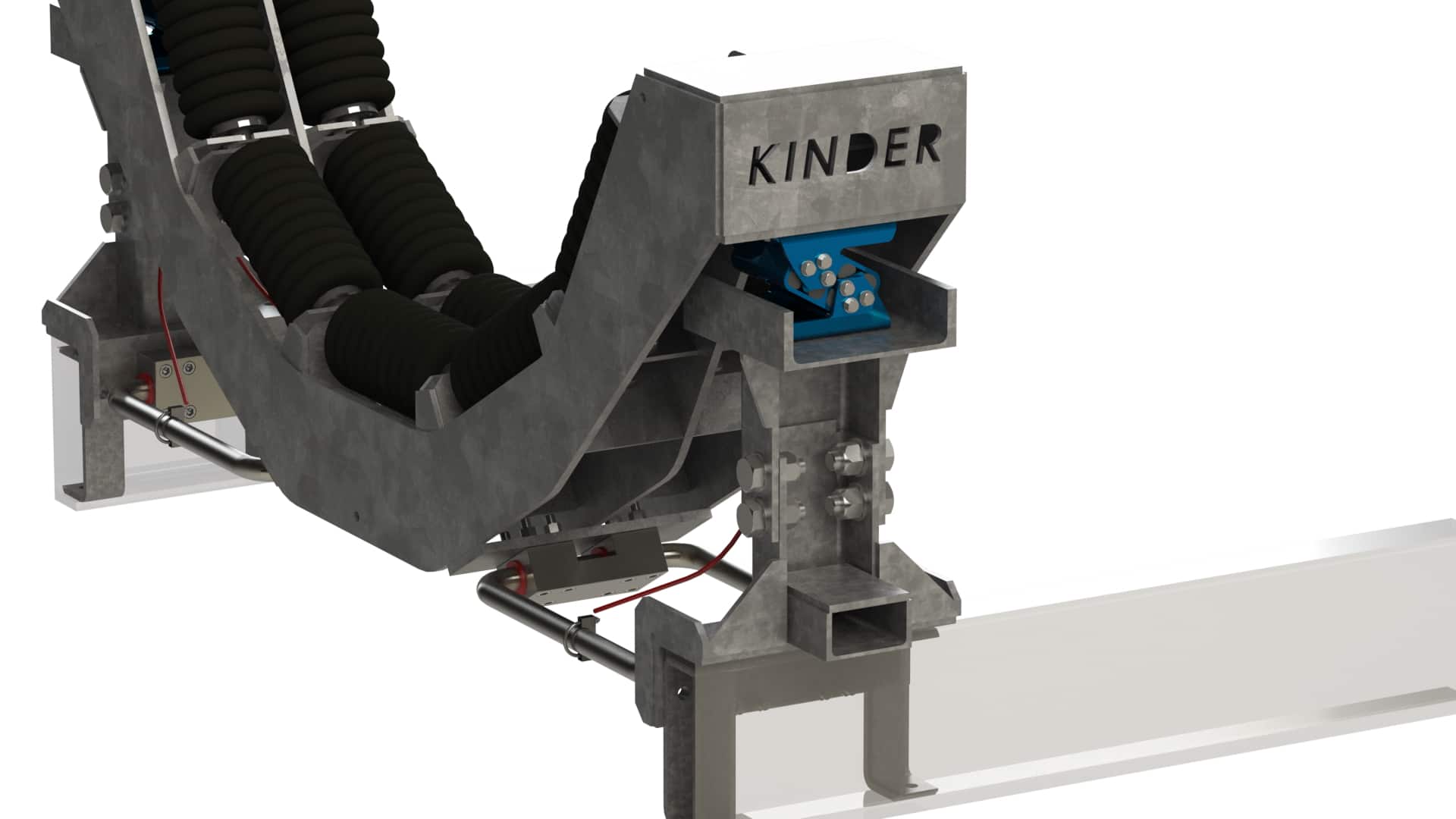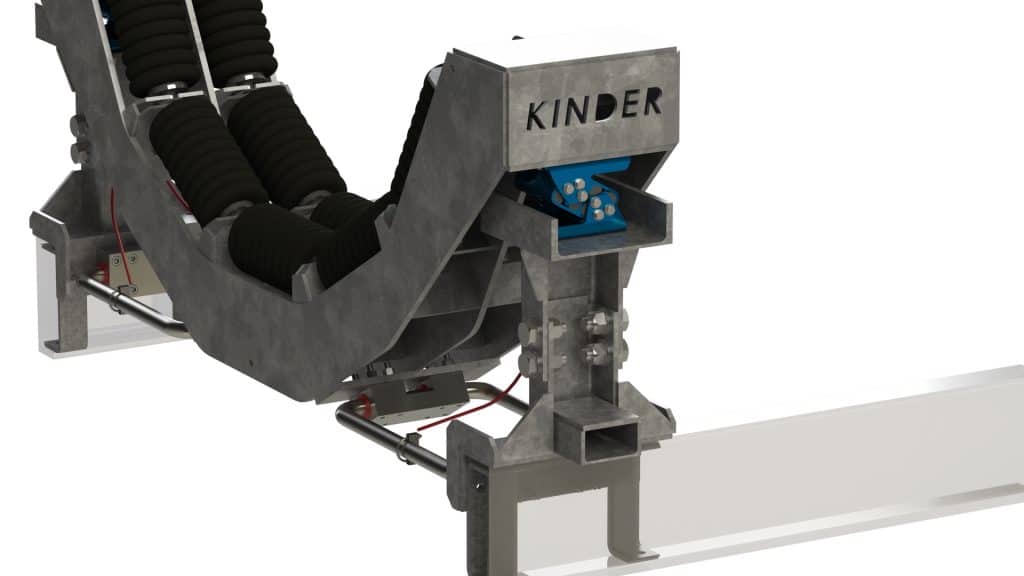 Conveyor Planning & Engineering Design
Conveyor Engineering Design when demystified focuses on providing solutions to customers' issues around three key areas, Productivity, Safety, and Cost Reduction. Materials handling operators are constantly challenged by increasing production outputs and cost reduction targets. Ensuring the recommended solution is fit for purpose and practical from a cost, installation, and maintenance perspective are also key Engineering considerations.
"The issue of poor belt life is often encountered during on-site evaluations, it's one of the top conveyor problems seen by our Mechanical and Field Applications Engineers", says Cameron Portelli, Senior Mechanical Engineer. Conveyor Belt Support Systems are designed to protect this expensive and important asset. At the critical conveyor transfer points, having the full force of the impact absorbed rather than resisted means the impact load zone belt support system below the belt is taking the hit, rather than the conveyor belt. This effectively improves and extends the wear life of all conveyor components such as the belt, idlers, and structure life and makes for a quieter transfer in serious applications.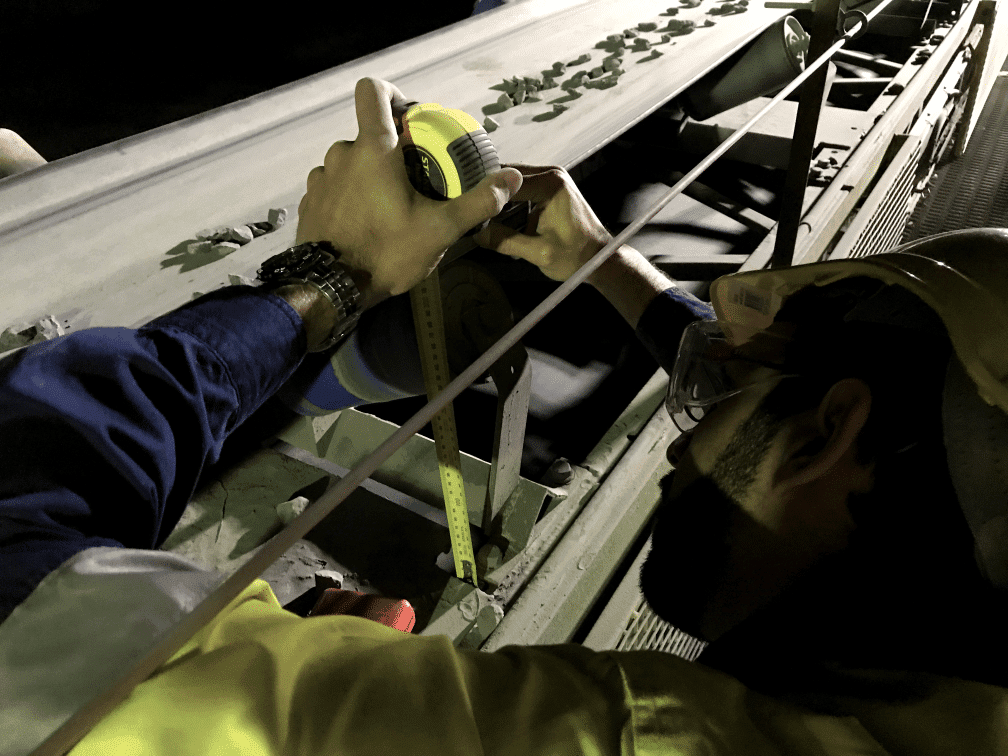 Kinder's K-Dynamic Impact Idler/Cradle Systems target conveyor transfers, where the action is as "burden is being accelerated due to fall and changes in direction from one system to the next which prevents steady-state flow and requires additional thought into supporting the belt to improve the life of the belt and transfer components", says Portelli. "It would be wise to start from the problem at hand and work backward to isolate the root cause. This may involve chute design improvements before any transfer chute sealing options should be looked at", Portelli explains.
Another regular occurrence encountered on-site are grooves on the top cover created by product getting under hard and soft skirts, particularly at the transfer point. This problem can often be solved through the installation of a combination conveyor skirting and sealing & conveyor belt support system, which can also effectively eliminate dust and material spillage and create work environments that are productive, clean, and safe.
SOLIDWORKS® Simulation Finite Element Analysis, an upgrade to the basic software license is often used to more accurately predict and design innovative solutions that mimic real-world applications and scenarios. With this powerful information, industry leads Mechanical Engineers to have the necessary tools to analyze results, plan and expertly optimize future designs, geared at maximizing productivity improvements and efficiency gains".
When planning, designing and recommending first-class solutions, Safety is also an integral part of delivering operational productivity and efficiency. Engineers are ethically and legally responsible for the solutions they recommend and implement. In some cases, if all reasonable risks are not considered, the risk of legal action against the company and the individual could have massive financial ramifications, along with the ongoing damage to the brand and stance in the industry. For conveyor component suppliers such as Kinder Australia "all our new and innovative designs are stringently risk assessed for hazards at the critical installation, operational and maintenance stages. Through the effective use of SOLIDWORKS®, Simulation Finite Element Analysis tools can potentially reduce any ongoing risks by analyzing which specific areas where a design can be better improved", explains Portelli.
Portelli elaborates on the use of SOLIDWORKS®, "this software can also assist clients to see the overall bigger picture as well as take into consideration future installation and maintenance issues. Although SOLIDWORKS® doesn't produce all scenarios, it can be a beneficial tool for starting a conversation with clients, this mostly centers around how the solution will function after installation and its serviceability. Simulation Finite Element Analysis is more commonly used in situations where the impact loading is of key concern to ensure the structure size is suitably sized".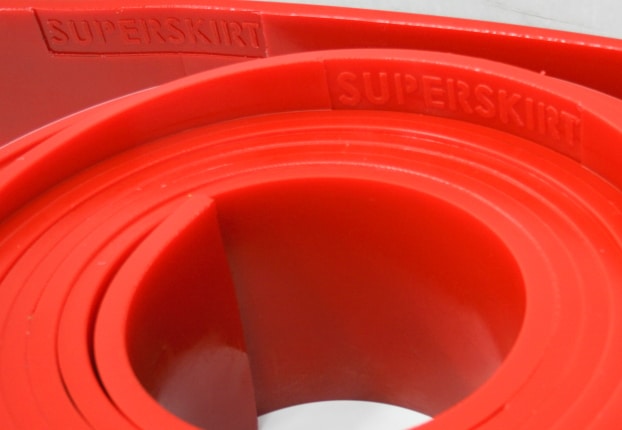 In recent years, materials handling conveyor components supplier Kinder Australia has made significant investments in Engineering Design through the expansion of its Mechanical Engineering Team to three staff. The Engineering team's capabilities extend to high proficiency in Helix Conveyor Design and AutoCAD.
For the company's customer base and other materials handling operators, this translates to having an Engineering Service and extensive technical skills set at the fingertips. Helix software provides very detailed and comprehensive reports, that tells the system designer all the specifications related to the system. Information extracted from Helix can be useful in making decisions on the following:
Drive power requirements
Belt tensions and a suitably specified belt.
Specifications for suitably sizes idler rolls.
Take-up dimensions and gravity take up weight requirements.
Specifications for a suitable gearbox.
Data for designing pulleys can also be conducted to meet standards AS1403 (shafts) and limiting stresses in the shells.
Helix software is commonly used by Mechanical Engineers when designing full-scale conveyor component projects and troubleshooting existing problems on site. For Engineers, the use of Helix software provides assurances the drive is available under all conditions (start, stop, blocked chute, etc) and the trough will not overfill. There are many ways to spec a system, but the basic two parameters are belt width and belt speed, increasing one to decrease the other has benefits in some situations, however, a happy medium is usually found between capital costs and ongoing costs.
Kinder concludes by saying "for the past 30 years, the driver for the business has been the resolution and advancement of our customer's end-to-end handling processes, harnessing our engineering expertise and keep abreast of innovative and emerging industry technologies".
"Developing a connection with our diverse customer base who have differing application needs and expectations through on-site visits, our highly technical Mechanical Engineering and Field Applications team become better at solving our customers' problem and measuring up the solution", says Kinder. Regular visits to global strategic manufacturing partners to devise win-win solutions have seen the business realize better manufacturing lead times and costs. Strategic alliances with local and international suppliers to gain access to high quality, reliable and performing solutions across three key product areas, belt conveyor components, materials flow and safety & environmental.