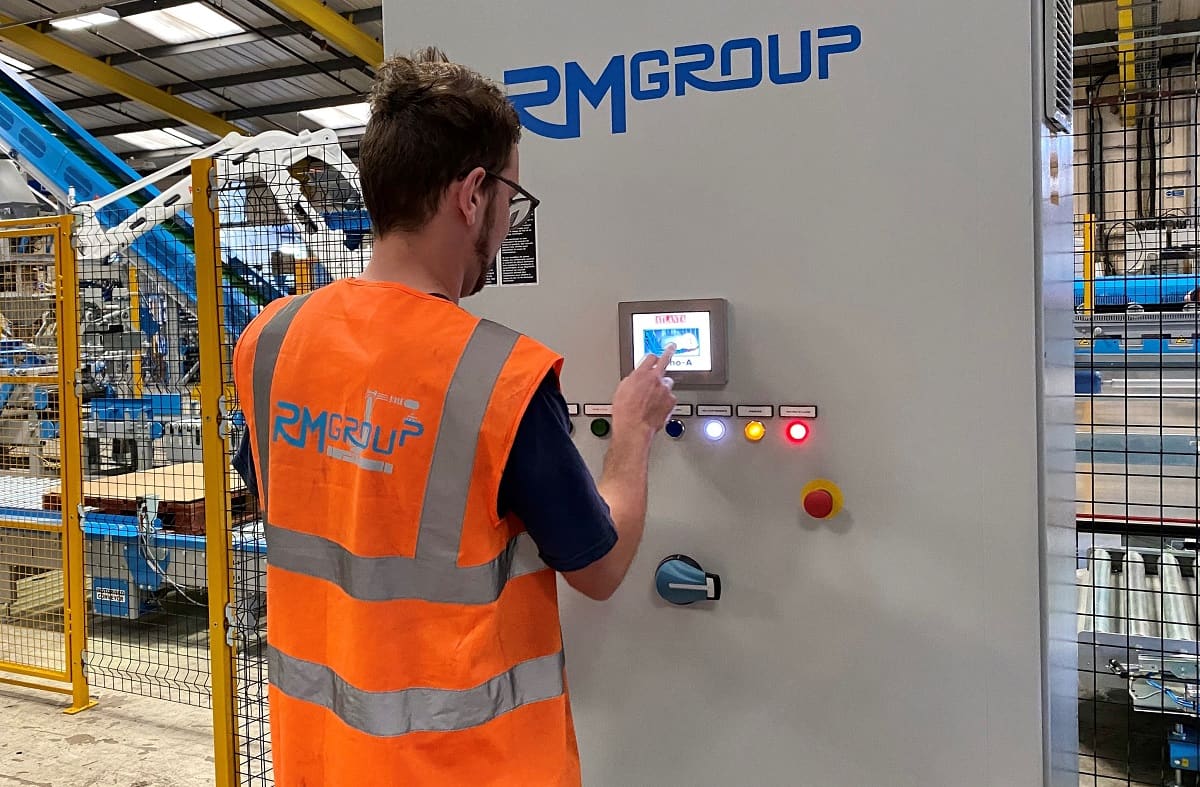 Leading robotics and automation company, RMGroup, will be using this year's PPMA show to demonstrate a collaborative cell, consisting of the compact ABB IRB 460, the world's fastest palletising robot, together with an omnidirectional platform AGV for automated pallet handling.
To accompany the robots, RMGroup will also be showcasing their Easy Teach 2 programming software, which will be demonstrated to visitors via a remote HMI screen. Developed in response to the need for a simple user friendly interface platform, Easy Teach 2 allows users who have no robot programming experience, to create programs, and configure pallet stacks for individual products. RMGroup's recently updated bespoke software, gives enhance flexibility to new packaging formats and is particularly suitable for FMCG and food and drink warehousing environments.
Operating within the fully guarded cell, the IRB 460 is perfect for end-of-line palletising and bag palletising applications. With a reach of 2.4m and 110kg payload capacity, this compact, four-axis robot can achieve up to 2,190 cycles per hour with a 60kg load, its small footprint means that the robot is ideal for fitting into existing packing lines. Alongside the robot palletiser, RMGroup will demonstrate the multiple handling possibilities to automate manufacturing and logistics flows provided by a platform AGV. With its very low height profile and high payload (up to 2000kg), the platform AGV provides completely safe and precise handling of multiple applications including pallets, raw materials, WIP, finished products and fragile parts.
RMGroup is exhibiting on stand G50.
This article is published by
RMGroup offer a wide range of manual & automated packaging systems to suit various products & applications. With almost every project differing, RMGroup have in turn become experts in manufacturing & supplying bespoke packaging systems to suit the client's needs & budgets. RMGroup offer an extensive range of Form Fill & Seal ...