The round design does not include an outlet for the oversize material and is the most cost-effective version of the CONTROMAT control sifter. It is used where no or only very few oversize particles are expected. Instead of an overflow, an inspection nozzle ensures a periodic check of the sieve for oversized particles or foreign particles. If such particles are present, they can simply be removed by hand or sucked off.
The square design is recommended when the vibrating sifter is difficult to access, where smaller residues and impurities have to be screened out and when a certain amount of oversize or foreign particles is to be expected. In contrast to the round design, this one has an overflow for the coarse grain. Foreign particles and unwanted agglomerates in the end product are automatically discharged.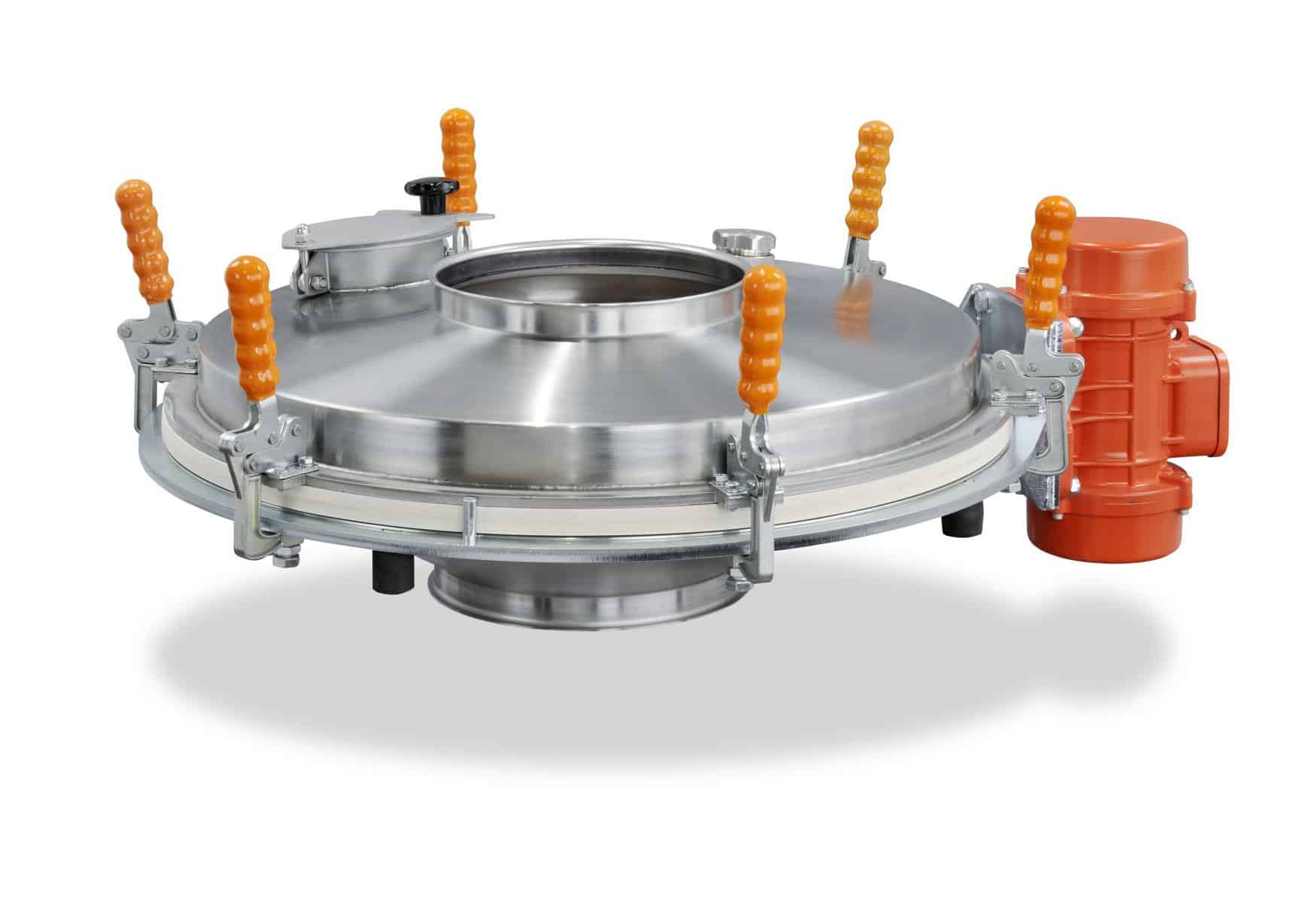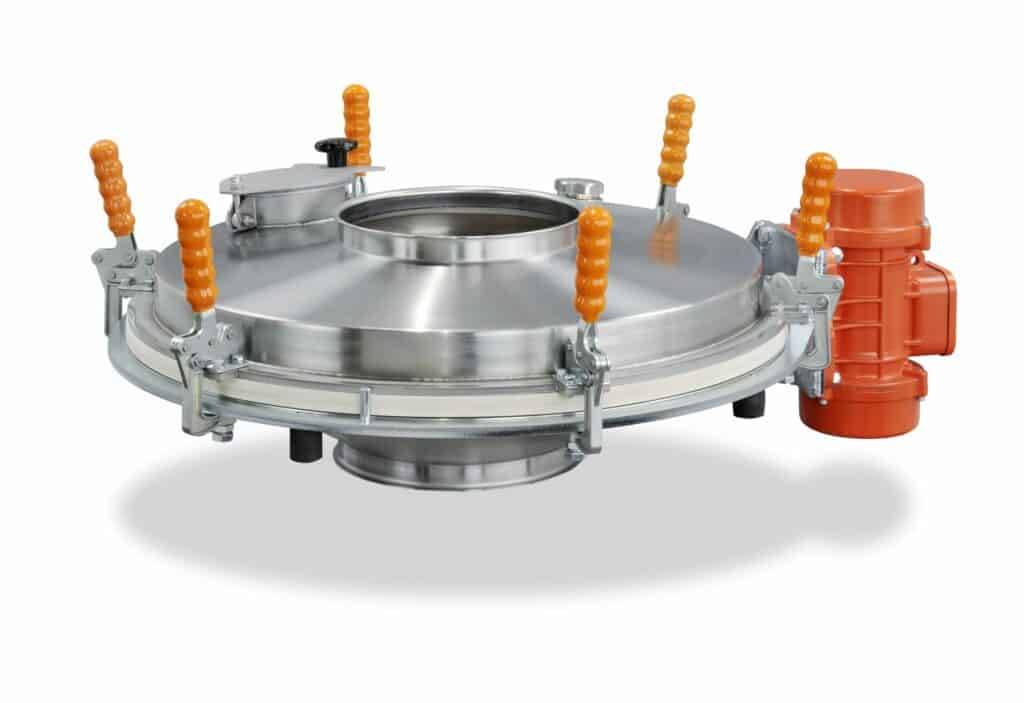 Both designs are based on a very simple structure. This greatly simplifies the maintenance, operation and cleaning of the sifting machine. Both designs are available in two sizes for small to medium screening or sifting capacities (a few kg to several tonnes per hour – depending on the product and the mesh size). Optionally, the versions are also available for the Ex-area.
Universal plansifters type SIFTOMAT
The SIFTOMAT plansifter is an excellent, very versatile sifting machine, which is based on an eccentrically oscillating screening movement. This allows very precise sifting with a high screening capacity in relation to the sifting area. Since the sifting movement is purely horizontal, even longitudinally shaped fibers or other products can be sorted according to their length with the plane sieve from FUCHS Maschinen AG. For example, plastic granules or carrot sticks!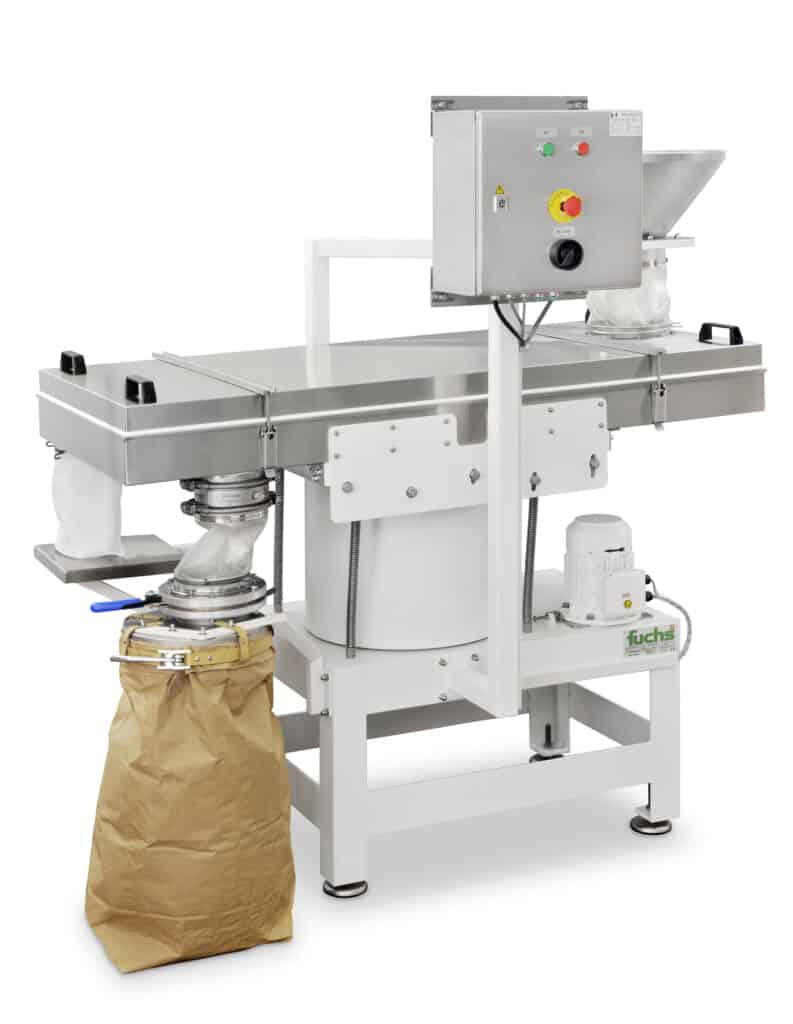 The SIFTOMAT inspection sifter can be equipped with up to three sieve decks (multilayer sieves). This makes it suitable not only for dedusting or control screening applications but also for very precise sizing of the screened material into up to 4 fractions in one sifting pass!
The SIFTOMAT vibrating screen is available in 8 sieve sizes from 0.2 to 1.75 m2, which allows it to be used for small to medium sifting capacities from a few kg to several tonnes per hour.
For decades, the SIFTOMAT classifier has been successfully used in the chemical, food and pharmaceutical industries and in all other sectors in which bulk materials are processed. The SIFTOMAT is popular among the employees who work with it, not only because of the unrivaled ease of handling, cleaning, and maintenance but also because of the extremely low noise level. The extremely long service life is due to the gentle sieve movement with very low maintenance costs. Due to the lightweight design of the SIFTOMAT plansifter, the replacement or cleaning of the sieve may be carried out by a single person. The SIFTOMAT inspection sifter is available for Ex zones 2/22 or 1/21.
We exhibit at the ACHEMA 2022 in Frankfurt. Visit us in Hall 3.1 booth F 48