Excursus: Seaweed meal in animal feed
Since 1994, feeding animal meal to pets and farm animals has been banned throughout the EU because it is a potential transmitter of the BSE pathogen. That's why seaweed flour is now used as an alternative. Seaweed meal is added to the feed of pets such as dogs or farm animals such as cattle as a dietary supplement. It is rich in various nutrients, vitamins, fiber, proteins, omega-3 fatty acids and minerals such as iodine, potassium or sodium. All of these nutrients have positive effects in terms of tartar formation, as well as on the animal's skin barrier, the shine of the fur and metabolism. In addition to the external addition of seaweed meal, for example in the PreyModelRaw principle or BARFen, which are often used in dogs, seaweed meal is now often already contained in the animals' dry food.
Capacitive RF probes for pressure conveying vessels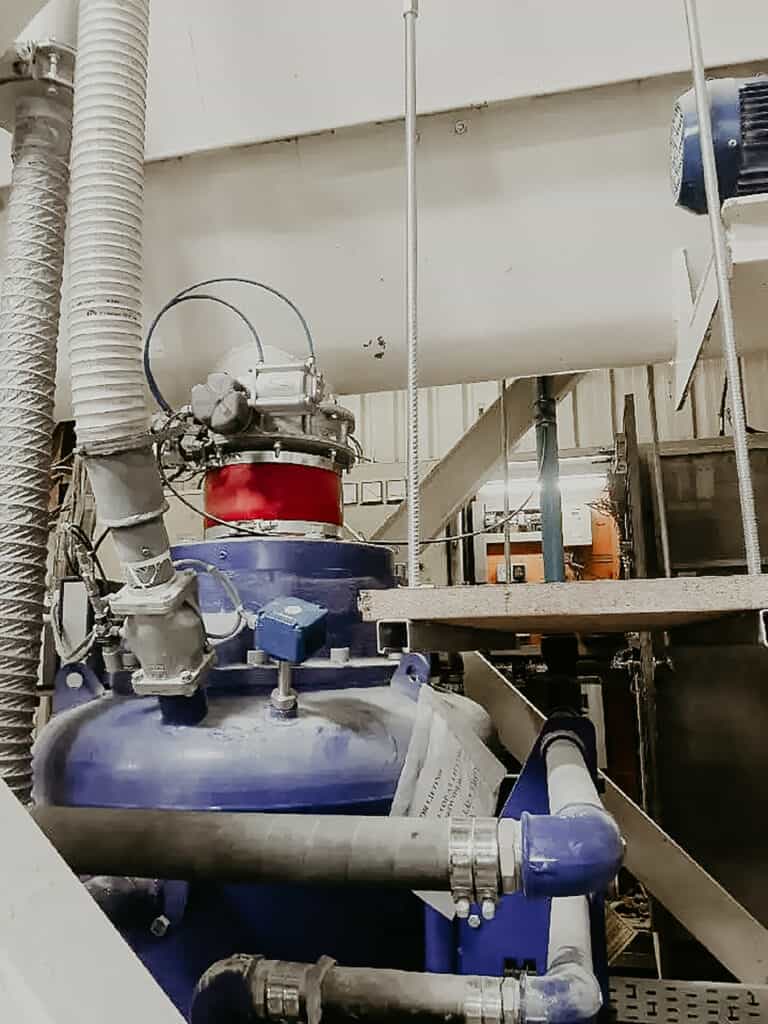 Together with UWT partner Wolf Process Automation Limited, several test measurements were carried out at the feed manufacturer's facility in Ireland. The sensor had to be able to detect the medium quickly, especially for full reporting within the pressure conveying processes. The containers have a process pressure of up to 10 bar and temperatures of up to 80 °C. The capacitive level switch from UWT GmbH RFnivo® RF 3100 with "Active Shield" technology was designed for this application. This active build-up compensation, integrated into the capacitive measuring principle of the RF sensor, makes it insensitive to applications with adherent material and ensures that the probe switches reliably, unaffected by accumulations of material. With an additional protective electrode, the probe can measure reliably even with a highly conductive approach and ignores caking and adhesions. The RFnivo® is constructed with a completely dust-proof design and has a sensitivity that can be precisely adjusted to the medium.
With the installation of the corrosion-resistant min/max detectors, the process flows of the system could be optimized in an efficient and user-friendly manner with regard to the coordination of the mixer filling. Overfill protection, demand notification and idle protection for a smooth process flow are guaranteed in the long term.