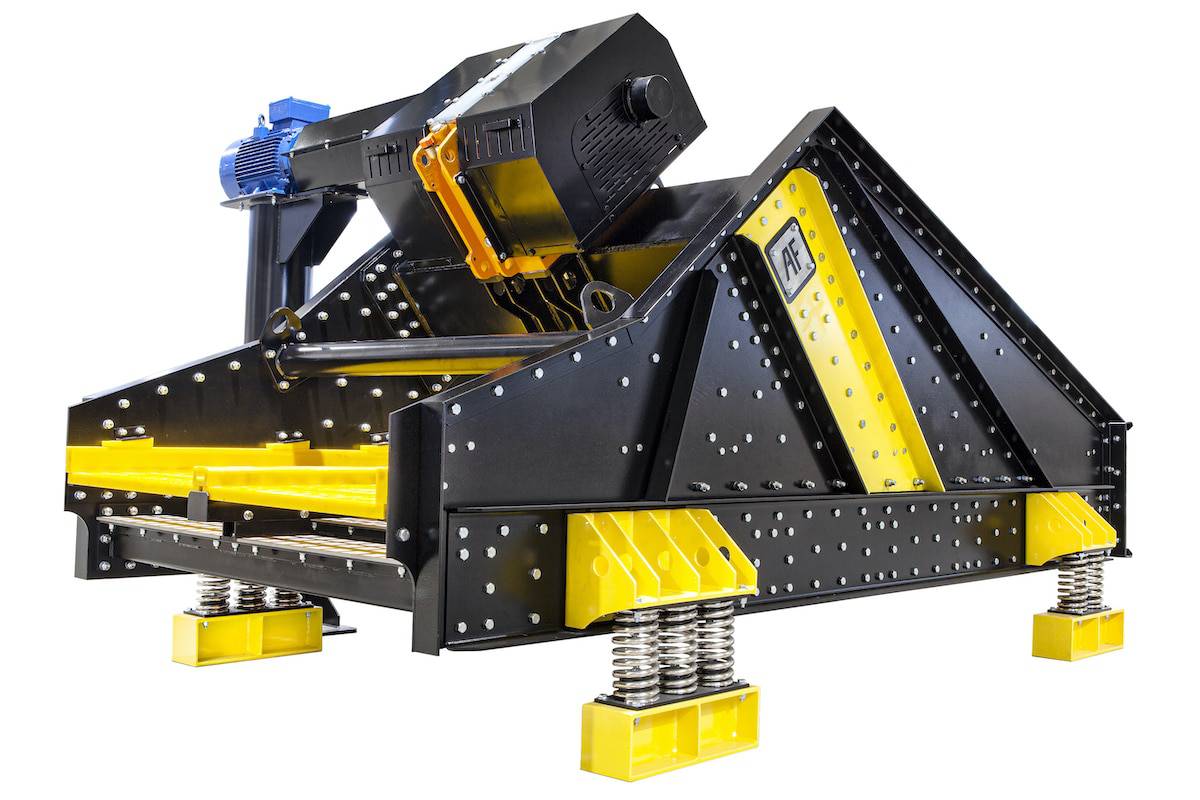 Rectangular vibrating screens excited by one or more unidirectional mechanical oscillators, with one or more selection frames, powered with an electric motor and driveshaft.
Selection of screening frames based on the customer's requirements and the product features:
Polyurethane screen frames;
Screen frames with perforated plates;
Screen frames with harmonic steel wire mesh.
Main applications:
Coal
Iron Ore
Hard Rock mining products
Diamonds
Quarry
Gold and other non-Ferrous metals
Fertilizers
Highly abrasive materials
This article is published by
Vibrowest traces its roots to 1963 becoming an agent for a U.S. manufacturer of vibrating screens. The original group introduced vibrating sieve technology to the italian market. From this original organization, a new organization was formed to produce, distribute and improve vibrating sieve technology. This group incorporated as Vibrowest Italiana ...