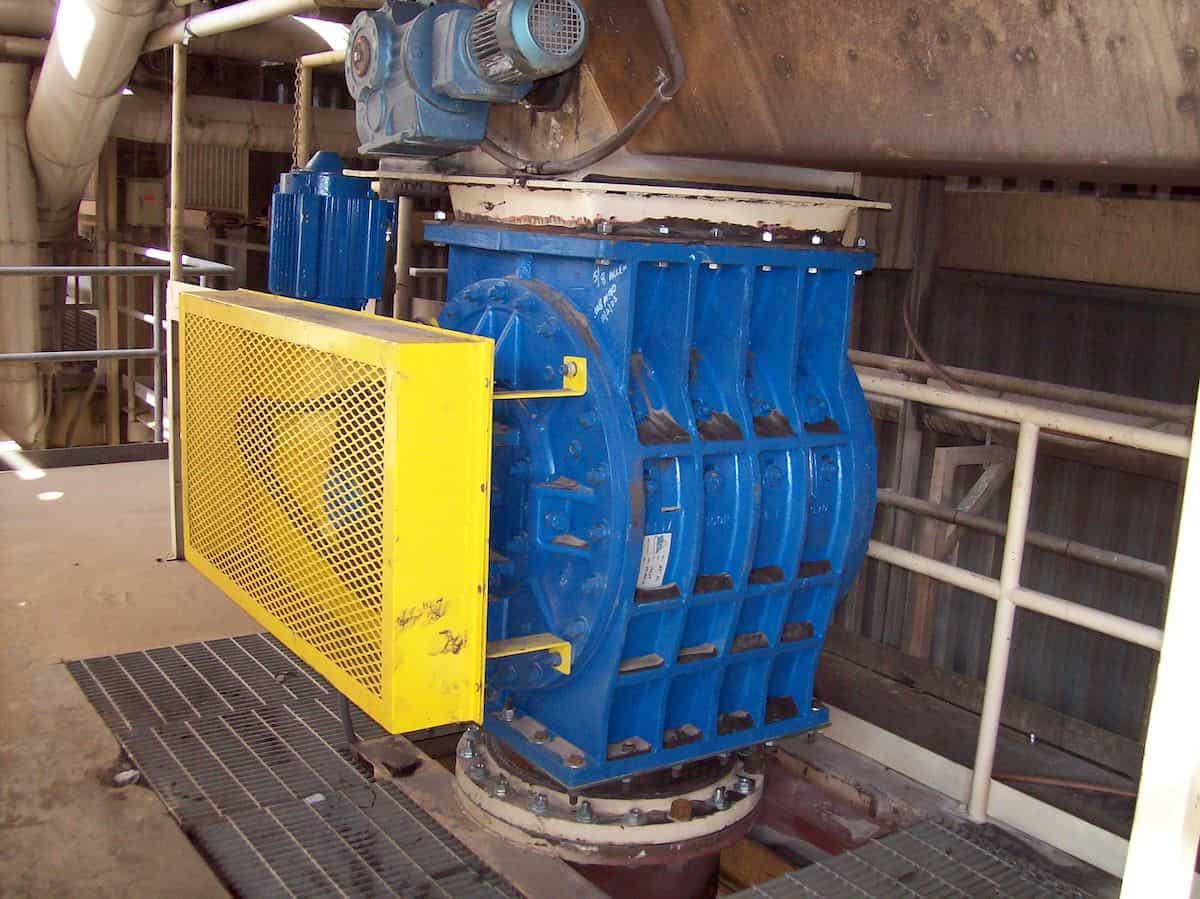 In 2007 Delta Ducon was approached by a Texas Utility. This plant is a 305 Megawatt Circulating Fluid Bed Boiler (CFB) located outside of College Station, TX.
The plant burns Lignite, a brown coal which is considered the lowest ranking coal. The fuel is metered into the boiler via a gravimetric feeder. A rotary valve is required to isolate boiler pressure from the atmospheric feed conditions above.
Lignite can be abrasive, sticky, and flammable. The plants existing rotary valves failed to maintain an adequate seal and required significant amounts of maintenance and constant replacement.
Originally, Delta Ducon quoted the 24″ PERMA/ flo Type "XL" Extreme Rotary Valve to the plant but was not awarded the contract due to monetary reasons. Instead, the plant installed a lower cost rotary valve supplied by another vendor. The plant contacted Delta Ducon a few months later because the existing rotary valves were wearing out prematurely. The plant also reported that the rotary valves were only lasting six months or less.
Our Solution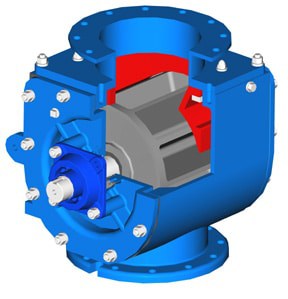 After reviewing the application, Delta Ducon confirmed that our 24″ Extreme Rotary Valve is the best solution. The Delta Ducon PERMA/ flo Extreme Rotary Valve goes far beyond many standards for competitor's "heavy duty" models. The "XL" and "XT" series can be applied as rotary feeders and airlocks. Both the "XL" and "XT" series of rotary valves feature a unique design that offers adjustment between the rotor and the seal shoe. This adjustability enables the rotor to seal shoe gap to be maintained providing the tightest seal possible throughout the life of the unit. Both the rotor and seal shoe are constructed of a special chrome iron alloy called P-33. This alloy yields a hardness of 500-600 Brinell. Unlike other valves that feature a surface hardening, P-33 is a solid alloy casting that does not wear off to expose a softer metal base.
Tight clearances, without the rotor and shoe coming in contact, allow us to maintain a seal, yet minimize wear. As wear occurs, the seal shoe and rotor can easily be field adjusted. In addition, the rotor and shoe clearances are externally adjustable as opposed to internal adjustment of individual rotor vane tips.
The Result
In 2007 the Plant decided to purchase one (1) 24″ Extreme Rotary Valve and execute a two-year performance evaluation. If the Delta Ducon PERMA/ flo Extreme Rotary Valve performed better than the existing heavy-duty rotary valves they would consider replacing additional units.
Approximately six (6) months after installation, an upset condition occurred at the boiler inlet cooler and a fire spread through the fuel feed chute. It was estimated that the Delta Ducon Extreme Rotary Valve was exposed to temperatures upwards of 1800° F. Not only did the Extreme Feeder continue to operate during the fire but once the fire was extinguished, the Extreme Rotary Valve was put back in service as if nothing had occurred.
Well over one year after the fire, the Extreme Rotary Valve required no major maintenance or even adjustment in the rotor to shoe clearances. Because of this exceptional record the plant considered the evaluation a success and opted to purchase three (3) additional Extreme Rotary
Valves.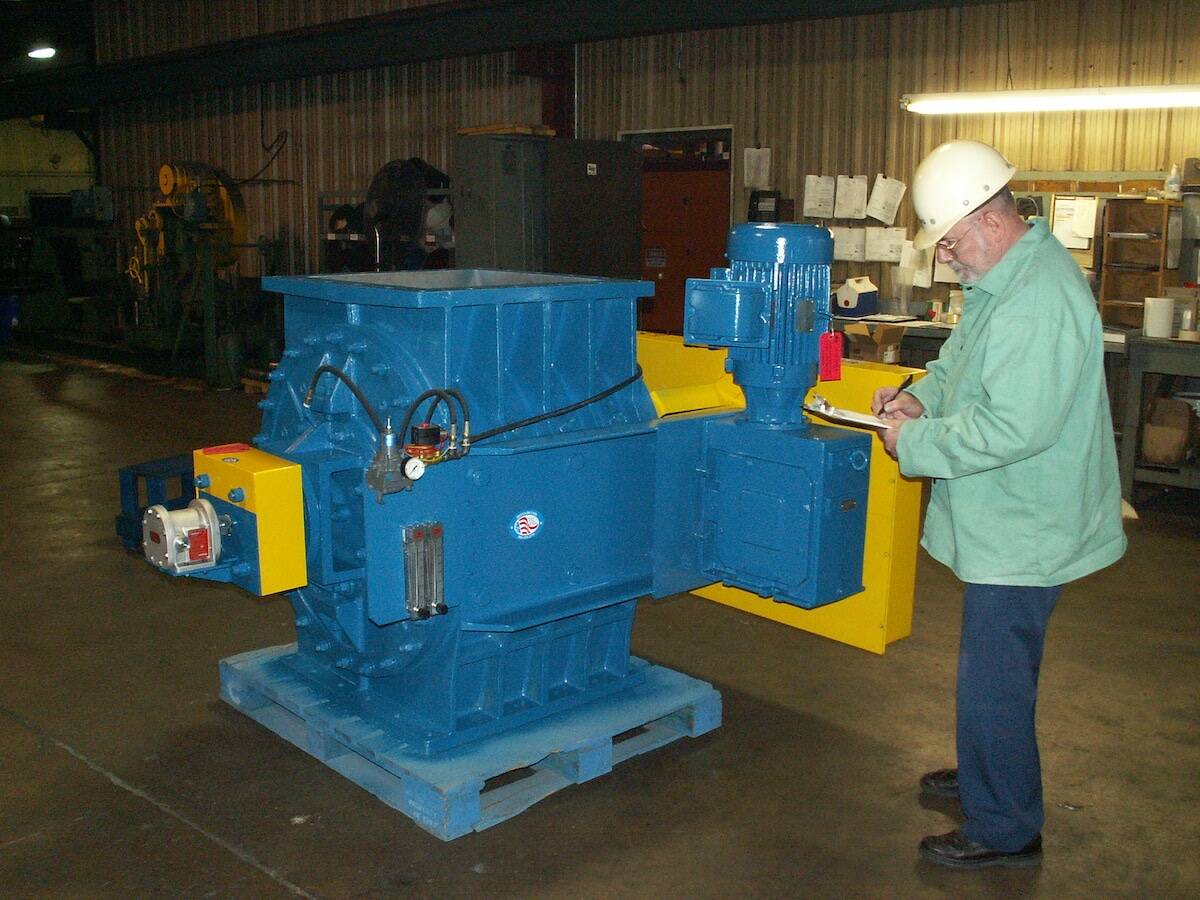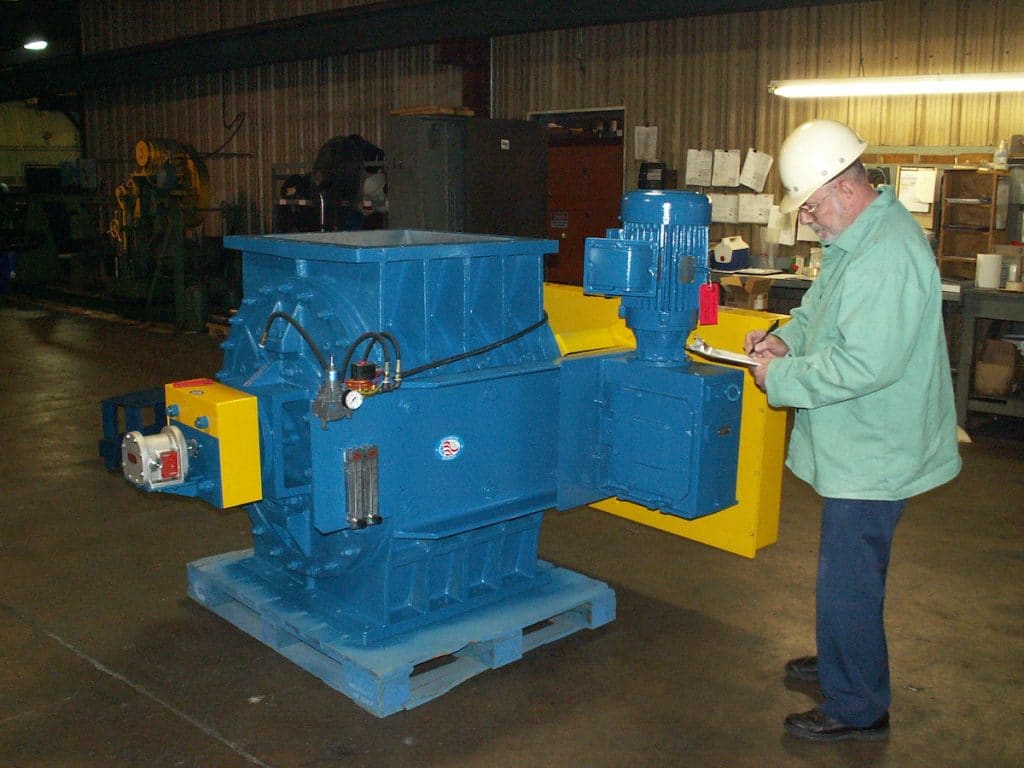 To this day the 24″ PERMA/ flo Type "XL" Extreme Rotary Valves continue to operate with minimal maintenance requirements. In addition, this customer has installed Delta Ducon Pneumatic Sand Transport and Injection Systems and Hydrated Lime unload and injection systems. All of these systems include PERMA/ flo Extreme Rotary Valves on them.
This article is published by
ABOUT In today's competitive market and economy, no company has the time or money to consistently repair or replace equipment that cannot stand the test of time. Delta Ducon understands your plant cannot afford frequent shut downs, loss of time and revenue. Our customers cannot jeopardize their process by selecting equipment that does not perform. Based ...