Delivering immediate and long-term value to food production processes, the Series 9 gauge, a future-proof platform, provides the following benefits to customers:
Lowest cost of ownership – NDC's unique applications engineering approach to delivering out-of-the-box, on-line measurements, along with Series 9's easy operation and maintenance, enables manufacturers to realize immediate and long-term value over the lifetime of operation.
Greater process vision –Series 9 opens new measurement opportunities, allowing manufacturers to perform more comprehensive measurements in unique applications. The system provides process vision far beyond that of conventional in-process measurement systems. Users can effectively perform single- or multi-component measurements of moisture, fat/oil, protein, and other key constituents across a wide range of food processing applications.
Optimize process and product quality – Series 9's fit-for-purpose design, coupled with stable, dependable measurements, maximizes the ability to operate processes at peak efficiency, and deliver the highest quality.
Scalable to meet current and future plant requirements – Series 9's flexible building-block architecture, combined with intuitive functionality, advanced process connectivity, and adaptable integration, allows manufacturers to scale NDC's gauging system to meet their current and future needs.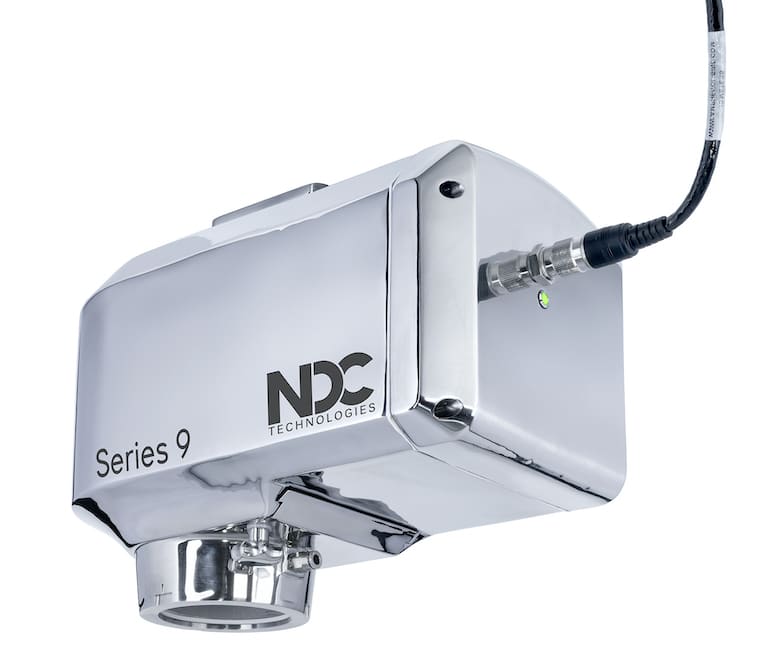 "Series 9 is a significant new product introduction," said Andy Grady, Product Manager for NDC's food business. "Building on the tremendous legacy of our Series 710e gauge, the Series 9 raises the bar for on-line measurement by providing our customers with a platform to maximize process performance and KPIs."