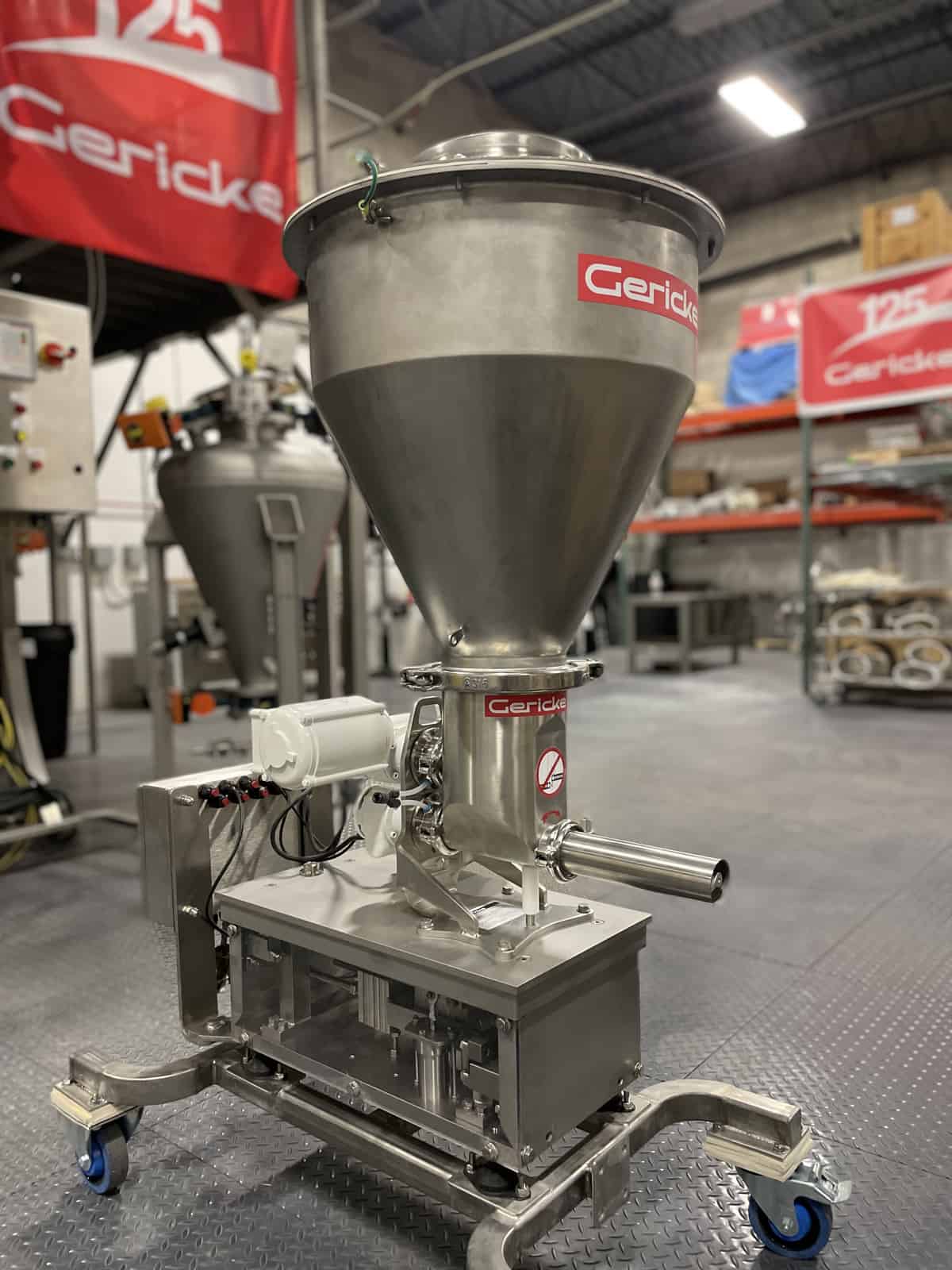 Gericke USA has added a Feedos® Standard-Hygienic (SH) bulk material feeding system to its New Jersey test laboratory. Installed to invite product formulation and performance testing on full-size powder handling equipment, the Gericke Feedos SH automatically feeds and doses free-flowing and flow-resistant granular and powdered materials at rates up to 500 liters/hour in a choice of volumetric or gravimetric modes. The feeder features a proprietary rectangular helix feeding tool and feeding chamber configuration that promote accurate, constant product flow and complete discharge with virtually no maintenance.

Suitable for testing food ingredients, nutraceuticals, and other bulk materials, the hygienic Feedos SH test lab installation includes a variety of dosing tools, connectors, hoppers, and other accessories to accommodate a wide range of materials and closely simulate nearly any process. The Feedos SH joins a slate of fully operating equipment in the test laboratory that includes a Nibbler lump breaker, GMS Multiflux® batch mixer, GS Centrifugal Sifter, bulk bag unloading station, and a range of auxiliary equipment.


This article is published by
Gericke Feeding, Mixing, Conveying, Size Control Technology. High-class workmanship for a world of industry. Gericke supplies conveying, sifting, high-precision feeding, and mixing solutions that handle a broad range of ingredients such as pellets, powders, floodable powders and fibreglass for food, chemical, industrial, and pharmaceutical industries.
Gericke process ...